Water Heater Maintenance: Flushing, Anode Rod, Refilling
In part one of this two-part blog series, we went over some of the reasons why water heater maintenance in your home is so important, plus some of the key areas that will be covered during these appointments. Water heaters are vital throughout the year, used virtually every day in most homes, and they're particularly important during the cold winter.
At My Buddy the Plumber, we're proud to offer a wide range of water heater repair, maintenance and even water heater replacement services for any of our clients, along with numerous other plumbing services at your fingertips. In today's part two of our blog series, we'll go over some of the other important elements that will be covered during a water heater maintenance appointment, including a few that you can continue to pay attention to in the future once your maintenance appointment is complete.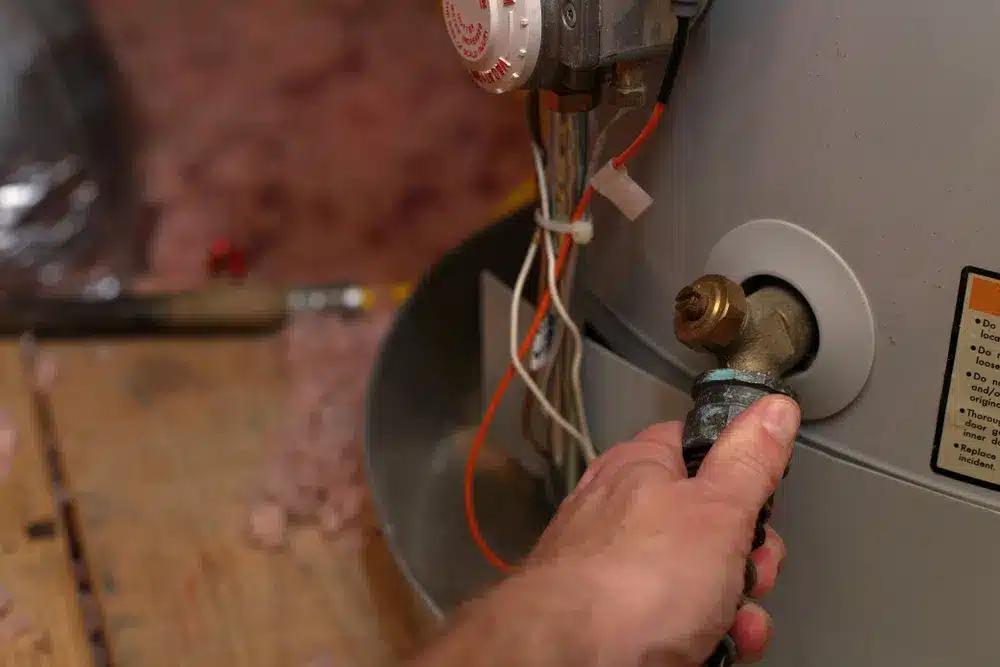 Flushing Buildups
One of the most common issues that may take place within a water heater over time, particularly in models that haven't been inspected or maintained in several years, is the buildup of sediment. Including particles like salt and various minerals, plus certain kinds of dirt or other debris, this sediment negatively impacts the heater's efficiency while also potentially creating water cleanliness risks.
For this reason, flushing sediment buildup will be a significant part of many water heater maintenance appointments. This involves connecting a hose to the drain valve of the water heater, then draining the entire tank to flush out any of this sediment that may be present. In many cases, this process adds years to the lifespan of your water heater, and is one of the key reasons we recommend frequent service for this item.
Anode Rod
Within the water heater, the anode rod is present to protect the lining and inside of the tank from any damage or corrosion. But this means that this rod itself may corrode over time – how fast this happens will depend on things like water hardness, how much water is regularly heated and more. The anode rod might require replacement every few years for more active heaters, while this might be a bit less often for those that are less active.
Refilling the Tank
And once we've both flushed any sediment and examined your anode rod (plus some other interior components), we'll refill the water heater tank. This involves closing the drain valve and opening the cold water supply valve, plus opening a hot water faucet for a few minutes to make sure there's no air in the tank – this last bit is carried out before the tank is turned back on, allowing for any air remaining to be let out first.
For more on water heater maintenance or any other plumbing services you might require, speak to the staff at My Buddy the Plumber today. Join the My Buddy Club
Easy Maintenance & Exclusive Benefits
The My Buddy the Plumber's Club is our comprehensive maintenance membership program that will protect your home comfort systems! From an in-depth home plumbing inspection to thorough furnace and air conditioning tune-ups, the club does it all. Our team will ensure your HVAC, plumbing, and electrical systems are running safely and in top shape. Joining our club can also provide plenty of exclusive perks, such as:
Priority service
10% discount on repairs
No after-hours fees
Peace of mind
Matched manufacturer's warranty
Tank water heater flush
Drain cleaning
Electrical safety inspection