Water Heater Maintenance: Importance and Basic Elements
One of the most important plumbing features in any home, particularly during the winter but really throughout the year, is the water heater. This item will be used every day in most homes, and keeping it not only working well but also efficient and well-maintained will play a big role in not only basic comfort areas, but also limiting your monthly water and energy bills.
At My Buddy the Plumber, we're proud to provide a wide range of water heater repair and maintenance services from our trustworthy plumbers. Why is it vital that you obtain water heater inspection and maintenance on a regular basis, and what are some of the elements you can expect covered during these appointments? Here are some basics in this two-part blog series.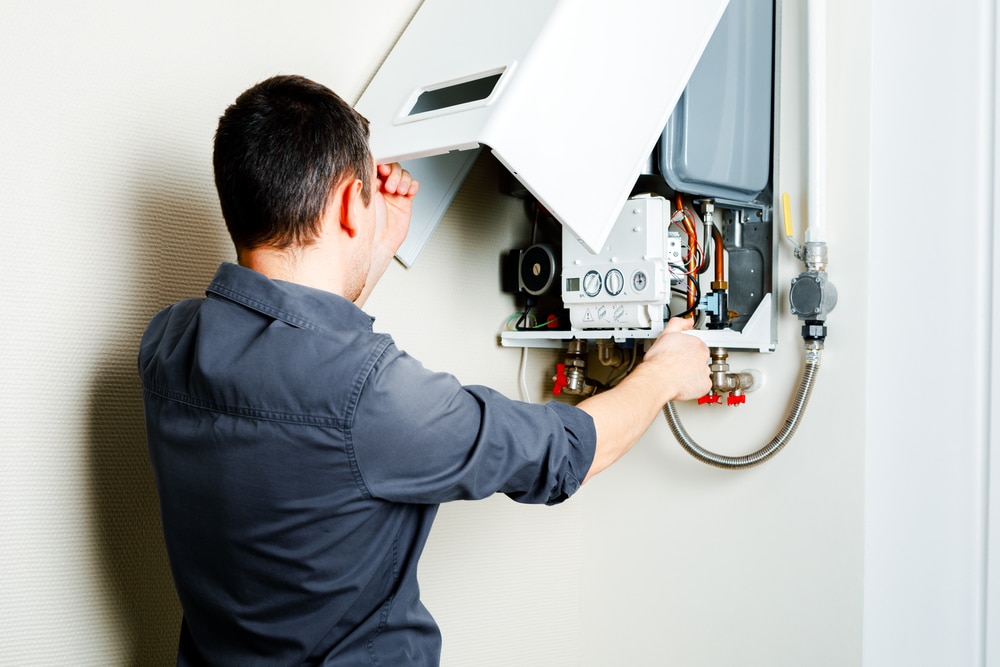 Water Heater Maintenance Importance and Frequency
Water heater maintenance is important for several reasons:
Safety: Especially for gas-fired water heaters, there are major safety risks at play if the water heater is not regularly checked. Your water heater has built-in safety features that allow temperature and excess pressure to escape when they build up too high – but these features can be damaged or worn down, and if they aren't checked by pros, they might not be optimal. The potential for fatal accidents exists in these cases.
Efficiency: Regular maintenance will keep your heater in peak working order, removing sediment and other potential blockers of efficiency. This will lower your monthly water and energy bill while keeping the unit viable for a greater period of time.
For homes, we recommend water heater maintenance at least once every year, or more often if your heater has had problems. For industrial or commercial buildings, annual maintenance should be carried out at minimum. If there are major hard water deposits in your supply, increase this frequency.
Our next several sections will go over the various elements typically included in a water heater inspection or maintenance appointment, including a couple areas where we may ask for your brief assistance as a homeowner.
Heater Turnoff
One key area where we'll ask for your assistance in some cases: Turning off the water heater the night before your scheduled appointment. While this isn't always necessary, it's often done to prevent any scalding water or other water heater-related injuries, allowing the water to cool down to a more manageable range. If this is needed, our pros will inform you ahead of time and remind you on the day.
Valve, Pipe and Joint Checks
When we arrive for your basic water heater maintenance, our first big step will be to check a few valves in the system. One is the Temperature and Pressure (T&P) release valve, which as we noted above is very important for keeping the machinery safe while operating. We'll also check the water pressure valve. In addition, we'll look for any possible leaks on pipes or joints leading to or from the water heater – as a tip, these are areas you can regularly check for yourself anytime you're in the room where the water heater is located, both through looking at connections and checking for any dripping or pooling water on the ground.
For more on the importance of water heater maintenance and the elements involved in such an appointment, or to learn about any of our plumbing services, speak to the staff at My Buddy the Plumber today. Join the My Buddy Club
Easy Maintenance & Exclusive Benefits
The My Buddy the Plumber's Club is our comprehensive maintenance membership program that will protect your home comfort systems! From an in-depth home plumbing inspection to thorough furnace and air conditioning tune-ups, the club does it all. Our team will ensure your HVAC, plumbing, and electrical systems are running safely and in top shape. Joining our club can also provide plenty of exclusive perks, such as:
Priority service
10% discount on repairs
No after-hours fees
Peace of mind
Matched manufacturer's warranty
Tank water heater flush
Drain cleaning
Electrical safety inspection