5 Good Reasons to Flush Your Water Heater
Water heater flushing is essential to your hot water tank's top-notch performance and longevity. Many homeowners are unaware that not tending to your hot water heater for years on end can be detrimental, even catastrophic.
Replacing this system isn't cheap, so investing in manufacturer-recommended annual maintenance is an affordable way to extend your tank's life.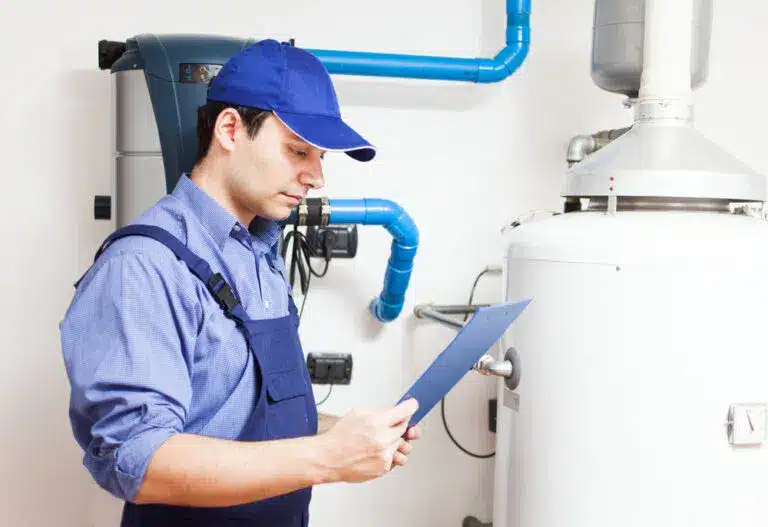 Here are five good reasons to schedule water heater flushing:
1. Heat Water Faster
Does it take more than a few moments for your shower water to heat up? Built-up sediment in the bottom of the tank may be to blame.
The more silt that's in the bottom of the tank, the harder the heat transfer process becomes. Thankfully, there's a simple fix: Flush away the sediment.
2. Lower Your Energy Bills
Once you flush the tank, it will heat water faster and use less energy doing so. It's likely that you'll see a decrease in your monthly energy bill, too.
Regular tank maintenance helps you save money in other ways, too. The chance you'll have to make repairs is lowered, since the tank won't have any scale deposits interfering with its function. Overall, it's a worthwhile investment.
3. Make it Last Longer
In general, water heaters last eight to 12 years. You can expect yours to break down on the earlier side of that time span if you don't take care of it. Tanks that last 12 or more years do so because they were well-maintained.
Like many home systems, a little maintenance goes a long way. In this case, it can help extend the life of your water heater by four or more years.
4. Eliminate Noise
Interior scale buildup can make water heaters pop or crackle. If your heater is near a living space in your home, the noises can become quite bothersome.
Usually, flushing and descaling the tank will solve the issue. It will help the entire system run better, and those annoying (and occasionally loud) noises will disappear.
5. Maintain Warranty Protection
If your tank came with warranty protection, you probably have to maintain it in order to keep coverage over the years. If you don't keep up with regular water heater flushing, you might not be able to put in a claim for any damage that results.
How Often Should You Schedule Water Heater Flushing?
As a rule, the harder your water, the more often you will need your tank cleaned. Unless your local service provider tells you to schedule it more frequently, plan on flushing your water heater tank about once a year.
Give Us a Call
Trust My Buddy the Plumber for affordable water heater flushing services. We're here to help you maintain your home systems and save money along the way. Join the My Buddy Club
Easy Maintenance & Exclusive Benefits
The My Buddy the Plumber's Club is our comprehensive maintenance membership program that will protect your home comfort systems! From an in-depth home plumbing inspection to thorough furnace and air conditioning tune-ups, the club does it all. Our team will ensure your HVAC, plumbing, and electrical systems are running safely and in top shape. Joining our club can also provide plenty of exclusive perks, such as:
Priority service
10% discount on repairs
No after-hours fees
Peace of mind
Matched manufacturer's warranty
Tank water heater flush
Drain cleaning
Electrical safety inspection