Understanding and Dealing With Water Heater Leaks, Part 3
In parts one and two of this multi-part blog series, we've gone over a number of important steps and areas for dealing with a leaking water heater. Vital throughout the year, but especially during the fall and winter seasons we're headed towards, water heaters may leak for a few reasons, many of which are easy enough to diagnose and remedy without much hassle or expense.
At My Buddy the Plumber, we're here to help with this and more. We offer a wide range of water heater repair and replacement services, including modern tankless water heaters that bring on-demand heating and several other benefits to many homeowners. In today's final entry in our series on water heater leaks, we'll go over a few final areas to keep in mind here, including some basics on draining your heater tank and a couple other possible issues that may arise.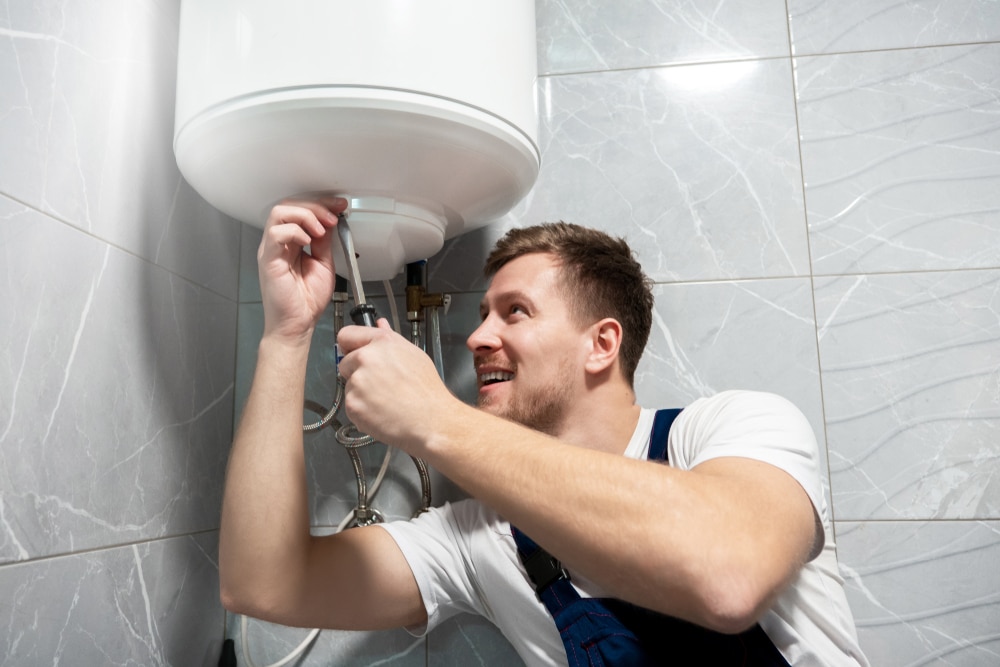 Tank Draining Basics
As we mentioned during part two of our series, there may be situations where draining the water heater tank is required for a proper inspection and leak identification. Our plumbers will be able to handle this process for you in many cases, but it never hurts for a homeowner to know how to perform this task just in case they ever need to. If you're instructed by one of our plumbers to drain the tank in advance of our team arriving at your home, here are the basic steps:
Locate your drain valve near the bottom of the heater, then attach a garden hose to the valve.
Run the hose to a floor drain or sump pit that's meant for such drainage – do not drain onto your lawn or driveway, which could be damaged by sediment present.
Once you have the hose in the right draining position, open the drain valve – there will either be a spigot or a drain stem with a screwdriver slot present. Water might not flow immediately, as there could be a vacuum effect.
To break the vacuum effect if present, open the pressure relief valve on top of the tank, plus open up hot water faucets in your home. This will let in air and allow the tank to drain easily.
Draining should take roughly an hour.
Lack of Hot Water
A quick note on another common water heater issue: The heater is not actually producing hot water. If you have a gas-powered heater, check your pilot light to ensure gas is still flowing, and flip it on if not. If you have an electric heater, check the dedicated fuse for it at your electrical circuit breaker, and flip it on if it's turned off.
If neither of these issues are the culprit, call our plumbers for assistance.
Gas Concerns
If you notice a significant gas smell and are worried there's a gas leak in your water heater, you should strongly consider turning off the gas at your gas shutoff valve. You should also contact your energy company right away, as gas leaks can lead to significant health and safety risks.
For more on dealing with a water heater leak, or to learn about any of our plumbing services, speak to the staff at My Buddy the Plumber today. Join the My Buddy Club
Easy Maintenance & Exclusive Benefits
The My Buddy the Plumber's Club is our comprehensive maintenance membership program that will protect your home comfort systems! From an in-depth home plumbing inspection to thorough furnace and air conditioning tune-ups, the club does it all. Our team will ensure your HVAC, plumbing, and electrical systems are running safely and in top shape. Joining our club can also provide plenty of exclusive perks, such as:
Priority service
10% discount on repairs
No after-hours fees
Peace of mind
Matched manufacturer's warranty
Tank water heater flush
Drain cleaning
Electrical safety inspection