Understanding and Dealing With Water Heater Leaks, Part 2
In part one of this multi-part blog series, we went over some of the basics on diagnosing a leak within your water heater. Likely the most common concern with home water heaters, leaks can usually be spotted and remedied before they create major issues.
At My Buddy the Plumber, we're here to help with everything from basic water heater repair to water heater replacement, including modern tankless water heaters for those looking for on-demand heating. Whether on your own or with the assistance of our plumbers, there are a number of basic steps to follow if you've determined there's a leak in your water heater – today's part two of our series will go over a couple more of these steps, including the vital process of locating the leak itself so it can be remedied.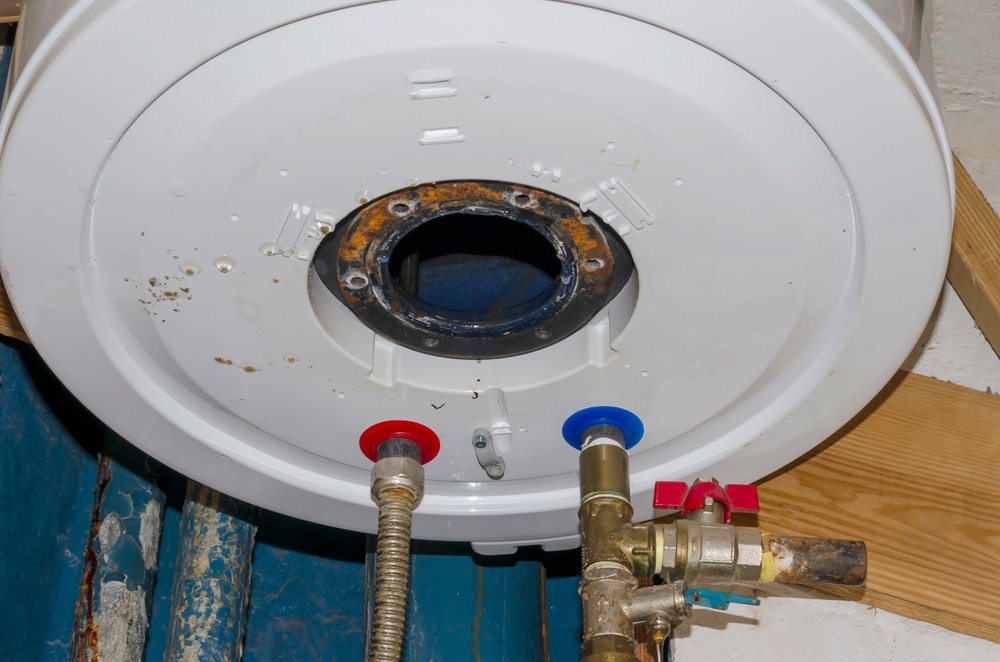 Power Supply Shutoff
This step can actually be done first, before you shut off your water – which you perform first will likely depend on whether any leaking water poses a risk of contacting electrical devices or the power supply to the heater itself. If so, power should be the priority.
What you do here will depend on whether your home has a gas or electric water heater:
Gas heater: Find your thermostat, and note the settings ON, OFF and PILOT. Switch to OFF or PILOT to shut off the gas and make the heater safe to perform work on.
Electric heater: Head to your electrical breaker panel and find the breaker labeled for your water heater, then turn it off to cut power.
Finding the Leak
Finally, it's time to locate the leak itself. Here are the basic steps to follow:
Check the inlet and outlet pipes connecting to the heater, as they may be loose and require simple tightening to solve the leak.
Inspect your pressure relief valve to ensure both temperature and pressure are at the right levels. Temperature should not exceed 140 degrees Fahrenheit in most cases; inbound water pressure should not exceed 80 pounds per square inch (PSI) per code. Our plumbers can assist with these checks, plus recommend fixes like a pressure-reducing valve.
Inspect the bottom of the water heater where possible to see if sediment buildup or related issues are the cause of the leak. This process may be somewhat difficult and require draining (more on this later in our series), but you can also use tricks like observing the sides of the tank – water on them often means a leak at the top, while a crack at the bottom of the tank usually means the leak is on the underside.
Also check the drain valve near the bottom of the tank to ensure it's completely closed – it may have worn down and require replacement.
For more on dealing with water heater leaks, or to learn about any of our plumbers or home plumbing services, speak to the staff at My Buddy the Plumber today. Join the My Buddy Club
Easy Maintenance & Exclusive Benefits
The My Buddy the Plumber's Club is our comprehensive maintenance membership program that will protect your home comfort systems! From an in-depth home plumbing inspection to thorough furnace and air conditioning tune-ups, the club does it all. Our team will ensure your HVAC, plumbing, and electrical systems are running safely and in top shape. Joining our club can also provide plenty of exclusive perks, such as:
Priority service
10% discount on repairs
No after-hours fees
Peace of mind
Matched manufacturer's warranty
Tank water heater flush
Drain cleaning
Electrical safety inspection