Home Water Filtration Needs and Options, Part 2
In part one of this multi-part blog series, we went over some basics on home water filtration systems and how you determine your need for one. Through water testing and other basic methods, you can easily determine whether your home's drinking water supply is contaminated, plus the kind of filtration that will be needed to remedy it.
At My Buddy the Plumber, we're proud to offer reverse osmosis water filtration systems in addition to our numerous other plumbing services. We've helped numerous clients evaluate the important factors involved in such an installation, from whether a filter is needed to the proper size, flow rate and certification. In today's part two, we'll go through a few additional variables, while in part three we'll focus on a few of the filtration options at your disposal today.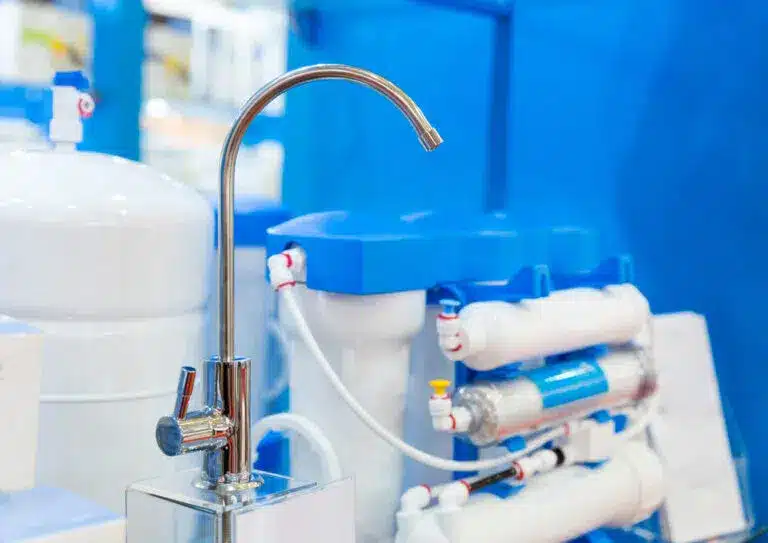 Filter Size Needs
While flow rate is the primary factor for determining a given home's filtration need, the size of the filter itself is also important – both for filtration and spacing purposes. Larger filters offer a better water supply, plus tend to require service less often; on the flip side, they will likely cost more.
In general, the average home water filter is roughly 4.5" x 20" for most normal houses. Larger homes may require larger filters that come with higher flow rates to account for a wider variety of water fixtures and more common usage, though this depends on the number of occupants and how often given appliances are used.
Lifespan and Maintenance Needs
In addition, you should consider how long a given filter is likely to last for. There are once again several factors that play a role here, but the most important actually tends to be the quality of the water itself – water with greater quantities of sediment and contaminants will wear down a filter faster than water with only small such quantities.
Now, different filters have varying lifespans as well. This is based on the amount of water that can be filtered before the filtration qualities are diminished and a new filter is required.
NSF Certification
Finally, one important factor to consider for any water filter you purchase is the presence of NSF certification. NSF is short for National Sanitation Foundation, a public health organization involved in regulation and promotion of several filtration and similar solutions. All filters that have been inspected and certified by the NSF will contain a specific seal on their packaging somewhere, a sign that it is approved for use by a top governing body and regulatory agency in this area.
For more on home water filtration systems, or to learn about any of our plumbing services, including water heater replacement and numerous others, speak to the staff at My Buddy the Plumber today. Join the My Buddy Club
Easy Maintenance & Exclusive Benefits
The My Buddy the Plumber's Club is our comprehensive maintenance membership program that will protect your home comfort systems! From an in-depth home plumbing inspection to thorough furnace and air conditioning tune-ups, the club does it all. Our team will ensure your HVAC, plumbing, and electrical systems are running safely and in top shape. Joining our club can also provide plenty of exclusive perks, such as:
Priority service
10% discount on repairs
No after-hours fees
Peace of mind
Matched manufacturer's warranty
Tank water heater flush
Drain cleaning
Electrical safety inspection