Home Water Filtration Needs and Options, Part 1
There are several elements of a given home's plumbing system that relate directly to human health, and one major area to consider here is water filtration. There are several whole-house water filtration systems available today, allowing homeowners to confirm that all drinking and other water throughout the home is filtered of contaminants and hazards that might be present.
At My Buddy the Plumber, we're happy to offer comprehensive water filtration system services to all our clients considering such solutions. Not only will our reverse osmosis water filters make your water cleaner and healthier, it will make your life easier in terms of costs, hassle and other areas that come with obtaining drinking water. This multi-part blog will go over every important factor to consider while thinking about a home water filter: Testing your water to determine needs, finding the proper size, and even determining the exact technology you think will be best for your water's filtration.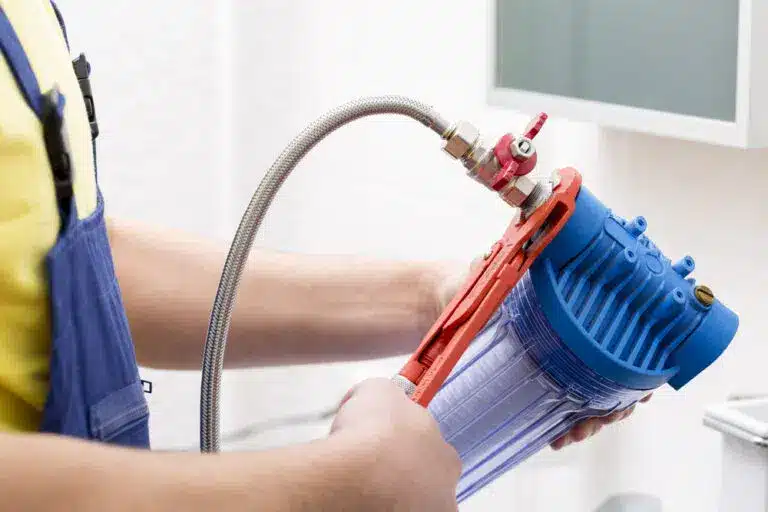 Water Testing
For starters, one of the best ways to determine if your home needs water filtration, plus the type and size of filter that might be needed, is to test your water. This is particularly true for those whose water supplies come from public water systems – such water will be tested and reported to federal and state agencies.
Whether your supply is in this format or from a private well, regular testing is a must. Our expert plumbers will be happy to recommend proper water testing and analysis formats, including those that test for things like pH levels, iron and other mineral content.
Budget Factors
If you've tested your water and determined that moving forward with a filtration system is the right move, one of your first considerations will naturally be your budget. There are several filtration types out there, plus several distinct sizes within each type.
Frankly, much of this area depends on the factors we'll go over in our next several sections. While you should have a general budget range for water filtration, exactly what you spend will come down to the needs of your home, water quantity and other variables.
Appliance Flow Rate
One of the single most important such variables to consider for any filtration system is your home's flow rate. This is the amount of water that can run through various appliances and water dispensers in the home (dishwashers, toilets, showers, water heaters, etc.), and is expressed in gallons per minute.
Move through your home and note the flow rate of major appliances, particularly the ones with the highest rates. From here, work with our pros to figure out what the proper flow rate should be for any filter you install – too low a rate will not provide proper filtration.
For more on determining filtration needs within your home, or to learn about any of our plumbers and plumbing services, speak to the staff at My Buddy the Plumber today. Join the My Buddy Club
Easy Maintenance & Exclusive Benefits
The My Buddy the Plumber's Club is our comprehensive maintenance membership program that will protect your home comfort systems! From an in-depth home plumbing inspection to thorough furnace and air conditioning tune-ups, the club does it all. Our team will ensure your HVAC, plumbing, and electrical systems are running safely and in top shape. Joining our club can also provide plenty of exclusive perks, such as:
Priority service
10% discount on repairs
No after-hours fees
Peace of mind
Matched manufacturer's warranty
Tank water heater flush
Drain cleaning
Electrical safety inspection