Selecting Tankless Water Heater Unit Size
For homeowners whose hot water heaters are reaching the end of their lifespan and require replacement, a modern option that should be strongly considered is the tankless water heater. Also known as an on-demand water heater, this is a format that removes the traditional tank, replacing it with a heating element that can immediately heat up water for as-needed use – a format that saves many homeowners huge sums on their water bill each month.
At My Buddy the Plumber, we're proud to provide high-quality tankless water heater options as one part of our comprehensive residential plumbing services. If you've decided to go this route or are strongly leaning that way, one of your first questions might pertain to how large a unit you need to purchase to meet your home's hot water needs – here are the factors our plumbers will go over with you to help you arrive at the optimal answer.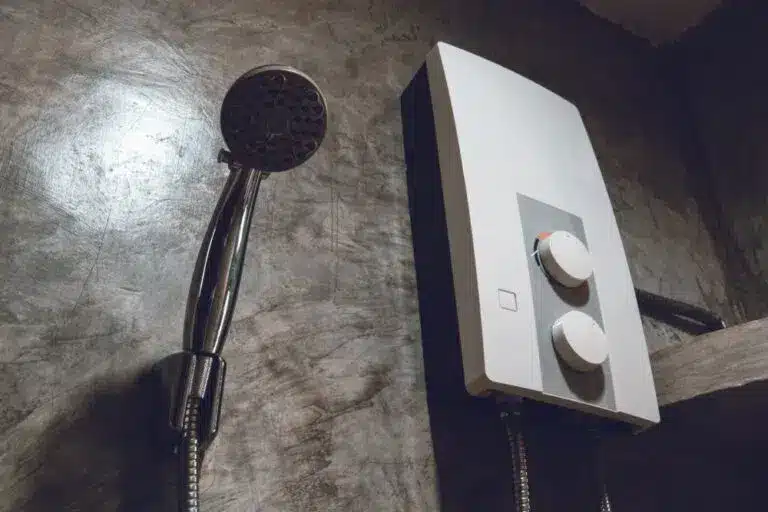 Unit Flow Rate
The first major factor involved in determining the required size of a tankless water heater is known as the unit flow rate, or the amount of hot water the unit is able to produce on a gallon-per-minute (gpm) basis. You will then compare this overall number to the basic flow rate your commonly-used water fixtures require – remember that most tankless water heaters allow for one or two hot water fixtures to be in use simultaneously.
Here are some of the average flow rate requirements you'll find in modern, low-flow hot water fixtures today (remember these can vary, and you should obtain your own rates when making this choice):
Showerhead: 2.5 gpm
Tub faucet: 4 gpm
Bathroom faucet: 1 gpm
Kitchen faucet: 1.5 gpm
Dishwasher: 1.5 gpm
Washing machine: 2 gpm
Generally speaking, we recommend adding up the two highest frequently-used fixtures in your home when it comes to flow rate, and using something in that range as the flow rate you want for your entire unit.
Water Temperature Rise
The other major factor here is water temperature rise, or the difference between the water's temperature when it enters the system and when it's been heated by the tankless heater. While this latter number remains the same throughout the year, the former may shift several times per year based on seasonal temperature changes.
Luckily, you don't need to worry about this shift. Rather, you simply need to know your average groundwater temperature, plus how high you want your hot water temperature – the unit, then, needs to be able to provide a temperature rise that meets the difference between these two numbers.
Combination Listings
It's important to note that, as you browse various tankless water heaters, many of them will be listed with flow rate and temperature rise connected. That is, a given unit might offer a certain flow rate when a certain temperature rise is required, but could drop to a much lower flow rate if the required temperature rise is much higher, such as in a colder area. This interplay is important to be aware of when considering a tankless water heater.
For more on choosing the proper size for your new tankless water heater, or to learn about any of our plumbing or HVAC services, speak to the staff at My Buddy the Plumber today. Join the My Buddy Club
Easy Maintenance & Exclusive Benefits
The My Buddy the Plumber's Club is our comprehensive maintenance membership program that will protect your home comfort systems! From an in-depth home plumbing inspection to thorough furnace and air conditioning tune-ups, the club does it all. Our team will ensure your HVAC, plumbing, and electrical systems are running safely and in top shape. Joining our club can also provide plenty of exclusive perks, such as:
Priority service
10% discount on repairs
No after-hours fees
Peace of mind
Matched manufacturer's warranty
Tank water heater flush
Drain cleaning
Electrical safety inspection