Factors to Consider When Selecting a New Air Conditioner
While many don't think much about their air conditioner during the winter, others actually view it as a perfect time of year to consider a replacement for an older unit. Prices tend to be best during this off season, for one, and booking appointments for an AC replacement is often easier based on availability.
At My Buddy the Plumber, we're happy to assist with any air conditioner installation or repair needs you have at any time of year. No matter which season you're considering an air conditioner replacement in, let's take a look at several of the top factors you should be prioritizing as you make your choice.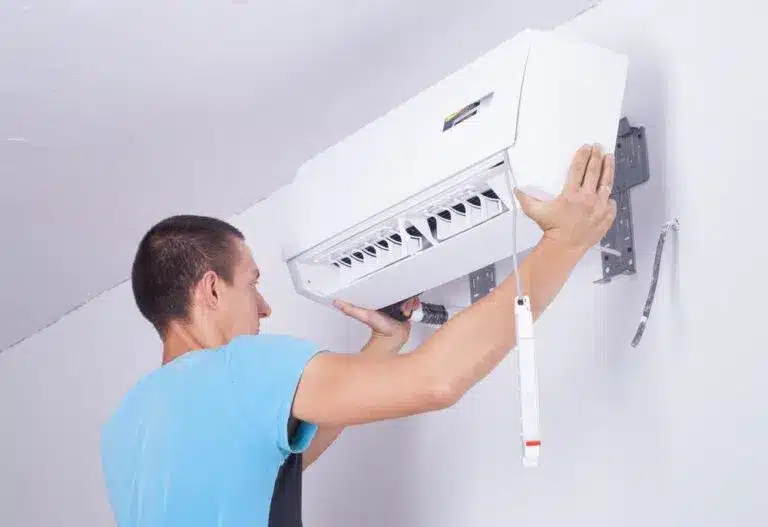 SEER Rating and Efficiency
One of the single most important factors in any new AC unit is the efficiency rating, which is calculated using what's known as the SEER method, or Seasonal Energy Efficiency Rating. The SEER rating refers to how much cooling is being offered for every unit of electricity being used – the higher the number, the more efficient the unit is.
Now, the higher the SEER rating, the more expensive the unit will be up front in most cases. Consider, however, that you're likely to experience major cost savings if you purchase a more efficient model, which will cool your home for years at a lower price than other models. Our HVAC technicians will help you make the optimal choice on your new AC's SEER rating.
Stages
Another factor here is furnace stages – if you've had an older furnace for some time, you may not even be aware of what these are because such older models only had a single stage. Newer models, though, come in two-stage or even multi-stage formats, which allow the AC unit to operate at different levels depending on the cooling demand. This saves energy but also allows for higher cooling capacity at the hottest points of the summer.
Size and Capacity
While everything else we've listed here is very important, the single most vital consideration in a new AC unit is its size and overall cooling capacity. Making the right choice here depends on the size of the home, the property's orientation to the sun, the insulation used in your home, the quality of your window panes and several other factors – again, our HVAC technicians are happy to explain these to you and help you make the right size choice based on them.
Noise Considerations
Finally, think about AC unit noise level as you're making your selection. Noise levels are measured in decibels, with a normal conversation registering at about 60 decibels if you're a few feet away. Many multi-stage AC units offer lower noise levels at their base operation stages, so these could be a good choice if you're a light sleeper and worry about noise during the night.
For more on choosing the right AC unit for replacement, or to learn about any of our air conditioner, furnace or plumbing services, speak to the staff at My Buddy the Plumber today. Join the My Buddy Club
Easy Maintenance & Exclusive Benefits
The My Buddy the Plumber's Club is our comprehensive maintenance membership program that will protect your home comfort systems! From an in-depth home plumbing inspection to thorough furnace and air conditioning tune-ups, the club does it all. Our team will ensure your HVAC, plumbing, and electrical systems are running safely and in top shape. Joining our club can also provide plenty of exclusive perks, such as:
Priority service
10% discount on repairs
No after-hours fees
Peace of mind
Matched manufacturer's warranty
Tank water heater flush
Drain cleaning
Electrical safety inspection