Why You Need Preseason Service for Your AC Unit
When you schedule preseason service for your AC unit, your planning will work in your favor. Your cooling system is the key to your comfort and happiness in the hot, dry Utah summer — you can't live without it, and you don't have to.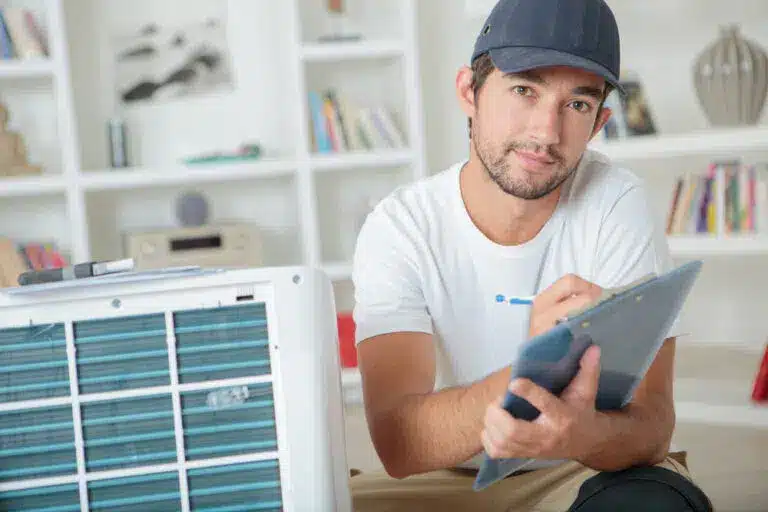 Preventive maintenance in the cool spring pays off big time in the following five major ways:
You'll Save Money on Repairs
It's better to hire a professional to perform preseason service for your AC unit, because they are more likely to spot problems before the system breaks down. AC units are interconnected systems, and a failing in one area can quickly lead to a broken part in another.
Your technician will examine each component, making sure nothing is worn or broken. By having the minor problems taken care of in advance, you'll save money on more expensive repairs down the road.
On top of that, many cooling system warranties require regular maintenance on the part of the owner. You will ensure your warranty coverage continues uninterrupted.
You'll Have a Lower Energy Bill
A serviced cooling system runs much more efficiently. Your home will stay cool for less money. Preseason service for your AC unit is an investment that pays you back in the form of lower cooling costs all summer.
You'll Be Cooler
An AC unit that's running smoothly and efficiently simply works better. Your home will be that much cooler, since your system won't have to work so hard to keep temperatures down. Just walk in the door — your cool oasis awaits.
You'll Extend the Life of Your Unit
One of the primary reasons a cooling system fails is due to lack of maintenance. You can easily extend the life of your AC unit by scheduling preventive maintenance at key points in the year, such as before you crank the AC for the next five months.
Make sure your cooling system is ready to perform, and it will deliver year after year.
You'll Improve Indoor Air Quality
Part of a tuneup is cleaning out all the dirt and debris that's clogged in the system from the past year of use. You don't want these dirt particles entering your home and lowering the air quality.
Have a professional clean out the system, and your indoor air quality will improve. Breathe in fresh, cool air with confidence.
You Won't Regret It
Call My Buddy the Plumber for dependable, timely preseason service for your AC unit. We are the Salt Lake City team you can count on for fast, efficient and affordable preventive maintenance for your home's heating and cooling systems. Join the My Buddy Club
Easy Maintenance & Exclusive Benefits
The My Buddy the Plumber's Club is our comprehensive maintenance membership program that will protect your home comfort systems! From an in-depth home plumbing inspection to thorough furnace and air conditioning tune-ups, the club does it all. Our team will ensure your HVAC, plumbing, and electrical systems are running safely and in top shape. Joining our club can also provide plenty of exclusive perks, such as:
Priority service
10% discount on repairs
No after-hours fees
Peace of mind
Matched manufacturer's warranty
Tank water heater flush
Drain cleaning
Electrical safety inspection