Duct Cleaning Do's and Don'ts
Duct cleaning is vital to your health and comfort. Professionals recommend you have it done every five years, or sooner if you smell an odor or have another problem in your ducts before then. But should you take on a duct-cleaning project yourself or hire a contractor to help?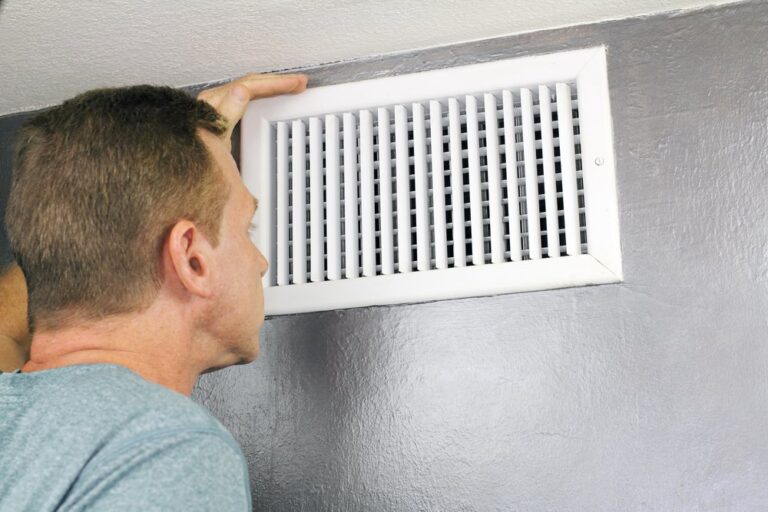 Below is a quick list of what every homeowner should do when they need duct cleaning.
Do:
Test Air Quality in Your Home
To make sure your home is ready for duct cleaning and to set a benchmark "before" measurement, test the air quality in your home using either using a home test kit or by getting a professional's assessment.
Monitor Air Flow and Health Issues
Check the air coming out of your system. If the vents have limited output, this is a sign you need duct cleaning from a professional so they can discover the underlying issue.
Health issues are another sure sign you should call in the pros. If you have repeated sinus problems, congestion and headaches, there could be irritants in the air duct system that you need to address.
Research a Reputable Duct-Cleaning Professional
When you're hiring an air duct cleaning professional, choosing the right one is key. Since this service can drastically improve air quality, it's important that it's done correctly by an experienced, reputable provider. Ask about their credentials and their history in the business.
Change HVAC Air Filters Regularly
One way you can take charge of your indoor air quality is by changing your filters about once every month. This will help prevent dust buildup in the system and facilitate air flow.
Avoid making the four mistakes listed below.
Don't:
Try to Clean All Ducts Yourself
If you don't have experience in the HVAC field, it's best to leave in-depth cleaning to the pros. They have the equipment and know-how to identify the problem areas and remove pollutants from the system effectively.
Hire Someone Who Uses Chemicals
Make sure you ask what your cleaning pro uses to dislodge unwanted particles in the system. If they use harsh chemicals, this will do more harm than good to your indoor air quality.
Trust Someone Who Won't Respect a Second Opinion
If your cleaning pro finds mold and recommends an in-depth treatment, get a second opinion before you spend the money. If they resort to high-pressure sales tactics, bring your business elsewhere.
Believe Someone Who Uses Vacuum-Only Cleaning
It takes more than a vacuum to get rid of pollutants solidly stuck in your ductwork. If your cleaning pro tells you that a simple vacuuming will fix all your problems, talk to another company about their methods.
Clean Ducts = Healthy Life
The air you need to live and breathe comes through your ductwork — it's important. If you have more questions about duct cleaning, just call My Buddy the Plumber. We've been helping Utah homeowners optimize their HVAC for years, and we can do the same for you. Give us a call today! Join the My Buddy Club
Easy Maintenance & Exclusive Benefits
The My Buddy the Plumber's Club is our comprehensive maintenance membership program that will protect your home comfort systems! From an in-depth home plumbing inspection to thorough furnace and air conditioning tune-ups, the club does it all. Our team will ensure your HVAC, plumbing, and electrical systems are running safely and in top shape. Joining our club can also provide plenty of exclusive perks, such as:
Priority service
10% discount on repairs
No after-hours fees
Peace of mind
Matched manufacturer's warranty
Tank water heater flush
Drain cleaning
Electrical safety inspection