Get HVAC Maintenance This Winter!
HVAC maintenance is important all year, but there is no season like winter to make you dependent on your home's heating system. If your furnace decides to quit on the coldest night of the year, you'll wish you had scheduled service earlier!
You can always call My Buddy the Plumber for help, no matter the day, time or weather. But we've compiled a list of smart, proactive steps to take to avoid a serious situation, like loss of heat.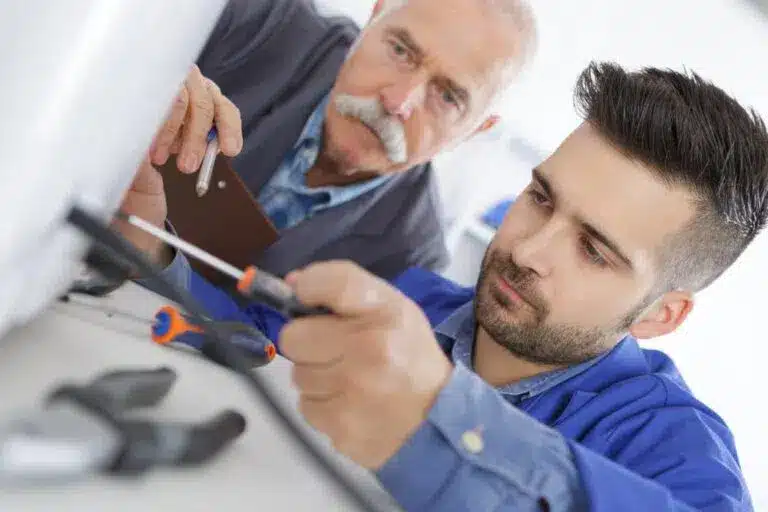 Change Your Filter Regularly
You spend more time indoors in the winter, and you run your heating system nonstop too! Because of this, you probably have to change your furnace filter more often than you might think.
A clogged filter can lead to a host of problems, not the least of which is an overheating issue that can shut down the furnace altogether. This is problematic because not only will you be left without heat, it could damage many of the internal components necessary for proper function and leave you with a much more expensive repair.
Check your furnace filter at least once a month, and replace it when it gets dirty.
Check Thermostat Function
Your thermostat should have a fresh battery as winter begins. While you're at it, make sure your fire alarms and carbon monoxide sensors do as well. Try to avoid changing your thermostat temperature drastically — this only wastes energy and causes your furnace to work harder. If you suspect your thermostat isn't functioning correctly, call My Buddy the Plumber to check it out.
A Thorough Cleaning Goes a Long Way
A general maintenance appointment allows a technician to check all the key parts to your home's HVAC, including the cooling system. They'll make sure cooling water lines are drained and any outdoor units are covered adequately to protect against winter weather. They will also inspect all functioning parts of the furnace, making sure that the pilot lights, ventilation system, heat exchanger and gas or oil connections are all working correctly.
This is the best way to stay proactive against leaks, breakdowns and malfunctions — by checking everything regularly and replacing parts when needed.
Schedule an Appointment Now!
When was the last time you had a heating or cooling inspection? Call My Buddy the Plumber right away to schedule yours if you can't remember. Our HVAC maintenance service helps homeowners rest easy in the knowledge that their heating system is working well, and will stay working throughout the long, cold Utah winter! Join the My Buddy Club
Easy Maintenance & Exclusive Benefits
The My Buddy the Plumber's Club is our comprehensive maintenance membership program that will protect your home comfort systems! From an in-depth home plumbing inspection to thorough furnace and air conditioning tune-ups, the club does it all. Our team will ensure your HVAC, plumbing, and electrical systems are running safely and in top shape. Joining our club can also provide plenty of exclusive perks, such as:
Priority service
10% discount on repairs
No after-hours fees
Peace of mind
Matched manufacturer's warranty
Tank water heater flush
Drain cleaning
Electrical safety inspection