Differentiating Plumbing Emergencies Vs Standard Issues
If you're experiencing a major plumbing emergency like a burst pipe or some other significant cause of flooding and water damage, this is naturally a very concerning situation. At the same time, there are also a number of lesser plumbing issues that don't require any level of panic — and having a general idea of which is which within your home will save you significant stress and hassle.
At My Buddy the Plumber, we're here to offer 24/7 emergency plumber services to clients throughout greater SLC — but also to assist clients who aren't sure whether they're actually dealing with an emergency or not. Here are some basic questions to ask yourself as you're evaluating the issue, the answers to which will help you understand whether this is a standard plumbing issue that can wait until normal business hours, or whether this is an emergency that requires immediate assistance.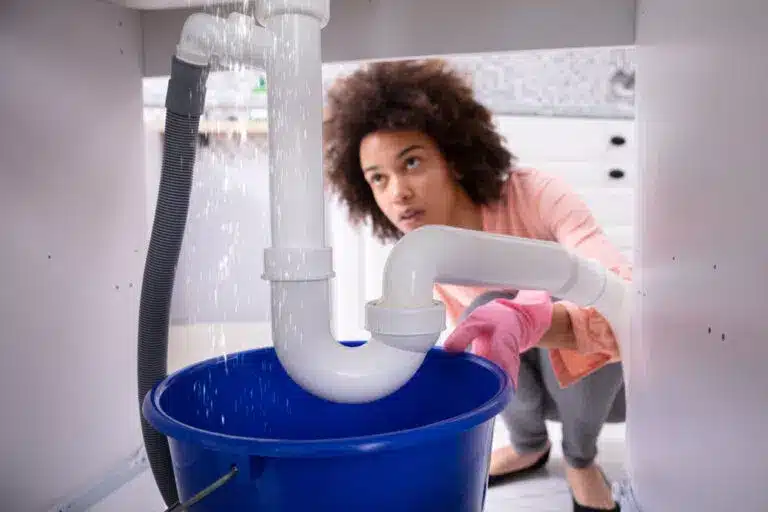 Can Water Flow Be Stopped?
Generally speaking, the largest factor that differentiates plumbing emergencies from standard plumbing issues is whether leaking or flooding water can be stopped. For instance, if you've got water slowly leaking underneath your sink for an extended period, this isn't necessarily a plumbing emergency that requires immediate assistance. It may signal a minor issue with a specific component, such as a faucet or the p-trap under the sink.
If you're unable to stop a leak or water flow issue, move to our next step. If you are, using some basic common sense or even through a call to our plumbers for assistance, it's likely not an emergency.
Is it a Trickle, a Leak or a Full-On Flood?
If you're unable to stop water flow using your own basic methods, the next big question to ask yourself is regarding the level of water coming out of the damaged area. Is this a small trickle or a small amount of water, or is it actually coming out in droves?
If this is dripping steadily at a very slow rate, you can likely wait until normal business hours before calling on our plumbers for assistance — and perhaps place a bucket or another basin under it in the meantime. A professional plumber will be able to stop the drip, replace any necessary components and also create preventive measures that are likely going to help you avoid this issue from happening again.
If instead it's a full-on flood, piping has been completely crushed or burst and water is gushing out, then this is an immediate emergency that needs to be addressed as soon as possible. This sort of flooding can lead to serious and expensive water damage and mold growth, so you'll want to take care of it right away. A 24/7 emergency plumber can assist in getting this under control and also helping you begin the water restoration process.
Is There a Health Risk?
Whether or not your health or the health of other home occupants is at-risk based on a plumbing issue in your home is actually a two-sided concern:
Cut-off water supply: If a plumbing issue involves your drinking water supply being cut off, this is an immediate health concern. A leaky faucet or even a leaky washing machine hose could be the culprit, and getting it fixed immediately is crucial.
Water damage and contaminants: On the flip side, if a major water issue is actually contaminating your home instead of simply cutting it off, this is a serious health concern. A burst pipe or a flooding incident could be the culprit here, and getting it fixed quickly will help prevent exposure to toxic chemicals that may have seeped into your walls and surfaces. It will also prevent the formation of mold or other potentially hazardous substances.
Has a Pipe Burst?
In some rare cases, you will see visual signs that a pipe has burst, such as when this happens in one of a few visible piping areas in the home (under the sink is a good example). Once again, if you are unable to stop the flow of water from such a burst pipe, this is a clear sign that you need to call a professional immediately.
Is There a Gas Smell From Your Water Heater?
Another possible sign that this is an emergency situation is when you notice a gas smell coming from your water heater. This could signify an issue with the pilot light, or it may be an indication that methane is leaking into the room. While this isn't highly dangerous in itself — unless of course you turn on any lights or touch anything flammable while breathing it in — it does signal that something more serious is going on.
Is the Water Heater Leaking?
If the answer here is yes, this is one of the more curious areas here. A limited leak from the water heater may be able to make it until the following day — but in most cases, we just recommend avoiding this risk and calling for emergency assistance. A full leak or even a slow drip that you can't stop yourself could cause damage to the flooring, and it's best not to risk trying to stop this one on your own.
Did the Sump Pump Turn Off?
Your sump pump is an item responsible for pumping excess water out of the home. If it turns off during a significant flooding or water damage issue, this absolutely is an emergency and you should call our plumbers immediately; if it turns off during a non-flood issue, on the other hand, it can wait a day or two.
For more on telling plumbing emergencies apart from standard plumbing issues, or to learn about any of our plumbing or HVAC services, speak to the team at My Buddy the Plumber today. Join the My Buddy Club
Easy Maintenance & Exclusive Benefits
The My Buddy the Plumber's Club is our comprehensive maintenance membership program that will protect your home comfort systems! From an in-depth home plumbing inspection to thorough furnace and air conditioning tune-ups, the club does it all. Our team will ensure your HVAC, plumbing, and electrical systems are running safely and in top shape. Joining our club can also provide plenty of exclusive perks, such as:
Priority service
10% discount on repairs
No after-hours fees
Peace of mind
Matched manufacturer's warranty
Tank water heater flush
Drain cleaning
Electrical safety inspection