Major Water Damage: 6 Tips to Recover
Major water damage is costly. It can ruin your flooring and your valuables and potentially displace you from your home.
Burst pipe, flooded basement, toilet overflow — all these scenarios require a fast, strategic response so you can salvage as much as you can and restore your home as quickly as possible.
When you've had major water damage, follow the six tips below to a fast and safe recovery.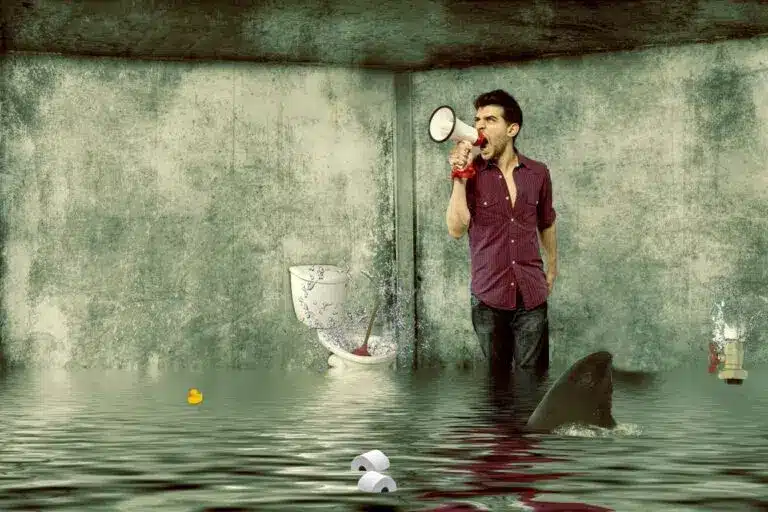 1. Prioritize Airflow
Open windows. Hook up oscillating fans (but only if it is safe to use the electricity). It's tempting to turn on your HVAC to get air flowing, but only do that if your vents weren't affected by floodwater. Otherwise, you're simply spewing contaminants throughout the system.
Proper airflow is essential to start drying out soaked areas, so make this your top priority.
2. Get Rid of Flood-Soaked Items
Be honest with what you can salvage and what you can't. Mold sets in 24 to 48 hours. If you can't clean and dry your items by then, mold could become a major problem. Carpets and padding should go, along with stuffed animals, upholstered furniture, mattresses and more.
3. Disinfect All Affected Areas
Sanitation is your goal. Bleach kills mold spores, so clean all flooded areas with a bleach solution. Wear gloves, protective clothing and boots, and never mix ammonia with bleach— the fumes can be deadly.
If the flooded area is larger than you can realistically handle, call a water damage repair company right away so the job gets done before mold multiplies.
4. Don't Try to Repair Electrical Damage Yourself
When you have major water damage, it's highly likely your electrical system has been damaged as well. Make sure you shut off electricity at the breaker and don't turn it back on until a professional has inspected the system and can assure you it's safe. Never try to diagnose electrical problems on your own.
If your breaker box is located near standing water, it's best to let a professional handle that task, too.
5. Pay for Professional Mold Remediation
After you've spent time recovering from major water damage, you may notice the faint smell of mildew remains. You can invest in mold remediation and get true peace of mind that your mold problem is eradicated. Allowing the mold to remain and possibly spread may affect the structural integrity of your home and your health.
6. Contact a Local Plumber for an Instant Response
If you are experiencing active water damage, call a plumber right away. You will need a professional to uncover the root cause of the problem and make repairs.
We're Here for You
We know plumbing emergencies don't just happen between the hours of 9 a.m. and 5 p.m. We are here for you. Call us if you have major water damage and don't know how to stop the leak. My Buddy the Plumber is on call and ready to help. Join the My Buddy Club
Easy Maintenance & Exclusive Benefits
The My Buddy the Plumber's Club is our comprehensive maintenance membership program that will protect your home comfort systems! From an in-depth home plumbing inspection to thorough furnace and air conditioning tune-ups, the club does it all. Our team will ensure your HVAC, plumbing, and electrical systems are running safely and in top shape. Joining our club can also provide plenty of exclusive perks, such as:
Priority service
10% discount on repairs
No after-hours fees
Peace of mind
Matched manufacturer's warranty
Tank water heater flush
Drain cleaning
Electrical safety inspection