Correcting Misconceptions on Central Air Systems
Some of the most popular and well-used components in our daily lives are also curiously where some of the largest myths or misconceptions tend to arise, and a great example here is central air conditioning. Despite being used by a huge variety of home and business clients alike, central AC is often misunderstood by those who don't quite grasp how it works, or the benefits it may offer them.
At My Buddy the Plumber in Salt Lake City, we're here to offer numerous central air services to our clients, from central AC installation to assistance with maintenance and upkeep of your system for years to come. If you haven't yet switched your home over to central air, we'll explain all of its numerous benefits — and also debunk some of the silly myths that have arisen regarding it over time. Here are a few of the most common misconceptions we'll help put to bed for you once and for all.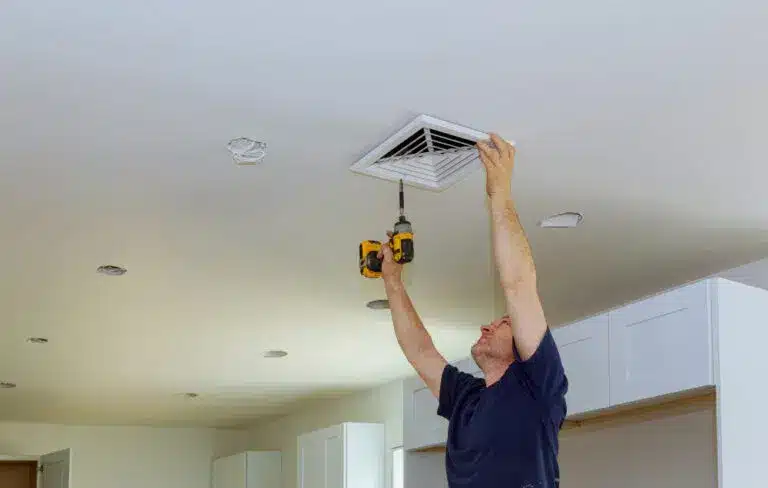 Myth #1: Central AC is Loud and Annoying
This is a myth that comes from older window-mounted AC units that some people may have used in certain rooms in the past. These units are loud and annoying on a regular basis, and you may assume that a central AC system will be the same.
Simply put, this is not the case. Modern central AC systems are much quieter, more energy efficient, and much better at staying hidden inside your walls than their window-mounted counterparts. In fact, central AC doesn't need to make a lot of noise at all in order to be effective — just the opposite!
Myth #2: Central Air is Bad for Your Home's Structure
Many older homes feature large windows as part of the facade, and these windows are often used to bring in natural sunlight. Central AC can be installed in your home without covering up any of this aesthetically-pleasing architecture — which means you won't need to sacrifice a beautiful exterior for a nice interior air system like some other systems require.
Myth #3: Central Air is Too Expensive to Install
One of the biggest misconceptions that people have about central AC is its price. While it's true that initial costs for installing central air conditioning system can be pricier than window units, this difference in cost estimates should really only be taken into account when you're comparing apples to apples — and this is not the case when comparing these two. A central AC unit will make up for its installation costs through whole-home efficiency in a period of just months in most cases.
In addition, some believe that installing a central AC system over a previous format will require huge, costly renovations. Again, this isn't true: Especially for homes built in the last few decades that have compatible ducts already installed, no significant changes will need to be made to your home to carry out installation.
Myth #4: Central AC Systems Are Not Efficient
Few things could be further from the truth than the misconception that central AC systems are not efficient. Rather, the complete opposite is true: When compared to other cooling options like swamp coolers and wall units, the central air conditioner is by far the most efficient option.
This is especially true if you keep up with regular maintenance of the central AC system for your home or business. Simple central AC maintenance themes include:
Filters — one of the most important elements to an efficient central air unit is its filter. If you neglect your filter for too long, it can cause all kinds of problems with your central air system. Routinely replace or clean these filters and you'll save yourself a lot of trouble in the future.
Duct and vent cleaning: This is a task that we take on often here at My Buddy the Plumber. Duct work can become clogged with dust and debris over time, causing airflow problems inside your system and a loss of efficiency.
Piping and hoses: Just like ductwork, these two can become filled with grime over time — which will make a noticeable difference in your efficiency.
Myth #5: Central Air is Not Good for People with Asthma
Though some people may assume that central AC should be considered unfit for use by people who have asthma or other respiratory conditions, this is not the case at all. In fact, central air is very safe and effective for those who suffer from respiratory issues, and is likely to provide a much better quality of life than other cooling solutions.
Myth #6: Central AC Leaks Are Impossible to Spot
While this issue may seem like it's impossible to spot until too late, there are some warning signs that you can watch for in your home or business that will indicate leaks from your central air conditioning. These include:
Sudden drastic changes in temperature inside your home or business — when you're not running your AC, a sudden drop in ambient temperature can indicate that a leak is occurring.
Wet spots on the walls or flooring of your home or business — these will be most likely to appear during peak times of cooling use, and are a sure sign of leaking air.
Exterior windows fogging up when you're not running your AC — though this may seem like it's just a normal occurrence, if it happens without any other outside factors before the cooling system is turned on, it may be a sign of a leaky system.
For more correct information on central air conditioning systems, or to learn about any of our plumbing or HVAC services, speak to the staff at My Buddy the Plumber today. Join the My Buddy Club
Easy Maintenance & Exclusive Benefits
The My Buddy the Plumber's Club is our comprehensive maintenance membership program that will protect your home comfort systems! From an in-depth home plumbing inspection to thorough furnace and air conditioning tune-ups, the club does it all. Our team will ensure your HVAC, plumbing, and electrical systems are running safely and in top shape. Joining our club can also provide plenty of exclusive perks, such as:
Priority service
10% discount on repairs
No after-hours fees
Peace of mind
Matched manufacturer's warranty
Tank water heater flush
Drain cleaning
Electrical safety inspection