How to Size a New Central Air Conditioning System
When it's time to install a new central air conditioning system or replace your existing AC, you may be at a loss for where to start.
It doesn't help that HVAC industry-specific terms can be confusing. And how are you supposed to know what size or type of AC system is right for your needs? Although a local heating and air conditioning contractor can help you navigate this potentially overwhelming project, knowledge is power when it comes to making a purchasing decision – especially when you're investing in a new HVAC system.
Let's start by sorting through some of the more confusing terms you're likely to come across. Next, we will take a look at how you determine the correct size and configuration of your new AC equipment.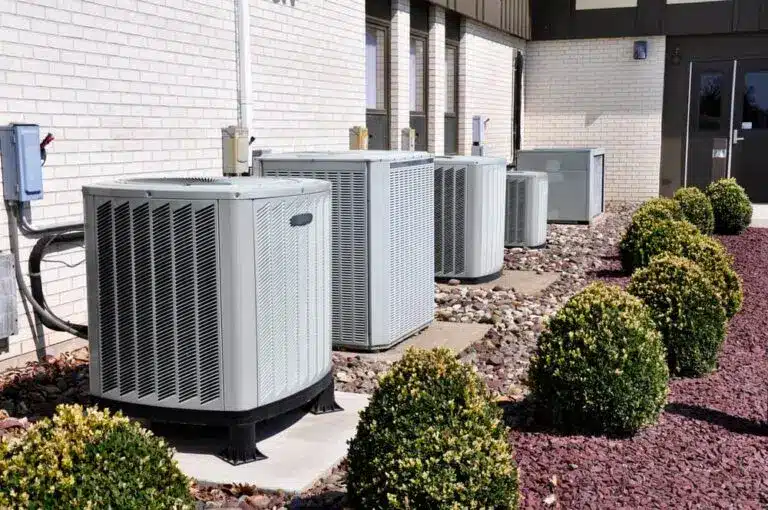 Air Condition Terms: What Are BTUs, Tons & SEERs?
When considering new AC equipment, you will note that all systems sold in the US are identified by the ton and by the SEER rating. You are also likely to see references to the number of BTUs an HVAC system generates.
But what do these terms even mean?
BTUs – Short for British Thermal Unit, a BTU is a measure of energy that roughly equates to the amount of heat you would generate by burning one kitchen match.
Tons – When we talk about tons in terms of AC units, we are not referring to weight – at least not directly. In this context, a ton is a measure of energy, although the term came into being centuries ago, when ice was used to cool buildings. Essentially, to melt one ton of ice, you have to generate12,000 BTUs per hour. For every 12,000 BTUs an AC unit can generate, it adds one ton to the unit's rating. This, a 4-ton air conditioner generates 48,000 BTUs.
SEER – This measurement, which can range from 10 to 23, stands for Seasonal Energy Efficiency Ratio. SEER rating reflects the number of BTUs the unit produces for every watt-hour of electricity used. Essentially, a unit's SEER rating indicates how efficiently the unit will convert energy into cooling over the course of a year. Higher ratings reflect higher efficiency.
Determining the Correct Size for Your New Air Conditioner
Another misnomer, AC unit size has nothing to do with dimensions.
To determine the correct size air conditioner you need, AC contractors perform calculations that take into consideration the energy efficiency of your home, its size, the number and type of windows you have, the amount of heat you produce in the home (from appliance and electronics use, for example) and other relevant factors.
As complex as all these terms and calculations can be, getting the right size unit for your home is critical. Otherwise, you won't have the level of comfort you deserve in your home. You will also use more (potentially much more) power than you should, and system components will wear out more quickly.
Choosing a Salt Lake City Air Conditioning Expert to Assist You
To ensure you get the perfect system to meet your needs, call on the locally owned experts at My Buddy Heating and Air. We are the go-to HVAC contractor for customers in Salt Lake City and throughout northern Utah. We can answer all your questions and help you find the perfectly sized and configured central air conditioning unit to meet your needs and your budget. Join the My Buddy Club
Easy Maintenance & Exclusive Benefits
The My Buddy the Plumber's Club is our comprehensive maintenance membership program that will protect your home comfort systems! From an in-depth home plumbing inspection to thorough furnace and air conditioning tune-ups, the club does it all. Our team will ensure your HVAC, plumbing, and electrical systems are running safely and in top shape. Joining our club can also provide plenty of exclusive perks, such as:
Priority service
10% discount on repairs
No after-hours fees
Peace of mind
Matched manufacturer's warranty
Tank water heater flush
Drain cleaning
Electrical safety inspection