Boiler Vs. Furnace: Making Your Final Selection
In parts one and two of this multi-part blog series, we've gone over a variety of comparison points between boilers and furnaces. While both are typical heating elements for a given home, boilers utilize hot water for their operations and, as such, slightly blur the lines into the plumbing realm in certain cases.
At My Buddy the Plumber, we're happy to offer a variety of 24-hour plumbing and air services, including for clients who are making important decisions like these for any major plumbing or other component in their home. In today's final entry into our series, we'll go over some endpoint comparisons between furnaces and boilers, plus a couple other alternatives that are available to you if neither of these options stands out.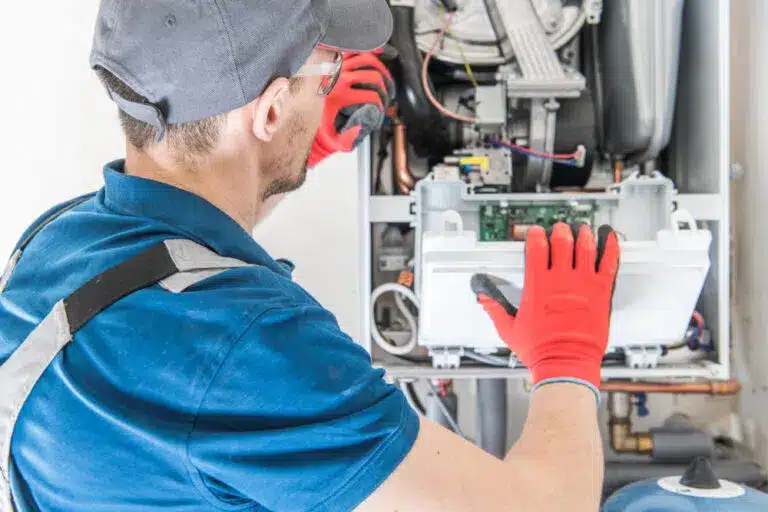 Why to Choose a Furnace
As we discussed in part two of our series, the single most common reason for choosing a furnace is cost. Furnaces are the most affordable heating option in a home by a long shot, offering savings in the 50-60% range compared to the cost of a boiler for a similarly-sized home.
In addition, installation of a furnace is also far quicker and easier – it takes just a few hours, while a boiler might take multiple days. There are also no risks of hot water leaks, which are present with boilers and may require the assistance of a plumber in certain cases. Finally, there are also no risks of a furnace freezing if the power goes out, which is a concern for boiler systems in areas that have frequent power issues.
Why to Choose a Boiler
For those who can afford to consider them, boilers are often a great choice. Their primary downside is the up-front cost, which is found not only in the gaps between installation pricing, but also from the fact that a boiler system does not work in the summer – this means that you have to install a separate central air system, which will be an additional cost not required for a furnace (which shares its central air ducts and system with the AC unit).
Again, though, if you can manage these costs and potential future maintenance areas for water leak risks, this can be a great move. Boilers use less fuel and allow you to save on energy costs, plus are generally considered more comfortable and quiet – you typically can't hear the boiler at all while it's working.
Other Options
Now, these aren't the only options out there for heating today. Another is the ductless HVAC system or the ductless mini split system, which can heat specific rooms or areas separately; others consider electric under-floor heating that can be easily installed in any space.
For more on these or other options, or to learn about any of our plumbing or HVAC services, speak to the staff at My Buddy the Plumber today. Join the My Buddy Club
Easy Maintenance & Exclusive Benefits
The My Buddy the Plumber's Club is our comprehensive maintenance membership program that will protect your home comfort systems! From an in-depth home plumbing inspection to thorough furnace and air conditioning tune-ups, the club does it all. Our team will ensure your HVAC, plumbing, and electrical systems are running safely and in top shape. Joining our club can also provide plenty of exclusive perks, such as:
Priority service
10% discount on repairs
No after-hours fees
Peace of mind
Matched manufacturer's warranty
Tank water heater flush
Drain cleaning
Electrical safety inspection