Boiler Vs. Furnace: Costs, Efficiency and Maintenance
In part one of this multi-part blog series, we went over some basic comparisons between boilers and furnaces for heating a home. These are both technically HVAC elements, but because boilers utilize hot water and related components, they can often be serviced by plumbers as well.
At My Buddy the Plumber, we're happy to offer a wide variety of both plumbing and air services, including assistance with those wondering about boilers and how they compare to other heating options. The most common of these other options is the furnace, which is found in the majority of homes – today's part two of our series will compare a few important variables like cost, heating efficiency and long-term maintenance between these two types.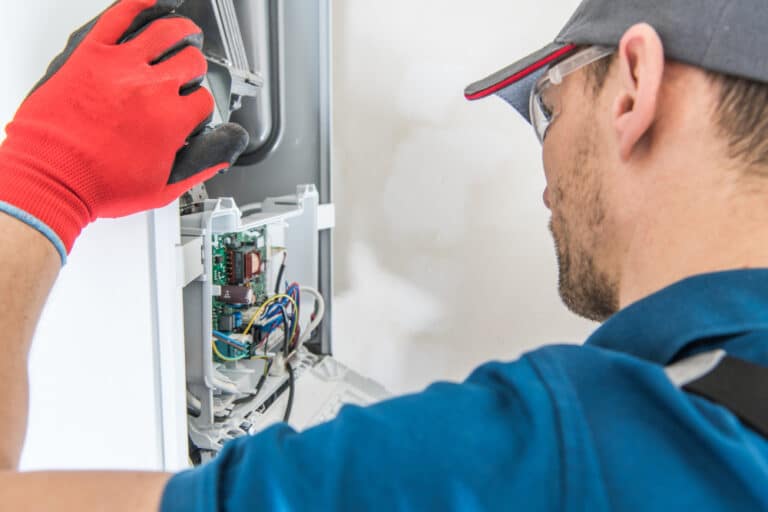 Installation Costs
Likely the largest single difference between furnaces and boilers is their installation cost. Frankly, boilers would likely be significantly more popular if they were more affordable – in several comfort or convenience areas, they hold some major advantages over furnaces.
However, this is not the case. The primary reason furnaces are so much more common than boilers is because they are way less expensive, usually around one-third to one-half the price of a boiler installation that provides similar heating capacity. The very cheapest boilers run $1,500 or more to buy and install, whereas you can find robust furnace options for as low as $500 in many cases. Oil furnaces are more expensive, but the vast majority of furnaces these days are gas, which offer far more affordable installations than any boiler on the market.
Heating Efficiency
From an efficiency standpoint, there isn't actually a ton of difference between furnaces and boilers. As long as you're installing a new model, both will attain and maintain at least 95% energy efficiency as long as they're properly maintained.
Now, boilers are less prone than furnaces to heat loss, which can make them more efficient. But for homeowners who are diligent about preventing heat loss, including themes like sealing ducts and installing quality windows, this difference will be negligible.
Standard Maintenance
Both furnaces and boilers will last roughly 15-20 years as long as they have proper maintenance, or even longer if maintenance is particularly attentive. Furnaces may require a bit more frequent service over the years, as they have more working parts that may break down, but boilers still need an annual inspection. Frankly, the largest difference here is that a furnace requires you to change its filters every one to three months – and if we're being honest, this isn't likely to be the single factor that sways you in one direction or the other.
For more on boilers versus furnaces, or to learn about any of our 24-hour plumbing services or related air solutions, speak to the staff at My Buddy the Plumber today. Join the My Buddy Club
Easy Maintenance & Exclusive Benefits
The My Buddy the Plumber's Club is our comprehensive maintenance membership program that will protect your home comfort systems! From an in-depth home plumbing inspection to thorough furnace and air conditioning tune-ups, the club does it all. Our team will ensure your HVAC, plumbing, and electrical systems are running safely and in top shape. Joining our club can also provide plenty of exclusive perks, such as:
Priority service
10% discount on repairs
No after-hours fees
Peace of mind
Matched manufacturer's warranty
Tank water heater flush
Drain cleaning
Electrical safety inspection