Why Main Sewer Line Inspection is Important for a Home Purchase
During any homebuying process where you've signed initial purchase contract documents and are having various inspections or other checks done, there are a number of important areas to consider. One that should not be glossed over for any prospective home is a dedicated inspection of the home's main sewer line.
At My Buddy the Plumber, we're happy to offer a number of sewer line cleaning and trenchless sewer line repair services, including those provided to new homebuyers following an inspection that's revealed some level of concern within this important area. Why is the main sewer line a vital part of any home's plumbing and drain system, and why should a sewer line inspection be a standard part of any home purchase you make? Here's a primer.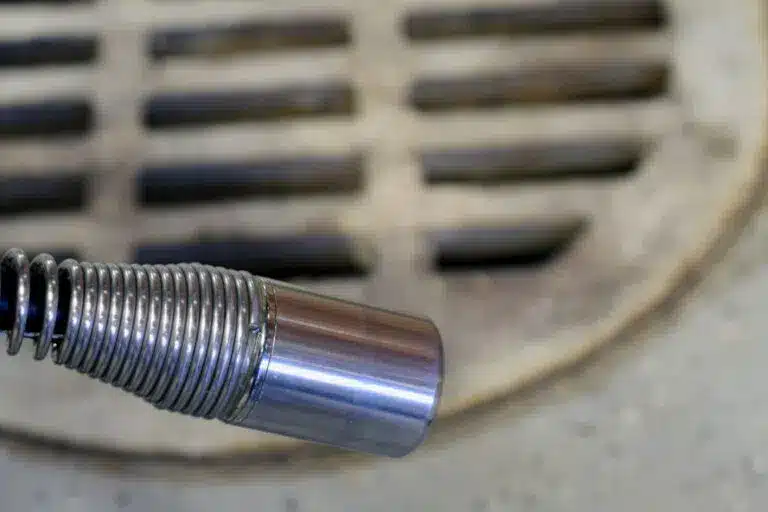 Why the Main Sewer Line is Important
The main sewer line of any home serves as both the primary "out" for the home's drainage system and the final destination of any water that comes through the home's drains. It serves as a collection point for numerous different drain lines in the home and is generally one of the most vital and complex parts of the drainage system.
If there's a problem with your main sewer line, it can lead to anything from serious drainage issues to damage within various elements of your home's foundation. In addition, certain main sewer line issues are some of the most costly and expansive to repair or replace, making it all the more important to know what you're dealing with.
Possible Main Sewer Line Issues
On top of the fact that the main sewer line carries out major tasks on a regular basis, it's also a component of home plumbing that often isn't inspected or cared for frequently enough. In many cases, including those where a home is being sold, this means that issues arise and worsen over time without any attention.
Some possible such issues that may crop up include:
Clogs: Whether due to buildups of non-approved materials that have been flushed down drains, mineral collections or any other cause, clogs in the main sewer line area can be a very serious and expensive concern.
Backed-up sewage: If you suddenly find that your drains and water system aren't working properly and it seems as though backed up sewers may be the cause, you could have an issue with your main drain line.
Tree root infiltration: A common cause of severe sewer line damage, tree root infiltration occurs when tree roots extend into the main sewer line area and begin to penetrate it. This can cause significant issues with regards to your home's safety, including concerns around the presence of toxic gases in your plumbing system.
And again, because many home sellers have gone years without inspecting or caring for their main sewer line, many such issues go unaddressed until a home inspection or other check brings them to light.
Standard Home Inspections May Not Cover This
For some, there's an assumption that any of the possible issues we just went over above would simply be identified during your standard home inspection, which is a more general look into numerous components around the home, including the plumbing system. While a standard, complete home inspection will highlight a number of important elements in this area, it doesn't go out of its way to look for major issues with the main sewer line, which means that it could identify some problems but also miss others.
In all honesty, this depends on the inspection company you hire and how much you pay. There are some inspectors who, for an additional fee, will go out of their way to inspect the main sewer line area, while others will only do so if you ask them to. For this reason, it can't hurt to prepare in advance for your home inspection by making sure you have a list of questions about any potential issues that could arise in this important area.
Ordering a Specific Sewer Line Inspection
In many cases, however, we strongly recommend going the extra mile and ordering a dedicated sewer line inspection. Since many of the most serious main sewer pipe concerns are only discovered once someone has actually started to use the home's drainage system, having an independent professional come out and check it out before you make your purchase is one of the best ways to protect yourself against potentially devastating problems.
In addition, when considering buying a home, it's important to remember that the burden of proof falls on you. This means that, if there is any concern about main sewer line damage or another issue with your home's plumbing system, the seller will not be required to have it repaired before selling it to you. Instead, they are under no obligation aside from disclosing known issues to you.
Knowing this, many prospective homebuyers will opt to have a sewer line inspection done on their own before finalizing an offer or committing to purchase. A comprehensive report from a professional inspector can help establish whether there are any issues around the main sewer line and allow you to make sure that these would be addressed as part of your purchase contract.
This area also highlights the importance of working with quality, reputable plumbing professionals. When an experienced, reputable plumber informs a seller that there are some issues with the main sewer line, this carries a lot of weight. This not only helps you identify issues that may need to be addressed, but also allows you to demand that they are fixed by the seller before closing the sale.
For more on why a main sewer line inspection is important for any home you're purchasing, or to learn about any of our plumbing or HVAC services, speak to the pros at My Buddy the Plumber today. Join the My Buddy Club
Easy Maintenance & Exclusive Benefits
The My Buddy the Plumber's Club is our comprehensive maintenance membership program that will protect your home comfort systems! From an in-depth home plumbing inspection to thorough furnace and air conditioning tune-ups, the club does it all. Our team will ensure your HVAC, plumbing, and electrical systems are running safely and in top shape. Joining our club can also provide plenty of exclusive perks, such as:
Priority service
10% discount on repairs
No after-hours fees
Peace of mind
Matched manufacturer's warranty
Tank water heater flush
Drain cleaning
Electrical safety inspection