Common Causes of Main Sewer Line Clogs
Most of us have dealt with a single clogged or blocked plumbing drain at some point in our lives – it can be a bit annoying, but usually can be remedied easily enough. If you've ever been in a situation where every drain in your home is backing up simultaneously, however, this is generally due to a main sewer line issue, and the solution here will often be a significantly larger ordeal.
At My Buddy the Plumber, we've helped numerous homeowners with sewer line cleaning and various forms of sewer repair when these issues have arisen. But how can you stop such concerns from arising in the first place? Much of this comes down to understanding the common causes of sewer line blockages, which we'll go over in today's blog.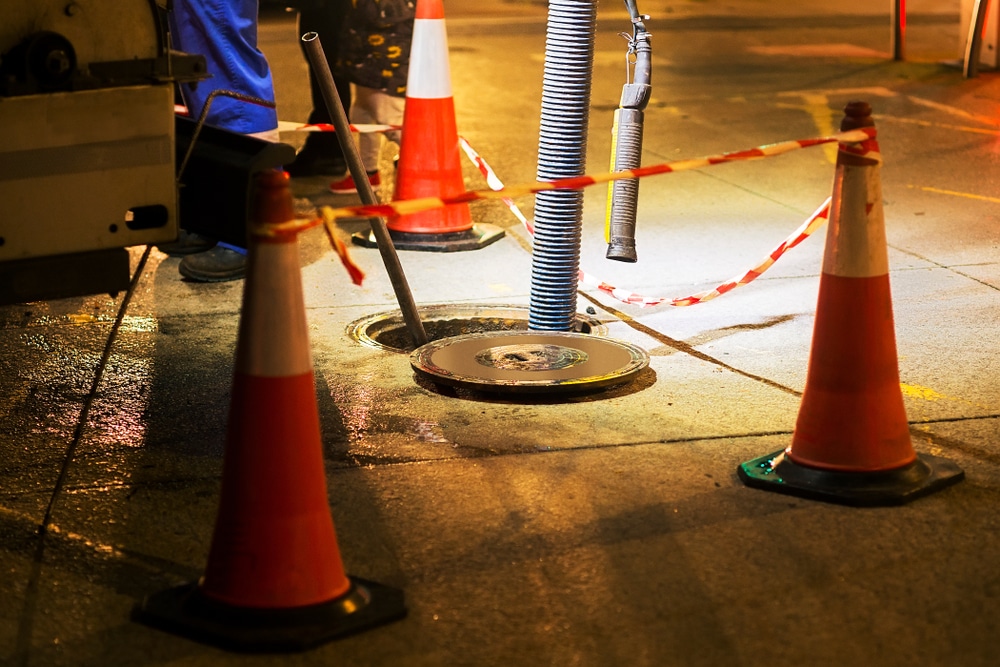 Toilets
For starters, the occupants of a given home can play a major role in the kinds of blockages that often appear in main sewer lines. The biggest culprit here is home occupants who flush non-approved items down the toilet, a category that really encompasses virtually anything but human waste and approved toilet paper.
This includes female sanitary products, wipes, cotton balls, hair and a variety of other items you might be flushing. Even many products labeled "flushable" are misleading, and will lead to a higher chance of clogs in your sewer.
Garbage Disposal
Down similar lines, the garbage disposal should not be used as a trash can. Grease, dinner leftovers and various kitchen products should never be put down the disposal – if such items are a risk to make their way into this area, purchase a kitchen sink strainer that will catch them before they make it there. If you're unsure about the kinds of things you can or can't put down the garbage disposal, contact our plumbers for some basic tips.
Tree Roots
Your main sewer line runs out into your yard, and if you have trees with deep roots in nearby areas, this can create a problem. These roots, always in search of water, may branch out toward your sewer line and even invade it, a process made easier if your line is cracked or damaged in any way. As roots infiltrate the sewer line, they will expand and further damage the pipes, eventually leading to a full blockage.
Other Sewer Line Damage
There are also other forms of sewer line damage that may take place over time, especially if your system is more than 20 years old. Lines may crack, sag, corrode or show other forms of wear-and-tear damage, allowing dirt and debris to enter that will lead to clogging and other potential concerns.
For more on the common causes of sewer line clogs, or to learn about any of our plumbing or HVAC services, speak to the staff at My Buddy the Plumber today. Join the My Buddy Club
Easy Maintenance & Exclusive Benefits
The My Buddy the Plumber's Club is our comprehensive maintenance membership program that will protect your home comfort systems! From an in-depth home plumbing inspection to thorough furnace and air conditioning tune-ups, the club does it all. Our team will ensure your HVAC, plumbing, and electrical systems are running safely and in top shape. Joining our club can also provide plenty of exclusive perks, such as:
Priority service
10% discount on repairs
No after-hours fees
Peace of mind
Matched manufacturer's warranty
Tank water heater flush
Drain cleaning
Electrical safety inspection