Should You Leave the Central Air on While You're Away?
Can you turn off the central air when you go on vacation?
You can, but you probably shouldn't.
If you let your interiors heat up drastically while you're gone, you might spend just as much to get your home cool again as you saved by turning the A/C off. How should you manage your home's central air conditioning this summer while you're on vacation?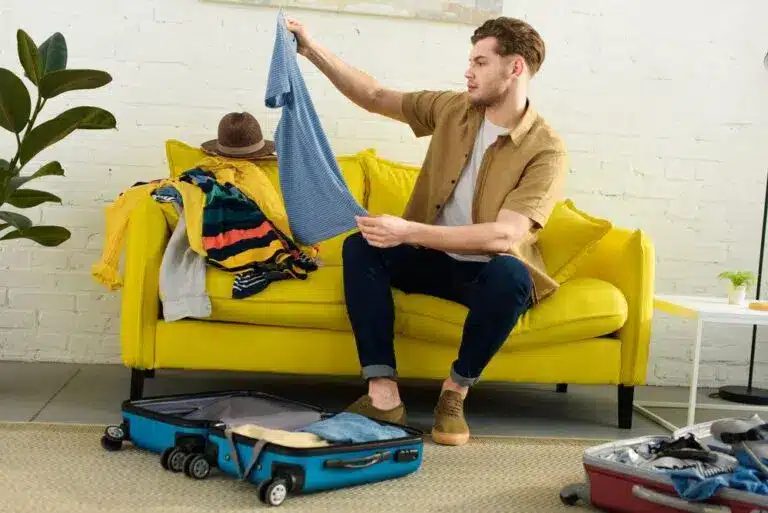 How Long Will You Be Gone?
The length of time you will be away is worth considering. If you're going out of town for multiple weeks or months versus only a weekend, the answer may be different for many reasons. If you're leaving for only a few days, you might be leaving pets behind. In this case, don't turn the A/C off, but set it to about four or five degrees higher than you normally keep it.
If you're leaving for a month, it's wasteful to cool an entire home the whole time you're gone. You might be better off turning it off or at least setting it to a higher temperature.
If Efficiency Is the Name of the Game
Are you are primarily concerned about saving money on cooling costs? Then consider investing in a programmable thermostat. This device could help you monitor cooling system usage while you're away, and it could help you cool the home before you return so there is no discomfort or waste of energy.
You could also hang solar shades or curtains to cover all windows while you're gone to reduce radiant heat absorption. Unplug all electronics, too.
Check the Weather
When you're leaving for a weekend, check the forecast. If it's going to be a cool 70 degrees all weekend, just turn off your system. You'll save money and it won't be as expensive to re-cool your home when you return.
Think About Your Pets
If you're leaving pets behind, never shut off your system entirely. This is dangerous to their health. If you normally keep your air conditioning at 73 degrees, you can safely turn it up to 78 degrees, but any higher and you increase their risk of heatstroke and dehydration.
Humidity Affects Other Areas of the Home
Don't forget that your central air conditioning system keeps you comfortable by reducing humidity levels. Humid air can warp furniture and cabinets. It can make your refrigerator work harder than normal too, potentially leading to a breakdown. It can negatively affect electronics.
Keep your central air conditioning operating at optimal levels with the help of My Buddy the Plumber Heating & Air. By replacing filters and cleaning parts, we ensure you aren't paying more than you should for cooling costs, whether you're home or away. Join the My Buddy Club
Easy Maintenance & Exclusive Benefits
The My Buddy the Plumber's Club is our comprehensive maintenance membership program that will protect your home comfort systems! From an in-depth home plumbing inspection to thorough furnace and air conditioning tune-ups, the club does it all. Our team will ensure your HVAC, plumbing, and electrical systems are running safely and in top shape. Joining our club can also provide plenty of exclusive perks, such as:
Priority service
10% discount on repairs
No after-hours fees
Peace of mind
Matched manufacturer's warranty
Tank water heater flush
Drain cleaning
Electrical safety inspection