6 Steps to Take Before You Turn Your Air Conditioning on This Summer
Your air conditioning is a vital part of your comfort once the weather turns warm. In fact, you may not be able to picture living without it!
Before you lower the thermostat to bring on the cool, remember that your central air needs some help to perform the best it can all summer long. Below are our top six suggestions on how to prepare your system for ideal operation throughout the hot, humid, summer months.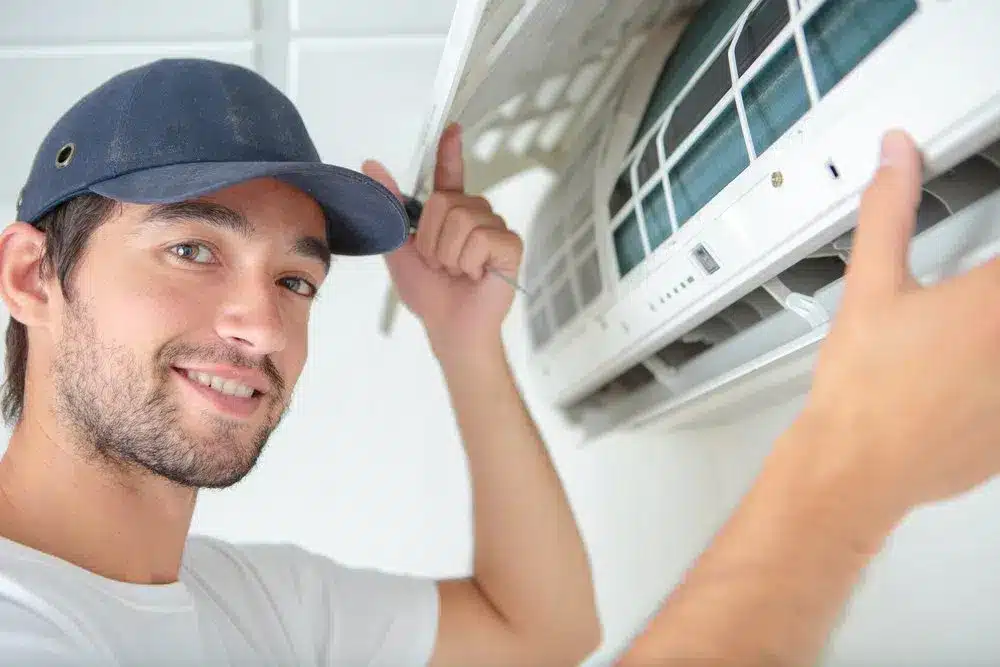 Trim Surrounding Vegetation
First things first — it's probably been awhile since you've touched the landscaping around your A/C system. If weeds are growing into it, clear out all vegetation within 18 inches of the unit. This will help you or a service technician view any potential problems, as well as help your air conditioning run better.
Change Your Filter
Next step: Change that dirty filter. When debris and dirt build up on an air conditioning filter, it interferes with efficiency and allows microbes to enter your home's vents. Change it before summer begins to give your system a fresh start.
Close the Basement Vents
One of the best ways to lower your cooling bills and help your system operate at maximum efficiency is to close your basement vents. After all, it's already cool below ground — do you really need extra air conditioning?
This will help most of the cool air to spread to the main and upper floors, where it's truly needed. When your system doesn't have to work as hard, it doesn't wear down as fast, saving you money now and in the long run.
Remove Vent Blockages
Now take a look at the rest of your output vents. Do you have any large pieces of furniture, toys or any other items blocking efficient airflow? Remove them and facilitate the easy spreading of cool air throughout your home!
Check Ductwork for Holes
In areas where ductwork is exposed, check it for wear and tear. This is one of the common causes of uneven or inefficient home cooling — worn, damaged ductwork. If your home isn't getting cool no matter how low you set the thermostat, you may want to call in a professional to look at the ductwork you can't easily see as well.
Schedule a Service Call
Most importantly, make sure your central air conditioning unit gets a tuneup before you put it to work this summer. A service technician will check for leaks, ensure all wiring is perfectly in place and test that all components are in good working order.
Avoid breakdowns in the heat of the summer and extend the life of your air conditioning — call My Buddy the Plumber today to set up a service appointment. Join the My Buddy Club
Easy Maintenance & Exclusive Benefits
The My Buddy the Plumber's Club is our comprehensive maintenance membership program that will protect your home comfort systems! From an in-depth home plumbing inspection to thorough furnace and air conditioning tune-ups, the club does it all. Our team will ensure your HVAC, plumbing, and electrical systems are running safely and in top shape. Joining our club can also provide plenty of exclusive perks, such as:
Priority service
10% discount on repairs
No after-hours fees
Peace of mind
Matched manufacturer's warranty
Tank water heater flush
Drain cleaning
Electrical safety inspection