Who Is Responsible for Sewer Line Repairs in Salt Lake County?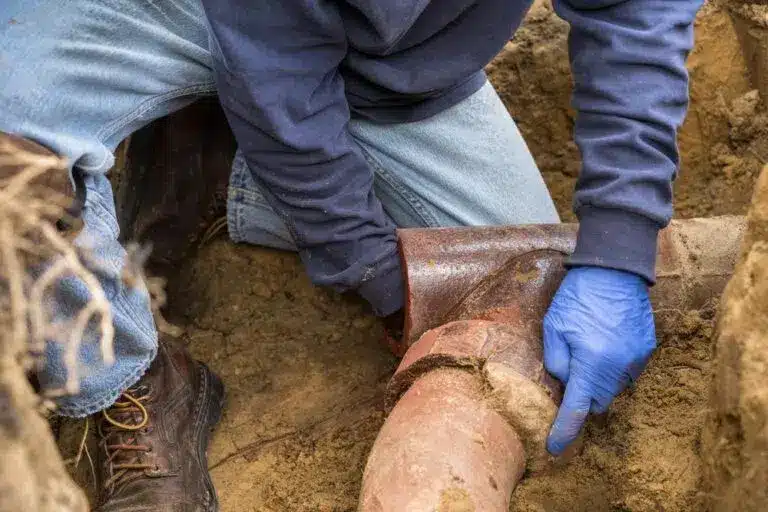 No homeowner wants to deal with a sewer line failure, and many think it's the city's responsibility to fix such problems. However, homeowners may be responsible when the sewer line is on their property. But what about when the sewer system is past the property line, or when there are problems with the sewer line going from the house to the street? When are Salt Lake County city professionals responsible for sewer line repairs?
There are several instances in which the city or municipality may be responsible for fixing a failed sewer line or other plumbing problem. Understanding when these circumstances apply to your situation can help you save on expensive repair costs.
When Does the City Take Care of Plumbing Problems?
Sewer line failures can bring expensive price tags, so, naturally, homeowners would rather the city take responsibility for such costs. However, it's more likely that you will be responsible for paying for any necessary sewer line repairs. The city is only responsible for damages caused to sewer pipes that begin at the main underground and are past your property boundaries.
Sewer Backups
In general, Salt Lake County is not responsible for sewer backups that occur in the home. Most of the time, sewer backups are caused by serious blockages in your pipes, which fall well within your property line. Even if tree roots from off your property have traveled underground to infiltrate your sewer lines, the city is not responsible for fixing any damages that may have been caused.
Upper & Lower Lateral Pipes
Lateral pipes are the parts of the sewer system that connect your home wastewater to the main sewer line in the street. There are two main types of lateral pipes: upper laterals and lower laterals. Upper laterals are the parts of the residential sewer system running from your home to the property line. Property owners are typically responsible for any damages that occur within the upper lateral sewer line.
Lower laterals connect to the upper later lines, starting at your property line and ending at the main sewer line connection. Usually, property owners are also responsible for any damages that happen within the lower lateral connection.
Sewer Lines
The lower lateral line also connects to the main sewer line. This 12-inch drain pipe is the city's responsibility in most cases. Additionally, the city may be responsible for the removal of "fatbergs" — severe blockages to the city's sanitary system.
The takeaway: The city is responsible for any problems starting at the main underground sewer line, while homeowners are responsible for plumbing repairs needed for any pipes running to the main line.
Signs of Sewer Issues & Backups
It's critical to act quickly when a sewer line issue occurs so you can avoid catastrophic damage to other plumbing system components. The following are just some of the biggest signs of sewer line damage to watch out for:
Unusually slow drainage across multiple fixtures
Foul, sewage odors around the property
Standing water in the yard despite dry weather
Bubbling or gurgling noises in pipes and drains
Will Insurance Cover Sewer Damage?
Whether or not your insurance covers sewer damage depends on several factors. First, your insurance company will need to consider the cause of the damage. If the sewer line is damaged by normal wear and tear, repair costs may not be covered under insurance. In most cases, insurance will only cover sewer line repairs if they are caused by:
Faulty workmanship
Accidents
Acts of vandalism
Video Camera Pipe Inspections for Sewer Line Maintenance
Because most plumbing problems are the homeowner's responsibility, it's important to ensure your systems are well-maintained so you can avoid expensive repair costs. One of the best forms of preventative maintenance for your sewer lines is scheduling a routine video camera pipe inspection. Identifying sewer line problems early is the key to avoiding catastrophic damage. A video camera pipe inspection can help you pinpoint any problems before they escalate.
Whether you're experiencing constant sewer backup issues or are simply erring on the side of caution, My Buddy the Plumber, Electric, Heating & Air can help. We offer the video camera pipe inspection and sewer line repair solutions that Salt Lake County residents trust.
When you need sewer line services, call My Buddy the Plumber at (801) 381-4471 to schedule an appointment today! Join the My Buddy Club
Easy Maintenance & Exclusive Benefits
The My Buddy the Plumber's Club is our comprehensive maintenance membership program that will protect your home comfort systems! From an in-depth home plumbing inspection to thorough furnace and air conditioning tune-ups, the club does it all. Our team will ensure your HVAC, plumbing, and electrical systems are running safely and in top shape. Joining our club can also provide plenty of exclusive perks, such as:
Priority service
10% discount on repairs
No after-hours fees
Peace of mind
Matched manufacturer's warranty
Tank water heater flush
Drain cleaning
Electrical safety inspection