Potential Culprits in Underperforming Hot Water Heaters
Water heaters are known to be some of the most finnicky fixtures within a given plumbing and HVAC system in the home, and one of their more common issues is a lack of quality hot water. No one wants to deal with a shower that suddenly turns from warm to freezing cold, and this is a water heater issue that may be caused by a few different culprits.
At My Buddy the Plumber, we offer a variety of water heater repair and water heater replacement services for anytime you're having issues. We've seen every possible cause of low hot water supply in homes, and we'll identify your issue and get straight to work helping remedy it in a cost-effective way. Here are some of the most common culprits we identify when addressing these concerns.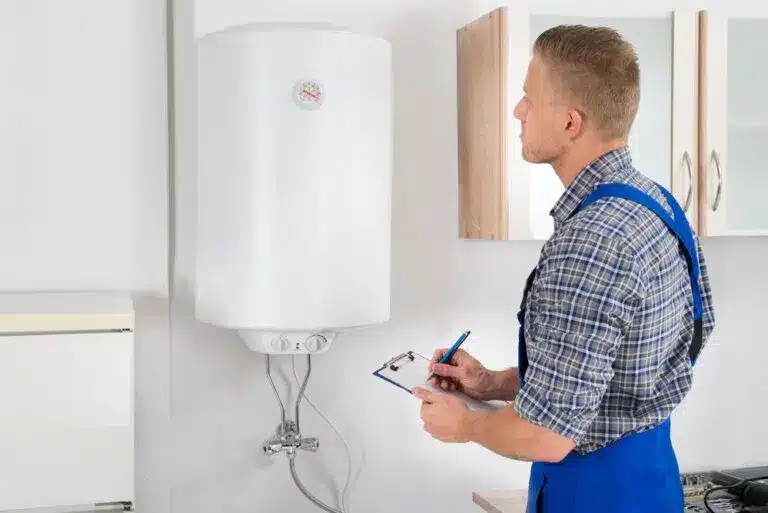 Wrong Heater Size
In many cases, the issue actually goes back all the way to installation: Your water heater itself might be too small for the home it's serving. Whenever we're installing a new water heater in a home, we take detailed steps to ensure it has the capacity to supply the entire home with hot water at all times, even if multiple fixtures are being used at once – sadly, though, not all plumbers take the same care.
If you're considering a new water heater, one great option that eliminates any capacity concerns is the tankless model. This format provides hot water on-demand rather than using a tank to hold it, meaning you'll never run out.
Too Great a Demand
In other cases, even for water heaters that are the proper size, the demand from in the home may be too large at certain times. This often happens in homes that have recently upgraded to a new water appliance that uses higher amounts of water, such as a laundry machine or a dishwasher.
Sediment Buildup
For those who still utilize a tank format water heater, sediment may build up in this tank over a period of years if the proper maintenance isn't done. This sediment can even build to levels where it takes the place of water in the tank, plus prevents the water from hitting the heating source near the bottom that provides it with the heat you need. Regular service and upkeep will eliminate this concern, however.
Water Heater Thermostat
Finally, the thermostat attached to your water heater might not be set to the proper level. This thermostat should always be set to at least 120 degrees Fahrenheit, and can go as high as 140 degrees in some cases.
For more on potential causes of low hot water quantity in your hot water heater, or to learn about any of our plumbing or HVAC services, speak to the staff at My Buddy the Plumber today. Join the My Buddy Club
Easy Maintenance & Exclusive Benefits
The My Buddy the Plumber's Club is our comprehensive maintenance membership program that will protect your home comfort systems! From an in-depth home plumbing inspection to thorough furnace and air conditioning tune-ups, the club does it all. Our team will ensure your HVAC, plumbing, and electrical systems are running safely and in top shape. Joining our club can also provide plenty of exclusive perks, such as:
Priority service
10% discount on repairs
No after-hours fees
Peace of mind
Matched manufacturer's warranty
Tank water heater flush
Drain cleaning
Electrical safety inspection