Risks Associated With Indoor Space Heaters, Part 1
With winter quickly on the way, homeowners around Utah are looking to ensure their home and HVAC system are prepared for upcoming cold weather. Some homeowners might be considering the use of several space heater options, a broad term for indoor heaters that are separate from your furnace and central heating system.
At My Buddy the Plumber, we're here to generally advise against the use of such devices in favor of quality furnace repair and upkeep efforts. Indoor space heaters can lead to issues ranging from increased costs all the way to major fire and health risks in some cases, and they simply aren't necessary if your home's HVAC system is installed and maintained properly. This two-part blog will look at several types of indoor heaters and the issues that come with them, plus some alternatives if you're struggling to achieve the proper heating levels in your home.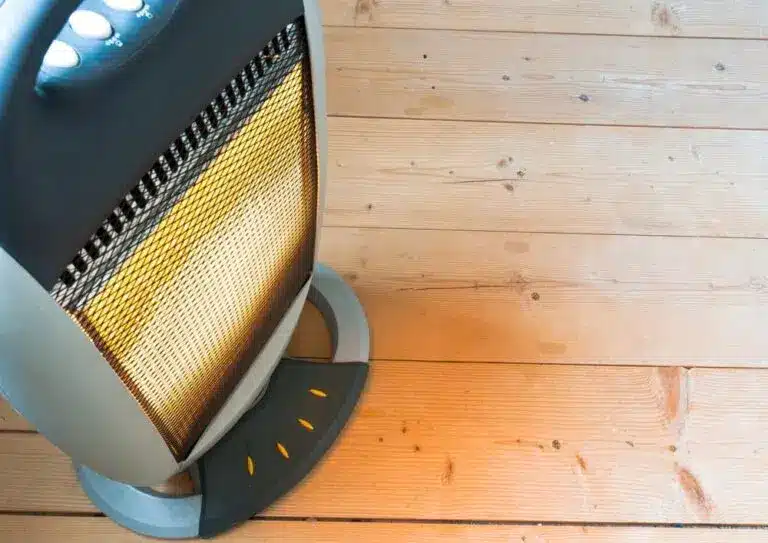 Fuel-Burners
For those looking to heat large areas, fuel-burning options are often used, including fireboxes and similar items. While these can be very effective in heating, they raise costs based on the fact that you have to pay for the fuel – this is an expense that can add up quickly if you're heating spaces for a long period of time.
In addition, a big potential negative of these systems is the carbon monoxide they emit. This gas, which is dangerous to humans in large enough amounts and can even be lethal in worst-case scenarios, presents a risk that simply isn't worth it in nearly any case.
Convective Heaters
Convective heaters may appear to be slightly better options at first glance. They don't cause carbon monoxide emissions and can heat a room relatively evenly, though they do take a while to start heating.
The issue: These items can create some pretty significant dust concerns. They move air around the room at a high rate, and those with allergies or dust issues should stay far away from these options. If you're not in this group, these are admittedly some of the better space heater choices out there if you absolutely must have one.
Radiative Heaters
Radiative heaters can be very effective as well, but they pose significant risks in terms of temperature and fire risks. They heat to an extremely high temperature, one that is not safe to the touch and is a major risk for any home with children or pets around. In addition, they pose a major fire risk if placed near flammable objects. While they're technically decent options if you can avoid all these risks, once again, they're usually just not worth the trouble in comparison to just maintaining a good central heating system.
For more on the issues with indoor space heating systems, or to learn about any of our HVAC or plumbing services, speak to the staff at My Buddy the Plumber today. Join the My Buddy Club
Easy Maintenance & Exclusive Benefits
The My Buddy the Plumber's Club is our comprehensive maintenance membership program that will protect your home comfort systems! From an in-depth home plumbing inspection to thorough furnace and air conditioning tune-ups, the club does it all. Our team will ensure your HVAC, plumbing, and electrical systems are running safely and in top shape. Joining our club can also provide plenty of exclusive perks, such as:
Priority service
10% discount on repairs
No after-hours fees
Peace of mind
Matched manufacturer's warranty
Tank water heater flush
Drain cleaning
Electrical safety inspection