Protecting Outdoor Air Conditioner Unit from Thieves
As unfortunate as it may be, the simple reality is that scrap metal theft from private property remains a big concern today – and perhaps the most common target here is outdoor air conditioner units. Generally made using materials like copper, aluminum and others that might be valuable to thieves, AC condensers may be targeted by these unscrupulous characters because of their ease of access.
At My Buddy the Plumber, our air conditioning installation services are comprehensive, including assisting you with securing the outdoor condenser so it's not a theft risk. Here are several areas you might consider here, from high-level security measures to simpler areas that protect you in case this incident ever takes place.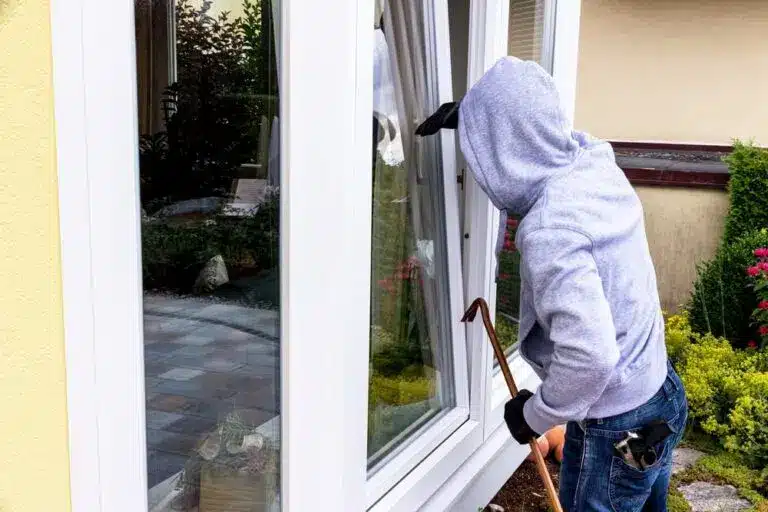 Locked Cage
If you want to be completely sure your AC unit is never stolen or even messed with by enthusiastic kids on the block, the best method is locking the unit in a sturdy cage. This is naturally one of the most expensive options – these cages will have a decent cost if they're truly strong enough to protect the unit.
One important tip if you go this route: Ensure the AC unit still has proper air flow given the cage placement. Most cages are designed not to mess with air flow, but if you choose a custom cage, just ensure it leaves enough space for the condenser to remove hot air from the area.
Home Security Sync
If you already have a home security system set up, especially if it's been installed in the last few years using modern technology, you'll usually be able to sync it up with your air conditioner directly. This may require purchase of one or two mostly affordable products, which monitor air flow and send the system an alert if there's any interruption. If the AC unit is stolen while you sleep, for instance, police can be alerted without you lifting a finger.
Location and Visibility
A simpler area to consider here: The location and visibility of your AC condenser. For starters, are there any convenient hiding spots or cover areas thieves could use to disguise themselves, such as shrubs or large furniture? If so, consider moving these or cutting them back.
In addition, consider motion-sensor-activated lighting for the area of your yard where the condenser sits. Lights that turn on for movement can go a long way to deterring thieves, who know they're far more visible.
Etching Tactics
Finally, take some time to etch your name and the unit serial number onto the metal, in a partially hidden location if possible. If the unit does happen to be stolen despite your other security measures, you can report the markings to police and at least have some small chance of recovering the unit.
For more on protecting your air conditioning unit from thieves, or to learn about any of our AC installation or HVAC and plumbing services, speak to the staff at My Buddy the Plumber today. Join the My Buddy Club
Easy Maintenance & Exclusive Benefits
The My Buddy the Plumber's Club is our comprehensive maintenance membership program that will protect your home comfort systems! From an in-depth home plumbing inspection to thorough furnace and air conditioning tune-ups, the club does it all. Our team will ensure your HVAC, plumbing, and electrical systems are running safely and in top shape. Joining our club can also provide plenty of exclusive perks, such as:
Priority service
10% discount on repairs
No after-hours fees
Peace of mind
Matched manufacturer's warranty
Tank water heater flush
Drain cleaning
Electrical safety inspection