Plumbing Pipe Materials: Plastic Options to Consider
At My Buddy the Plumber, our plumber services are varied and versatile. From simpler jobs like drain cleaning or basic water heater repair up to major needs like trenchless sewer line repair or other significant jobs, we're here to help with any plumbing need – and also to provide basic expertise and advice to our clients on the day-to-day management of their home plumbing system and its various components.
One area of simple education we often pass on to clients, especially if any pipe-related issues have arisen that we're repairing or remedying for you: The different kinds of plumbing pipes commonly found in homes today or in previous generations. There are a few such types that are used in different plumbing areas, and also a couple that are less-often used today because they have been surpassed by newer and more efficient types. This two-part blog series will go over all the different plumbing pipe materials you might find in your home, plus the qualities of each.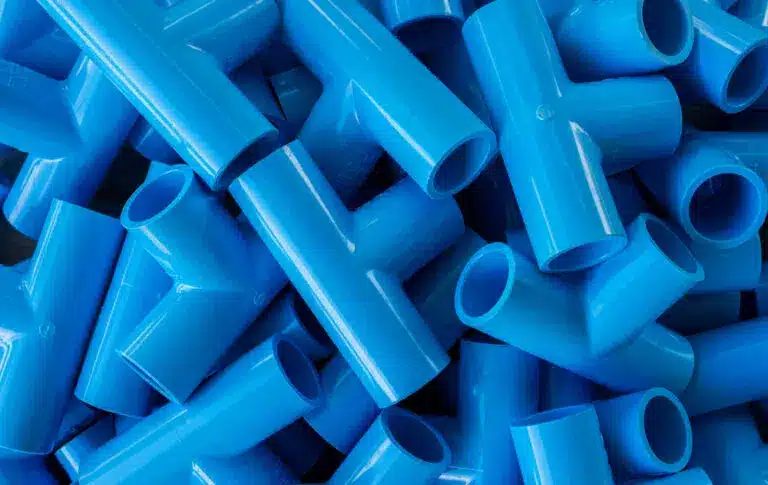 PEX
An abbreviation for polyethylene piping or cross-linked polyethylene, PEX pipe is one of the most common types found in new homes today. It's purely a water supply pipe, rigid enough to hold up to any level of typical water pressure but also with enough flexibility and ductility to be installed within walls, ceilings, basements and other home areas.
PEX pipe can curve up to 90 degrees, a major feature for water supply lines. It's also relatively inexpensive and easy to cut, plus can easily be connected to existing copper pipes. There may be certain leak concerns that arrive in PEX piping with specific push-fit plumbing fixtures, however, and PEX pipe cannot be recycled like some other plastic types can.
PVC
PVC is another plastic type, short for polyvinyl chloride. Unlike PEX, however, this pipe format is generally used only for drain or vent lines rather than water supply.
This is because while PVC pipe is light and inexpensive just like PEX, it cannot be unjoined and is not as flexible for water supply lines. It does glue together with solvents, but these glued areas may leak in some cases. However, PVC is still much easier to work with than steel or copper for drain and vent lines, and is usually the first choice here today for new homes.
ABS
Another vent and drain line pipe format is ABS, or acrylonitrile butadiene styrene. This is a similar material to PVC pipe, but is softer and darker while also providing greater strength. It's ideal for underground use and cold temperature use. However, there are certain building codes that don't allow for ABS pipes, and it's also poor at certain high temperatures, so it may not be used in these settings.
For more on the different pipe materials available for plumbing systems, or to learn about any of our plumbers or plumbing solutions, speak to the staff at My Buddy the Plumber today. Join the My Buddy Club
Easy Maintenance & Exclusive Benefits
The My Buddy the Plumber's Club is our comprehensive maintenance membership program that will protect your home comfort systems! From an in-depth home plumbing inspection to thorough furnace and air conditioning tune-ups, the club does it all. Our team will ensure your HVAC, plumbing, and electrical systems are running safely and in top shape. Joining our club can also provide plenty of exclusive perks, such as:
Priority service
10% discount on repairs
No after-hours fees
Peace of mind
Matched manufacturer's warranty
Tank water heater flush
Drain cleaning
Electrical safety inspection