Outdoor Hose Bibb Inspections and Upkeep
There are a few home plumbing or water components that will require some attention when moving from the Utah winter into the warmer part of the year, and one of these is the outdoor hose bibb. Outdoor water areas like these require some special care in a place like Utah, where freezing winter temperatures can lead to major issues if the right steps aren't taken — and when spring rolls back around, you may also have to take a few basic steps to ensure your hose bibs are in good shape.
At My Buddy the Plumber, we're happy to assist clients with a huge range of seasonal plumbing or HVAC needs, from basic inspections to areas like water heater repair and numerous others. What is a hose bibb, why is it important, and what needs to be done during this initial spring period to ensure it's in good shape and ready to carry out its duties for the upcoming warm season? Here's a basic primer.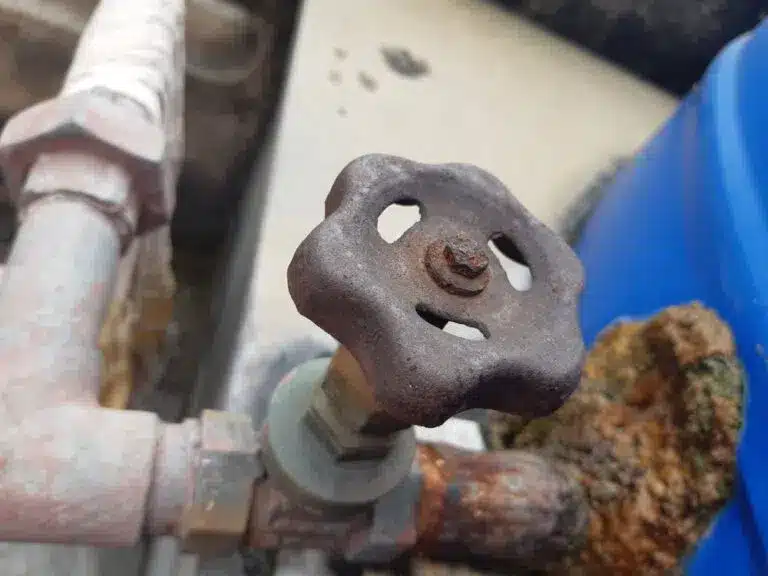 Hose Bibb Basics
For those new to this area, a hose bibb is a garden hose tap or spigot that is attached to your home's water system. This is the fixture you use to connect your garden hose to when watering plants, cleaning the car, or performing any other outdoor tasks that require a steady stream of water.
The hose bibb is important because it allows easy access to water without having to go into the home, and it's also a convenient spot to attach a hose for draining purposes. This is why it's so important to make sure this fixture is in proper working condition before summer arrives and you start using it more regularly — if there are any leaks or other issues, they'll only become exacerbated by the increased demand.
Risks of Hose Bibb Problems
During the winter period we're just coming out of now, hose bibbs are at risk in a few basic ways. The most common of these is freezing temperatures, which can cause the water pipes leading to and from the bibb itself to freeze up and crack. This is a major problem that can cause extensive damage and lead to costly repairs, so it's important to take steps to prevent it if at all possible.
Another issue that can occur is corrosion, which is more likely to be a problem with older fixtures. This can cause a range of problems from decreased water pressure to full-blown leaks, none of which are ideal going into the summer months.
For these reasons, checking your hose bibbs once the winter period is over is very important, whether you do it in early spring or just a bit later. Our next several sections will go over some basic tips for doing so, plus how to handle any issues that may have arisen over the cold season.
Check for Home Leaks
For many homeowners, a good first step here is to check the interior area near the hose bibb for any signs of leaks. These may be small at first, but they can worsen quickly and cause extensive damage if left unchecked. Look for dampness, water stains, or any other indications that something isn't right.
If you do find a leak, the best course of action is to call a professional as soon as possible. My Buddy the Plumber is always happy to help in cases like this, and our team can quickly diagnose the problem and provide an effective solution that will prevent any future issues.
Exterior Checks
Now, not all leaks or related concerns with your hose bibb will show signs on the interior of your home. Just because you don't find a leak on the inside of this area doesn't necessarily mean you're in the clear — at least not just yet.
You also have to check the hose bibb area itself. Here are some simple tips for going about this process:
Place your thumb over the spigot of the hose bibb, or perhaps using your whole hand if you have small fingers.
Turn on your water with your hand or thumb still over the spigot.
If you're able to hold the water in easily with your hand or thumb, this is a sign that pressure is not high enough — and the most common reason for this is a leak in the hose bibb itself. If you notice this problem, call a professional as soon as possible to have it fixed.
If, however, you feel significant pressure and are unable to hold the water in, this is a sign that your hose bibb is doing fine and there's no leak or other significant damage taking place.
Handling Leaks or Other Concerns
If you do find a leak, or if other significant visible damage is present on the hose bibb, you'll need to take care of it as soon as possible. This usually involves shutting off the water to the hose bibb and then repairing or replacing the fixture as needed.
In some cases, a simple fix may be all that's required — like tightening a connection or replacing a washer. In others, however, a more extensive repair or replacement will be necessary, and may require assistance from a professional.
If you're not comfortable tackling the repair yourself, don't worry — My Buddy the Plumber is always here to help. We have a team of experienced professionals who can take care of any repairs or replacements quickly and efficiently, so you can get back to enjoying your summertime activities worry-free.
For more on this, or to learn about any of our plumbing services or HVAC solutions, speak to the team at My Buddy the Plumber today. Join the My Buddy Club
Easy Maintenance & Exclusive Benefits
The My Buddy the Plumber's Club is our comprehensive maintenance membership program that will protect your home comfort systems! From an in-depth home plumbing inspection to thorough furnace and air conditioning tune-ups, the club does it all. Our team will ensure your HVAC, plumbing, and electrical systems are running safely and in top shape. Joining our club can also provide plenty of exclusive perks, such as:
Priority service
10% discount on repairs
No after-hours fees
Peace of mind
Matched manufacturer's warranty
Tank water heater flush
Drain cleaning
Electrical safety inspection