Mark These Tasks Off Your Fall Plumbing Checklist
It's time to get out your fall plumbing checklist, whether you're ready for it our not.
Changing leaves and cooler weather only means one thing: autumn is on its way. The new season can have a big effect on your house, especially if you don't prepare for it.
While during the day, the temperatures stay pleasant with cool refreshing breezes; at night they often drop below freezing. This and many other factors can wreck havoc with your pipes.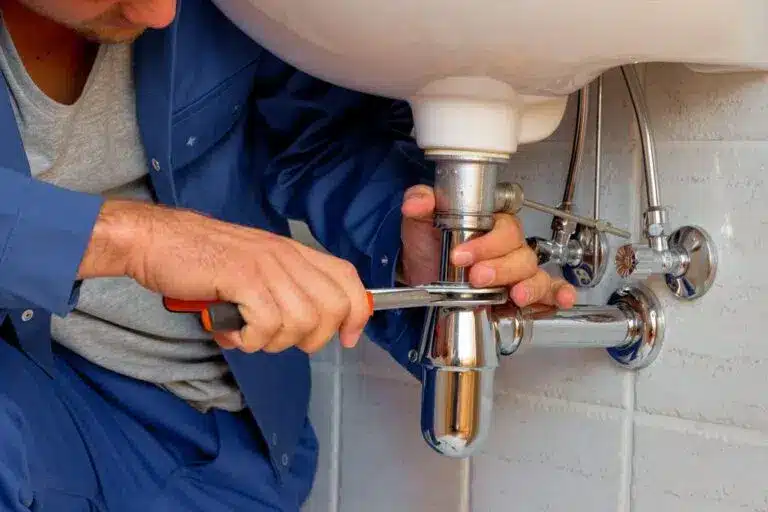 Instead of paying a pricey repair cost, follow these steps to get your fall plumbing in order.
1.Check Out the Water Heater
Before the weather gets really cold, you'll want to make sure your water heater is functioning at an optimal level. This means cleaning out any residual buildup of minerals and sediment that found it's way inside.
Our team is happy to help prepare your water heater for the winter. It's a quick visit that will leave you feeling confident and content with warm water the whole season.
Many people, at this point also like to adjust the temperature of the water heater for the changing season. We can help you with that as well.
2.Look At All Faucets, Outside and Inside
Even the smallest leak can cause extensive damage if it freezes and breaks open the pipe.
When water freezes it has immense strength. We've seen metal, plastic and rubber pipes break from a leak. Before the weather gets too cold, take a walk around the outside and inside of your house to see if any faucets are leaking.
3.Check Your Drains
While you are looking at faucets, you should also be checking your drains. A simple test to see how long it takes the water to spiral down will help you know if there is a clog forming.
It's important to take care of the clogs well in advance of the changing season.
4.Examine Your Water Pressure
When you go to the doctor, how many times do they check your blood pressure? Most offices will test it at every visit. That's because they know if your blood pressure is off, it's hard for the entire body system to work.
Checking the water pressure in your house is important for the same reason. This test can be done fairly quickly with a cheap pressure gauge at your local hardware store.
Low pressure, under 50 psi, or high pressure, above 75 psi, could indicate a problem with your pipes that will only get worse as the temperature changes.
Let Us Handle Your Fall Plumbing Checklist
Life is sometimes busy enough without having to worry about a fall plumbing checklist as well. Let our team handle it for you! Call My Buddy the Plumber to schedule your fall maintenance and prevention appointment. Join the My Buddy Club
Easy Maintenance & Exclusive Benefits
The My Buddy the Plumber's Club is our comprehensive maintenance membership program that will protect your home comfort systems! From an in-depth home plumbing inspection to thorough furnace and air conditioning tune-ups, the club does it all. Our team will ensure your HVAC, plumbing, and electrical systems are running safely and in top shape. Joining our club can also provide plenty of exclusive perks, such as:
Priority service
10% discount on repairs
No after-hours fees
Peace of mind
Matched manufacturer's warranty
Tank water heater flush
Drain cleaning
Electrical safety inspection