How HVAC Professionals Help With New Equipment Purchases
For many go-getter, do-it-yourself home and building owners, the temptation when in need of new HVAC equipment or systems will be to simply purchase this yourself. Why waste time or cost dealing with a specific HVAC company when you can just handle the job on your own, right?
At My Buddy the Plumber, we're here to warn you that this can actually be a risky approach, even if you're plenty handy and know your way around the HVAC system. There are several risks associated with not involving trusted heating or air conditioning installation professionals like ours – let's go over some of these risks and how you avoid them by sourcing your equipment through a licensed HVAC contractor.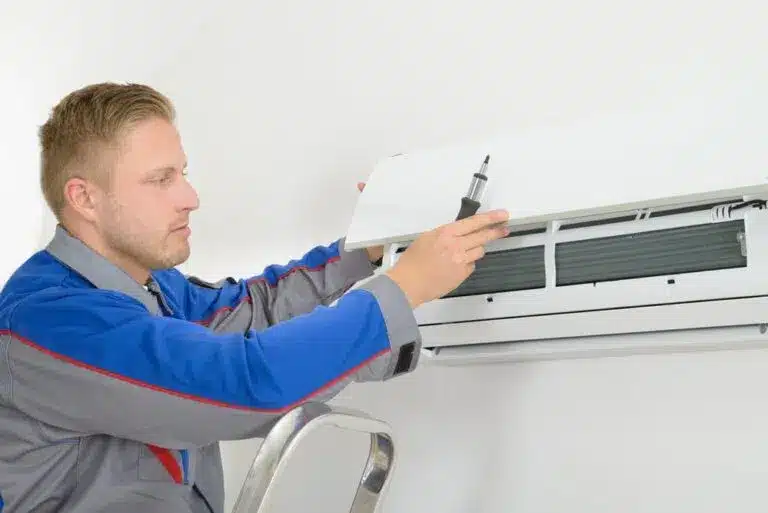 HVAC Companies and Installation
For starters, it's possible in many situations that you'll be out of luck when it comes to installation of your equipment if you don't purchase it through an HVAC contractor. Many such companies refuse to install equipment unless it was purchased through them, generally because there's no surefire way to guarantee the quality of the installation when the manufacturer or other equipment details are uncertain.
Voided Warranties
Down similar lines, many manufacturers place significant limitations on the warranties they offer for their materials. One such limitation often relates to how the equipment is installed – many warranties will instantly be voided if the equipment involved is not installed by a licensed contractor or distributor. Even if you're 100 percent sure you can perform the installation yourself with no issues, you often will not be covered for inevitable future issues that may spring up with the system.
Improper Equipment Selection
Another risk of going this process on your own is the potential for selecting the wrong equipment. When you go equipment hunting with one of our pros, we'll walk you through every detail that's important – heating and cooling space needs in your home, your budget, and several areas of expertise in terms of the kinds of manufacturers and pieces that will work best for you.
Without this expertise, you could easily purchase the wrong equipment and create a serious issue. HVAC equipment that's too large or small can have a major negative impact on home comfort, utility bills and repair frequency, plus can worsen your air quality significantly.
Delivery Damage Issues
Finally, working with a trusted HVAC company will ensure that your equipment is transported and delivered safely and expediently. HVAC equipment is large and often heavy, and you're responsible for any damage here if you're purchasing and transporting on your own – but if you use a company like ours, we'll take this stress and responsibility off of you.
For more on why it pays to involve HVAC professionals when purchasing new equipment, or to learn about any of our HVAC or plumbing services, speak to the staff at My Buddy the Plumber today. Join the My Buddy Club
Easy Maintenance & Exclusive Benefits
The My Buddy the Plumber's Club is our comprehensive maintenance membership program that will protect your home comfort systems! From an in-depth home plumbing inspection to thorough furnace and air conditioning tune-ups, the club does it all. Our team will ensure your HVAC, plumbing, and electrical systems are running safely and in top shape. Joining our club can also provide plenty of exclusive perks, such as:
Priority service
10% discount on repairs
No after-hours fees
Peace of mind
Matched manufacturer's warranty
Tank water heater flush
Drain cleaning
Electrical safety inspection