Hair Drain Clogs: General Prevention Methods
For many families sharing a home and some common areas like bathrooms, hair can be a bit of an annoyance. But when it comes to the plumbing system, hair can be more than just a bit frustrating – it can also be the primary cause of drain clogs in several plumbing areas, whether we're talking the shower drain, sink drain or other areas.
At My Buddy the Plumber, we're here to provide a wide range of drain cleaning services as part of our overall plumbing program, which also includes areas like sewer line repair, water heater replacement and numerous others. In addition, we regularly offer clients expertise on how to avoid drain clog risks, including hair and all the ways it might create problems for you. This two-part blog series will begin with some general tips we offer on preventing hair-related drain clogs to begin with, while part two will go over how to respond if you do experience such a clog.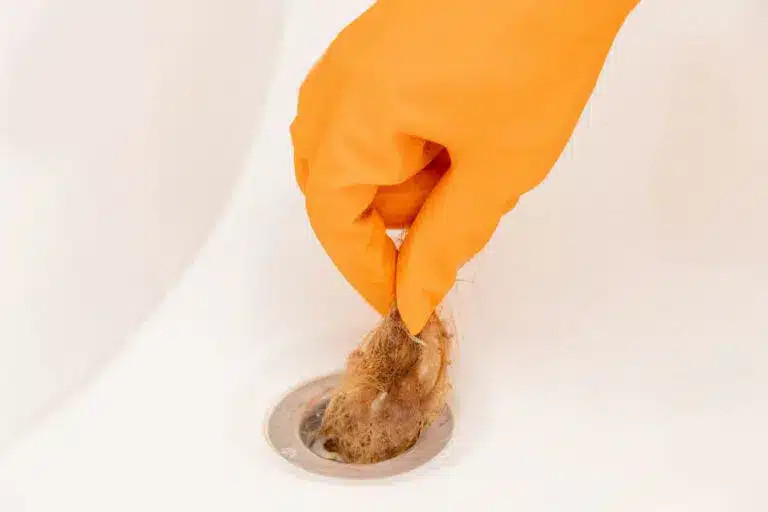 Basic Removal
The simplest way to avoid hair clogs in any of your drains? Simply remove hair before it goes down them. For many, especially those with longer hair or loose hair they know comes off easily while showering, this means simply brushing the hair before getting in the bath or shower – then disposing of the hair in the trash beforehand.
In other situations, this involves some basic cleanup after certain practices. For instance, if you shave over the sink in your bathroom, we strongly recommend placing a plastic bag or some other kind of stopper over the drain to prevent hair from going down it.
Drain Cover
For those who are particularly hairy, or even families who wash pets in the bathtub, you should consider actual drain cover products. These are simple screens or related items that you can buy at any hardware or even most grocery stores for an affordable price, and they can be placed in showers and tubs around your home. There are even drain screens designed specifically to go underneath the drain opening and trap hair, allowing you to remove it later and dispose of the hair elsewhere.
Drain Flushing
For families that are having repeated hair-related issues, one communal method here might be the drain-flush. This involves closing all your bathtub, shower and sink drains in the home at once, then filling each tub or sink with warm water. From here, you'll need someone standing next to each drain or toilet in the home – all simultaneously, open the drains and flush the water down them. If done correctly, this will often help flush out hair buildups without allowing them to stick to any parts of your drain system.
For more on how to prevent drain clogs in your home due to hair buildups, or to learn about any of our drain cleaning or other plumbing services, speak to the staff at My Buddy the Plumber today. Join the My Buddy Club
Easy Maintenance & Exclusive Benefits
The My Buddy the Plumber's Club is our comprehensive maintenance membership program that will protect your home comfort systems! From an in-depth home plumbing inspection to thorough furnace and air conditioning tune-ups, the club does it all. Our team will ensure your HVAC, plumbing, and electrical systems are running safely and in top shape. Joining our club can also provide plenty of exclusive perks, such as:
Priority service
10% discount on repairs
No after-hours fees
Peace of mind
Matched manufacturer's warranty
Tank water heater flush
Drain cleaning
Electrical safety inspection