Hair Drain Clogs: Dealing With Existing Blockages
In part one of this two-part blog series, we went over some basics on how to avoid hair-related clogs in various drains in your home's plumbing system. Whether in the shower, the sink or any other drain, hair can create significant clog and blockage risks – but the right basic steps will stop this from becoming a concern in your home.
At My Buddy the Plumber, we're happy to provide numerous drain cleaning services for clients dealing with these or other drain clog concerns, plus a wide range of other plumbing replacements, repairs and installations. Our solutions here involve not only assisting you with clearing clogs when they take place, but also with preventing them using some very simple techniques and approaches. Today's part two of our series will go over some basic DIY methods available to you if you have a minor hair clog taking place, things you can try yourself before calling our plumbers if the issue is more significant.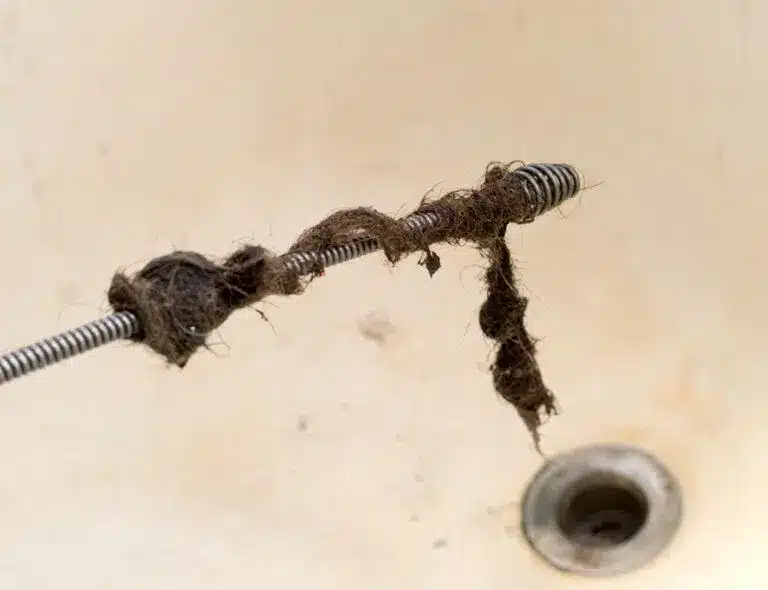 Drain Screen Removal
For those who have already taken our advice from part one of this series and installed simple drain screens in all their major drains, destroying a hair clog is as simple as paying attention and cleaning these screens out regularly. Anytime a significant amount of hair has built up, simply remove the screen and clean it out completely before placing it back in the drain.
For some, this is done after every shower or bath. In other cases, you might only need to do it once or twice a week.
Plunger Clearing
While you know your plunger best for its use in toilets, these are not the only areas where these items are valuable. They can be used to suck up debris, including hair, from a variety of different drain types. If you've noticed slow water flow or any other signs of a hair-related blockage, grab your plunger and place it securely over the drain in question, then use its suction properties to suck up the clog.
Natural Solutions
While some might reach for the chemicals when a hair clog takes place, we recommend against this. Harsh chemical cleaners may remove your clog, but they'll also often damage your drain in permanent ways that make the entire process nowhere near worth the benefit.
Instead, use natural methods available based on simple products in your home. One easy one here is simply pouring boiling water down the drain to loosen a clog; another is to use a mixture of baking soda and vinegar first, then follow it up with boiling water. Our plumbers will be happy to make additional recommendations here so you can avoid harmful chemicals.
For more on how to prevent and clear hair-related clogs in your plumbing system, or to learn about any of our drain cleaning, emergency plumbing or other services, speak to the staff at My Buddy the Plumber today. Join the My Buddy Club
Easy Maintenance & Exclusive Benefits
The My Buddy the Plumber's Club is our comprehensive maintenance membership program that will protect your home comfort systems! From an in-depth home plumbing inspection to thorough furnace and air conditioning tune-ups, the club does it all. Our team will ensure your HVAC, plumbing, and electrical systems are running safely and in top shape. Joining our club can also provide plenty of exclusive perks, such as:
Priority service
10% discount on repairs
No after-hours fees
Peace of mind
Matched manufacturer's warranty
Tank water heater flush
Drain cleaning
Electrical safety inspection