Don't Panic: 4 of the Most Common Furnace Problems
Furnace problems make Utah winters colder than they have to be. When your heat goes out or doesn't function like it should, you might be thinking the worst — you need a new furnace. While that might be the case, there are also many common furnace problems that could be causing your trouble.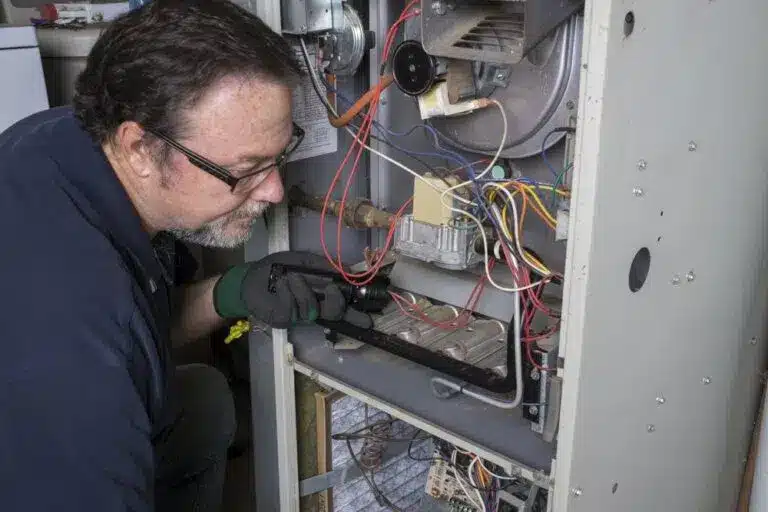 Below are four of the top furnace problems we see, along with tips on how to prevent these issues.
1. Clogged Filter
Clogged furnace filters are the cause of a range of issues. Regularly cleaning and replacing your furnace filter will drastically extend its life. On the other hand, forgetting to do it can be disastrous.
One of the common furnace problems that results from a clogged filter is reduced airflow. When the furnace has to work overtime to heat the home, you'll notice it doesn't get as warm as fast. The fan's limit switch could be damaged as well. There's a simple solution: Stock up on furnace filters and replace them once every few months, according to manufacturer recommendations.
2. Never Shuts Off
If your furnace never shuts off, you're probably tired of hearing the noise. The good news? There is a good chance this is a wiring issue that is likely repairable without replacement. It could be related to the limit switch or another mechanical problem.
You're probably seeing your heating bills rise due to this problem, so make sure you call our team right away for troubleshooting.
3. Shuts on and Off All the Time
Your furnace kicks on, but then shuts off 10 minutes later. Then it's on again. What is happening?
This is called short-cycling and it's a problem that has multiple possible causes. Your thermostat could be malfunctioning. A clogged filter could once again be the source of the issue. Regardless, a furnace that shuts on and off constantly will wear quickly and you'll gradually start seeing additional problems crop up.
4. The Thermostat Is Faulty
When the home isn't heating (or it's heating too much), you're not comfortable and you may be spending more than you have to on your monthly energy bill. The source of the problem could be your thermostat.
Your first step is to try changing the batteries, but if that doesn't solve the problem, your next move should be to call us. We can find out if the problem is mechanical, or we can try relocating the thermostat away from other heat sources that might be causing a misread.
You can trust My Buddy the Plumber for a proactive response when you have furnace problems. Call us today to schedule a service call! Join the My Buddy Club
Easy Maintenance & Exclusive Benefits
The My Buddy the Plumber's Club is our comprehensive maintenance membership program that will protect your home comfort systems! From an in-depth home plumbing inspection to thorough furnace and air conditioning tune-ups, the club does it all. Our team will ensure your HVAC, plumbing, and electrical systems are running safely and in top shape. Joining our club can also provide plenty of exclusive perks, such as:
Priority service
10% discount on repairs
No after-hours fees
Peace of mind
Matched manufacturer's warranty
Tank water heater flush
Drain cleaning
Electrical safety inspection