Common HVAC Efficiency Metrics to Understand
Whether you're looking to the upcoming spring and summer or the winter period we're still currently in, one constant theme across all seasons when it comes to HVAC needs is efficiency. Vital for everything from providing proper heating and cooling to keeping your energy bill at a reasonable level each month, HVAC efficiency is one of the single most important factors in any new equipment installation or repair service.
At My Buddy Heating and Air, we're happy to assist you with any questions or concerns you have about efficiency during any of our furnace installation or repair services, or air conditioning installation and repairs during the upcoming warm season. One major area to be aware of when it comes to HVAC efficiency is the various efficiency ratings you might find on heating or cooling equipment – today's blog will detail each of the major ratings you should have some basic knowledge of.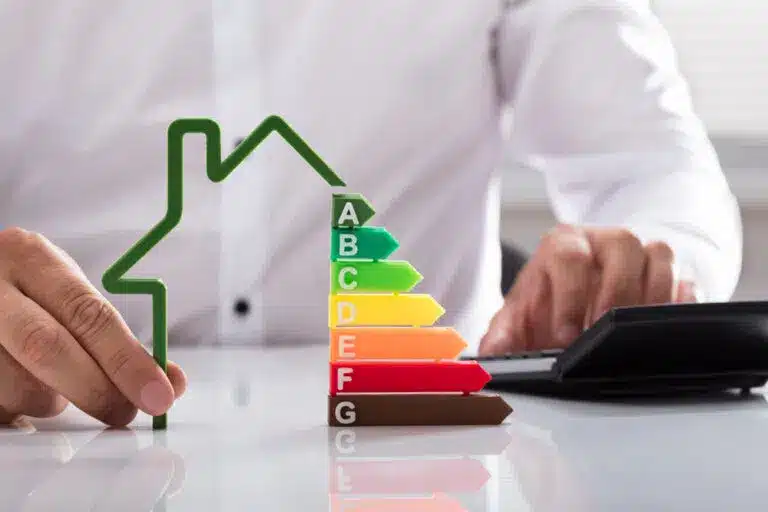 SEER Rating
When it comes to cooling needs, the most important metric to be aware of is SEER, or Seasonal Energy Efficiency Ratio. SEER rating measures the amount of cooling a given AC produces compared to the amount of electricity used, with a higher number meaning a more efficient model.
SEER ratings for standard air systems tend to range between 10.9 and 23, though this can vary for mini-split and ductless systems. SEER is calculated by dividing the total cooling output of a system through the entire cooling season by the total electric energy used during the same time span.
SEER Variants
There are two lesser-used variants of SEER some homeowners need to be aware of:
EER: Similar to SEER, but calculated using a single temperature rather than a range of temperatures averaged across the entire cooling season. EER ratings are usually used for smaller rooms or areas.
IEER: Short for Integrated Energy Efficiency Ratio, this metric is used for split systems that use multiple air handlers.
AFUE
Switching to the heating side, AFUE refers to annual fuel utilization efficiency for a given furnace or boiler heating system. Represented as a percentage, it refers to how much fuel your unit uses for heating compared to how much is wasted – a furnace with a 90% AFUE rating, then, uses 90% of its fuel for heating and wastes 10%. The higher the number, the more efficient the model.
HSPF
Finally, HSPF stands for Heating Seasonal Performance Factor, a metric used solely for heat pumps. HSPF ratings, which range up to 10, are calculated by dividing overall heat by overall electricity required, similar to SEER in some ways.
For more on the various efficiency ratings you might find on HVAC equipment you're considering installing or repairing, or to learn about any of our HVAC technician services, speak to the staff at My Buddy Heating and Air today. Join the My Buddy Club
Easy Maintenance & Exclusive Benefits
The My Buddy the Plumber's Club is our comprehensive maintenance membership program that will protect your home comfort systems! From an in-depth home plumbing inspection to thorough furnace and air conditioning tune-ups, the club does it all. Our team will ensure your HVAC, plumbing, and electrical systems are running safely and in top shape. Joining our club can also provide plenty of exclusive perks, such as:
Priority service
10% discount on repairs
No after-hours fees
Peace of mind
Matched manufacturer's warranty
Tank water heater flush
Drain cleaning
Electrical safety inspection