Common Causes of Damaged HVAC Ductwork
All homeowners want an efficient air conditioner system during the upcoming summer season, and one of the key factors here is your ductwork. Responsible for directing conditioned air to all the locations where it needs to be within your home, high-quality ductwork promotes energy efficiency and keeps your cooling costs low even during the hottest months by retaining 100% of your air with no leaks or other issues.
At My Buddy Heating and Air, we're proud to offer a wide range of air conditioning repair and replacement services, including comprehensive inspections that feature detailed attention to your ducts. Here's a primer on why ducts matter in your home, some installation or sizing-related issues that may cause damage, plus other forms of duct damage to avoid and keep an eye out for.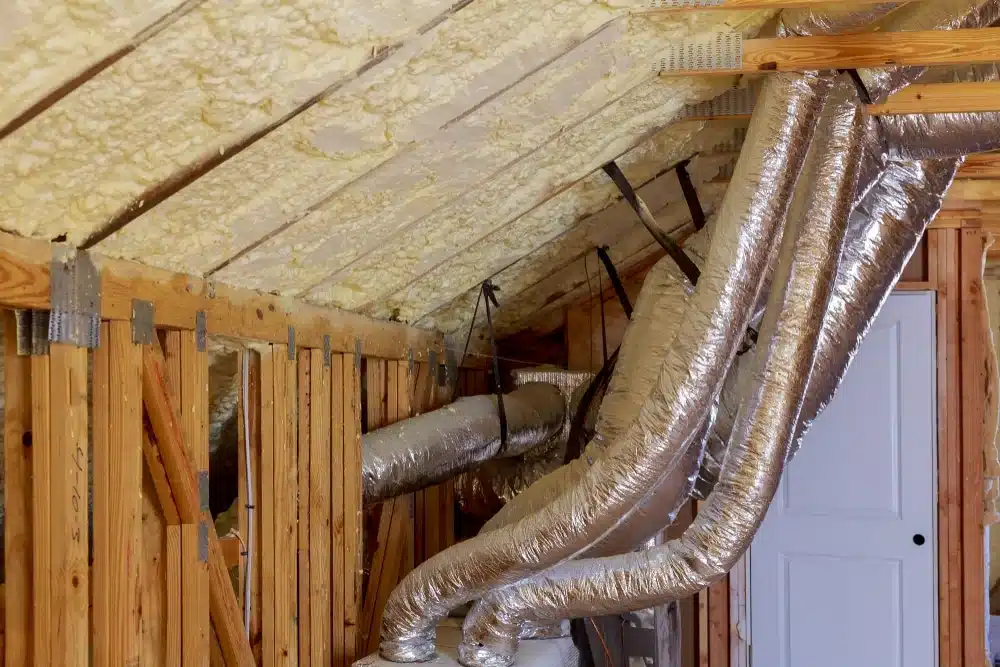 Installation and Ventilation Themes
The home's ventilation system is the foundation upon which HVAC components run. It connects the AC and other components to the outside, allowing for new air to enter the space while old air is recycled out and away using various spaces behind your walls, under your floors and in your attic.
In many situations, however, issues with ducts – which are one major part of the ventilation system – arise from the broad system as a whole being installed poorly. This is often due to improper sizing by a previous HVAC pro or company.
Results of Improper Sizing
When we refer to improper sizing, this is most commonly a situation where the ductwork is too large for the rest of the system. This will lead to a reduction in air flow as the ducts contain too much space, allowing some air to linger instead of moving at a proper pace through the ducts. You may notice uneven temperatures in certain rooms, particularly those that are far away from the AC unit.
Not only is this a negative for your comfort, it strains your air conditioner and raises your monthly energy bill. The system has to perform even more work just to achieve the same level of cooling. You'll also often have to replace various AC or HVAC components years earlier than you would have otherwise due to the additional strain they're taking on.
Other Duct Damage
Now, improper sizing or installation are not the only potential causes of duct damage. You may also experience leaks due to natural wear-and-tear or some kind of specific impact, for instance, and ducts that have not been cleaned for many years will clog up with dirt and debris and be limited in their efficiency. Other ducts may deal with insulation issues that lead to both temperature problems and increase leak risks.
For more on potential causes of duct damage, or to learn about any of the services our HVAC technicians will provide for you, speak to the staff at My Buddy Heating and Air today. Join the My Buddy Club
Easy Maintenance & Exclusive Benefits
The My Buddy the Plumber's Club is our comprehensive maintenance membership program that will protect your home comfort systems! From an in-depth home plumbing inspection to thorough furnace and air conditioning tune-ups, the club does it all. Our team will ensure your HVAC, plumbing, and electrical systems are running safely and in top shape. Joining our club can also provide plenty of exclusive perks, such as:
Priority service
10% discount on repairs
No after-hours fees
Peace of mind
Matched manufacturer's warranty
Tank water heater flush
Drain cleaning
Electrical safety inspection