Causes of Hot Water from Cold Water Pipes
As anyone who has used a standard faucet will know, these items come with basic hot and cold settings for your water. Some options have individual knobs for each temperature, while others have a single directional knob that slides one way or the other to determine the heat or coldness needed.
At My Buddy the Plumber, while it may sound overly basic, one of the most common plumbing calls we receive from clients includes some form of the following question: Why is the wrong temperature water coming out of my faucet? In particular, while there could be a few separate winter-related reasons why hot water is failing and only cold water will come out (issues with your water heater could also be involved), what might be the cause of hot water coming out when you turn on the cold water tap? There are a few possible factors at play here.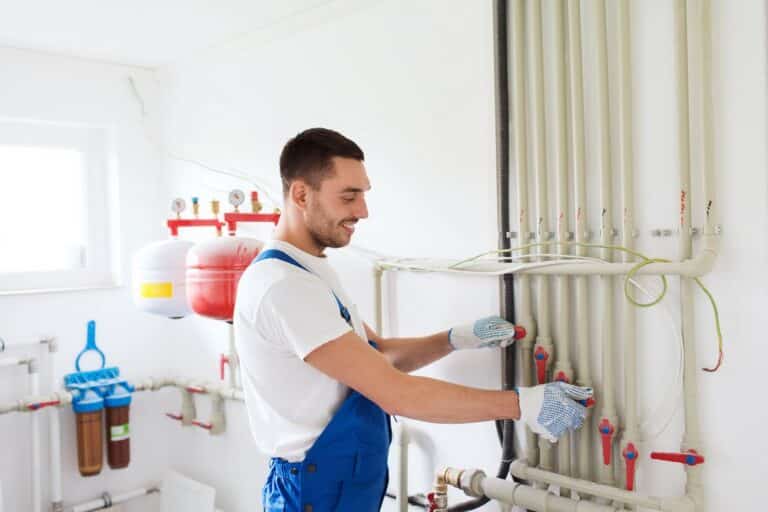 Pipe Proximity
Perhaps the most common individual cause of a cold water faucet that shoots out hot or warm water is the proximity of the two sets of pipes that supply this water to each side of the faucet. Faucets have both a hot-water and a cold-water pipe that feed into them, but these are sometimes installed parallel to each other.
When this is the case, the water temperature in one pipe can impact the temperature in the other. If hot water has recently been run in that faucet, it might continue running even from the cold tap because that pipe has been warmed. A similar effect may take place if your water heater is too close to your cold-water pipes – in this case, you may need to insulate these pipes to maintain their internal cool temperature.
Thermostat Issues
You might be wondering how the thermostat impacts the temperature of your water, and it may not in some cases. If you have an immersion heater for your faucet that is controlled by the thermostat, however, then issues with this item can directly impact the water coming out of your faucet. Broken or faulty thermostats tend to lead to water being overheated, eventually boiling over into the cold water tap and making it warmer than it should be.
Warm Ducts
Another proximity-related issue in this realm is when your ventilation ducts are too close to your cold-water pipes, a common occurrence in older homes. In these cases, warm ducts can heat up the cold-water pipe and make getting cool water tough. You may think this is more common in summer, but the opposite is actually true – vents are warmer in cool months, as they pump hot air throughout the home, and cooler during the summer as they pump conditioned air.
For more on solving issues of hot water coming from cold taps, or to learn about any of our plumbing or HVAC services, speak to the staff at My Buddy the Plumber today. Join the My Buddy Club
Easy Maintenance & Exclusive Benefits
The My Buddy the Plumber's Club is our comprehensive maintenance membership program that will protect your home comfort systems! From an in-depth home plumbing inspection to thorough furnace and air conditioning tune-ups, the club does it all. Our team will ensure your HVAC, plumbing, and electrical systems are running safely and in top shape. Joining our club can also provide plenty of exclusive perks, such as:
Priority service
10% discount on repairs
No after-hours fees
Peace of mind
Matched manufacturer's warranty
Tank water heater flush
Drain cleaning
Electrical safety inspection