Advanced Planning for Spring HVAC Maintenance
There are numerous areas of life where some advanced planning can bring about major benefits, and the HVAC world is a great example. While it's important to have a handle on your current heating or cooling needs based on the season, it's often valuable to keep an eye toward the upcoming season as well, and the areas you can look into to prepare your home for it.
At My Buddy the Plumber, we're always here to help savvy homeowners looking to get a head start on certain HVAC areas. Currently, we're right in a notable crux period between the cold winter and the upcoming spring and summer – we offer a variety of air conditioner repair, maintenance and installation services to help prepare your home. This blog will cover some general themes we recommend considering when it comes to advanced spring AC prep, including both DIY concepts and those where our team of HVAC pros will be happy to help.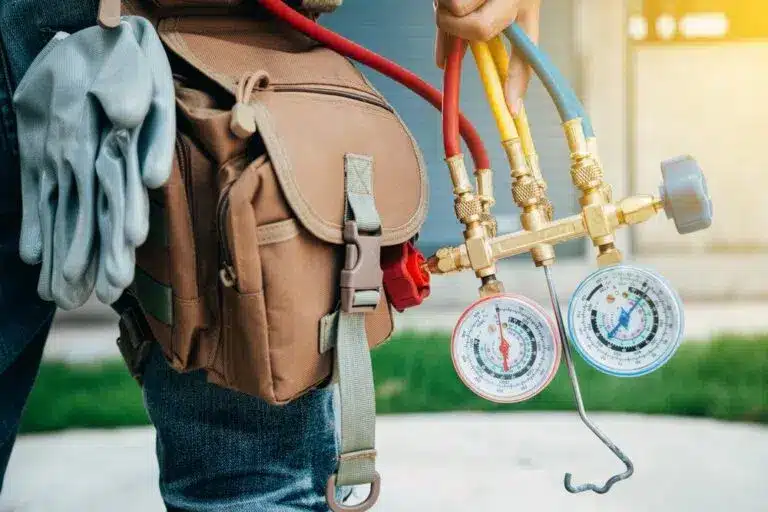 Schedule Inspections;
For starters, one of the quickest ways to get a handle on what's going on with your AC and other areas of spring HVAC need is to schedule an inspection with our experts. These are simple, affordable appointments where we take a detailed look at your entire system – the air conditioner unit itself plus connections, seals, ducts, vents, filters and all other relevant components. If any of these areas has minor issues taking place, we'll recommend simple fixes to bring you into the spring season with a system working optimally.
In addition, we'll offer basic cleaning and similar services, such as changing filters or checking for loose seals and other addressable issues.
Test it Out
If possible during the period between making your appointment and the actual appointment date, wait until the warm part of a given day and switch on the cooling element of your thermostat. Give it a few minutes to run a complete cycle, listening for strange noises like banging or knocking sounds.
In addition, keep an ear out for how long it takes the AC to cycle on and off, and whether there's any interruption here. Keep your nose open as well – if you smell any weird odors, this could be something to bring up to your HVAC pro during inspection. Finally, simply walk through rooms while the cycle is running and ensure you feel cool air flowing in each room.
Sealing and Insulation
Whether identified during your inspection or on your own at another time, any cracks, leaks or other openings that allow air to escape outside the home should be sealed. The harsh winter may have loosened a few seals or created a few small cracks, so this is a good time to take a look around doorways and windows to ensure your home doesn't lose the air your HVAC unit pumps in.
On top of this, ensure both the home and your AC components are properly insulated. This will increase your efficiency while lowering your HVAC costs.
For more on preparing your AC for spring in advance, or to learn about any of our plumbing or HVAC services, speak to the staff at My Buddy the Plumber in Salt Lake City today. Join the My Buddy Club
Easy Maintenance & Exclusive Benefits
The My Buddy the Plumber's Club is our comprehensive maintenance membership program that will protect your home comfort systems! From an in-depth home plumbing inspection to thorough furnace and air conditioning tune-ups, the club does it all. Our team will ensure your HVAC, plumbing, and electrical systems are running safely and in top shape. Joining our club can also provide plenty of exclusive perks, such as:
Priority service
10% discount on repairs
No after-hours fees
Peace of mind
Matched manufacturer's warranty
Tank water heater flush
Drain cleaning
Electrical safety inspection