6 Kitchen Plumbing Problems: When to Call a Pro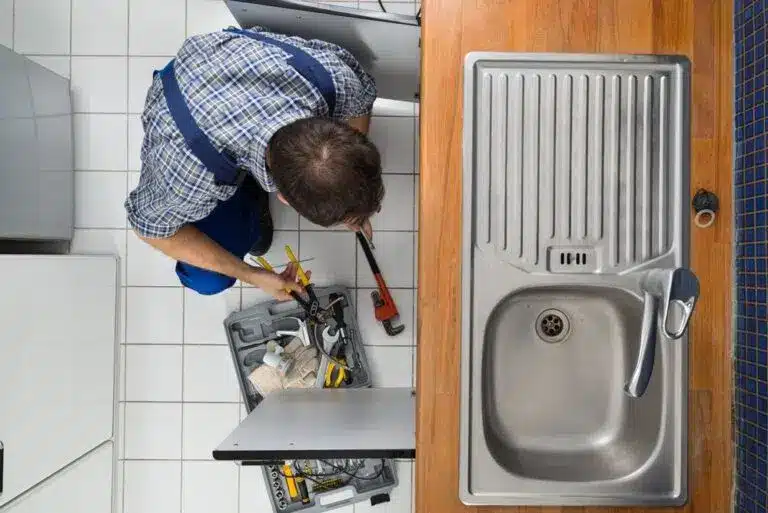 If your kitchen plumbing problems are becoming unmanageable, it's time to call a professional. Maybe you tried to fix some of the issues on your own, but it only led to a bigger mess. My Buddy the Plumber, Electric, Heating & Air is ready to respond to any plumbing emergency.
A Leaking Garbage Disposal
When your garbage disposal starts to leak, where the leak is coming from matters. If it's from the bottom, it means the internal seals are likely worn out and you'll probably need to replace the whole unit.
But if it's from the top, that usually signals a valve problem. A plumber can figure out if this is a fixable issue or if it's a better use of your money to replace it.
A Leaking Dishwasher
Your dishwasher is an integral part of your household operations. Without it, you're spending way too much time in front of the sink. If water is coming out of your dishwasher around the edges while it's operating, the culprit could be a degraded gasket seal.
If it's leaking out of the bottom, it could be a valve problem. Your local plumber can get to the bottom of it.
A Leaking Sink or Faucet
Whether due to pipe corrosion or a missing washer, sink leaks can happen both under the cabinet and above, from the faucet. You could spend hours trying to repair it with a DIY online video, or you could call us to get the job done quickly and cost-effectively! No wasted trips to the hardware store.
A DIY Job Gone Wrong
One of the most dangerous kitchen plumbing problems is when homeowners think they can move their plumbing on their own during a big renovation.
While it sounds like a great way to save money, that will only be the case if you do it correctly, and that's difficult without the right training. If you've messed up a DIY project, call us now before you have major water damage!
A Detached Fridge Water Line
Sometimes the line that leads to your fridge's water dispensary can come loose or sprout leaks, perhaps due to rodents eating away at it. If water is coming out of the bottom of your fridge, give us a call.
A Clogged Sink
Is there anything more frustrating than a kitchen sink that won't drain? It increases the time it takes your dishwasher to complete a cycle, and it's probably emitting a bad odor too. Don't use destructive drain-clearing chemicals — call us for a comprehensive, safe fix.
We can help with all these common kitchen plumbing problems and many more, from low water pressure to no hot water. Call My Buddy the Plumber, Electric, Heating & Air today when you need on-the-spot plumbing help! Join the My Buddy Club
Easy Maintenance & Exclusive Benefits
The My Buddy the Plumber's Club is our comprehensive maintenance membership program that will protect your home comfort systems! From an in-depth home plumbing inspection to thorough furnace and air conditioning tune-ups, the club does it all. Our team will ensure your HVAC, plumbing, and electrical systems are running safely and in top shape. Joining our club can also provide plenty of exclusive perks, such as:
Priority service
10% discount on repairs
No after-hours fees
Peace of mind
Matched manufacturer's warranty
Tank water heater flush
Drain cleaning
Electrical safety inspection