5 Reasons You Need a Spring HVAC Tuneup
An HVAC tuneup might not be a service you think about scheduling — until your air conditioning calls it quits when the summer is in full swing.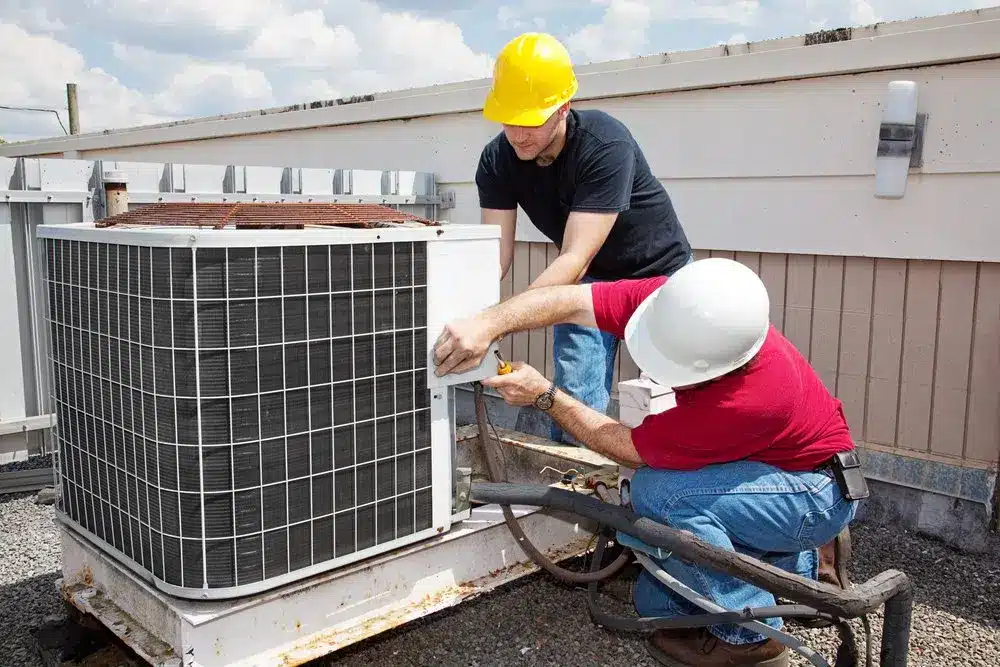 Many homeowners forget about preventive, regular service for major home systems, or simply don't make it a priority. What you don't realize is that this is similar to neglecting to change the oil in your car — it will cause problems. It's just a matter of when.
Below are five benefits you'll enjoy when you call My Buddy the Plumber to schedule a spring HVAC tuneup every year.
Improve Indoor Air Quality
The cleanliness of your HVAC system will dictate in part the quality of the air inside your home.
During an HVAC tuneup, your filter is changed and the unit's interior is cleaned. This will remove all microbiological growth that could be harmful to your health if inhaled. While it's not always the solution to an indoor air quality problem, cleaning your unit could resolve many of the symptoms associated with bad air quality, such as headaches, rashes and coughs.
Keep Utility Bills Under Control
When an HVAC system isn't operating at optimum performance, it won't conserve your resources. To achieve the highest energy-efficiency rating possible, you need to keep the system clean and functioning. It starts with changing the filters on your own every couple of months, but it doesn't end there. A tune-up can identify parts that might be wearing down and causing the unit to overexert itself, thereby eating up more energy.
If you notice your utility bills start to rise, it's time for an HVAC tuneup.
Increase Comfort Levels
Is one side of the house cooler than the other? Is the system just not getting your home as cool as you'd like it to be?
Don't pay for home cooling that's not delivering the result you want. Increase your comfort levels with a professional assessment and troubleshooting during your tuneup appointment.
Prevent Repairs
When the little things get fixed right away, the big issues stay away. That's the rule of thumb for most major home systems, your HVAC unit included. Whether it's an old capacitor that needs replacing or loose or frayed wiring that needs repair, your tune-up technician takes care of it.
Make Your System Last Longer
Overall, the goal of regular tune-ups is to extend the lifespan of your system. HVAC units should last 15 to 20 years, but when they don't, it's typically because they weren't serviced regularly.
Get the most for your money and schedule a $29 spring HVAC tuneup with My Buddy the Plumber. We'll make sure your home cooling system is ready to take on the heat. Join the My Buddy Club
Easy Maintenance & Exclusive Benefits
The My Buddy the Plumber's Club is our comprehensive maintenance membership program that will protect your home comfort systems! From an in-depth home plumbing inspection to thorough furnace and air conditioning tune-ups, the club does it all. Our team will ensure your HVAC, plumbing, and electrical systems are running safely and in top shape. Joining our club can also provide plenty of exclusive perks, such as:
Priority service
10% discount on repairs
No after-hours fees
Peace of mind
Matched manufacturer's warranty
Tank water heater flush
Drain cleaning
Electrical safety inspection