Trenchless Pipe Repair Beats Sewer Line Replacement
Trenchless pipe repair is how top-tier plumbers fix your broken sewer line without displacing a blade of grass on your costly landscape!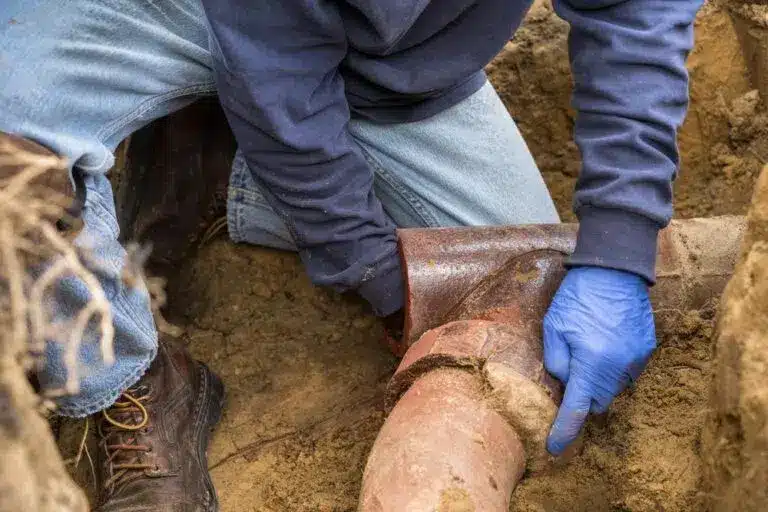 It's fast, it's efficient and it could save you thousands of dollars, depending on the location and length of your sewer line.
How Does It Work?
When there's something wrong with your sewer line, be it a crack or a clog, traditional repair methods involve digging up your yard to lift out the old pipe and replacing it with a new one. What a project! In fact, some digging might be necessary just to diagnose the problem.
With the trenchless system, experts use a video camera to look inside the pipe — no digging necessary. You find out immediately exactly where the problem is and how to fix it. The two main ways to execute this modern version of sewer line repair are pipe bursting and pipe lining.
Pipe bursting is fracturing the sewer line from the inside while it's replaced with a new pipe. Pipe lining is coating the sewer line with an epoxy that repairs all the damage.
It Saves You Time
One of the biggest advantages to this repair approach is the time you save. While traditional repair methods can take a week or more, the new and improved approach takes as little as one day. You don't have to excavate your yard, remove the old pipe and transport a new one. Far fewer steps are involved.
It Saves Your Landscaping
Think about all the blood, sweat and tears that went into creating your home's curb appeal! One sewer pipe problem could seriously derail your landscaping efforts. Trenchless repair only requires two small holes dug at the beginning and end of the pipe, which vastly minimizes landscaping damage.
It's Convenient
Major plumbing repairs like a sewer pipe replacement mean you are without working plumbing while the project is completed. It's a big inconvenience not to be able to flush toilets or take showers. With the speedy service of trenchless pipe repair, your home is back to normal quickly.
It's Cost-Effective
The cost of replacing a sewer line the traditional way gives many homeowners sticker shock. You have to pay for excavation. You have to get city permits. You have to avoid damaging utility lines, sidewalks and your neighbor's property. It's a headache. You can expect to pay up to $25,000, depending on where the pipe is located.
While the product cost of trenchless pipe repair is about the same, you end up paying less because less labor is involved and you don't have to spend money on restoring your landscaping. It's a cost-effective way to fix your sewer pipes.
Contact My Buddy the Plumber for a personalized quote on how much trenchless pipe repair will cost you. We are your local experts ready to answer all your questions about sewer line repair and replacement! Join the My Buddy Club
Easy Maintenance & Exclusive Benefits
The My Buddy the Plumber's Club is our comprehensive maintenance membership program that will protect your home comfort systems! From an in-depth home plumbing inspection to thorough furnace and air conditioning tune-ups, the club does it all. Our team will ensure your HVAC, plumbing, and electrical systems are running safely and in top shape. Joining our club can also provide plenty of exclusive perks, such as:
Priority service
10% discount on repairs
No after-hours fees
Peace of mind
Matched manufacturer's warranty
Tank water heater flush
Drain cleaning
Electrical safety inspection