Staying Warm in Winter Without a High Heating Bill, Part 1
Whether you're a homeowner or a business owner, one priority during the winter season is keeping your space warm and comfortable without breaking the bank. Everyone wants to stay warm and protected from the cold, but no one wants to pay a ridiculous amount to do it.
At My Buddy the Plumber in Salt Lake City, we make achieving both these items simple and easy through our various HVAC services, which include everything from furnace repairs and installations to smart thermostat products that help you gain more control than ever over your space's temperature. In this two-part blog, we'll go over some general tactics for keeping warm during the winter while also keeping your monthly heating bill within a reasonable range.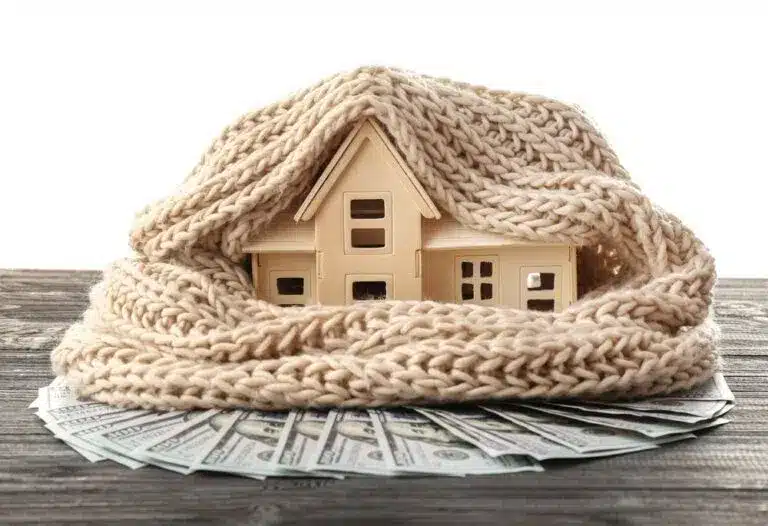 Maintenance and Upgrades
For starters, one of the single best ways to keep your system operating efficiently is to perform regular maintenance and upgrades in coordination with our HVAC professionals. Twice yearly maintenance for an HVAC system – once during fall before the winter hits, then once again during the spring transition – is what's recommended for all homes and commercial buildings, saving you money and hassle by identifying minor issues and correcting them before they become larger problems.
Even if you neglected this sort of thing back in the fall, it's not too late now. Call our team about an inspection and basic maintenance, particularly if you've noticed your system's efficiency dropping without any other explanation.
Entry Points
One big way to prevent a rising heating bill is to stop any heat loss, which generally takes place when you have air gaps in the structure's perimeter – and the most common locations for this are doors, windows and other openings. If your heating bill is rising and you aren't sure why, check all your openings for cracks or small gaps that may have formed, then look to fill them with caulking or another approved product.
Daily Hacks
Within day-to-day life, it's easy to find ways to limit your heating bill. Consider wearing clothing layers in comfortable situations, for instance – this will allow you to lower the thermostat temperature a bit. We also highly recommend capitalizing on the heat the sun provides naturally by keeping sun-facing window shades open whenever possible, then closing these at night to limit any cool temperatures entering.
Ductwork Concerns
One of the areas we'll hit during a routine inspection or maintenance appointment, but one you should have an eye on throughout the winter regardless, is your ductwork. Regular checks and cleaning in the ducts helps them remain clean and open for air to pass through, ensuring the furnace doesn't have to strain itself to provide adequate amounts of heat.
For more on how to stay warm in winter without a major heating bill, or to learn about any of our HVAC or plumbing services, speak to the staff at My Buddy the Plumber today. Join the My Buddy Club
Easy Maintenance & Exclusive Benefits
The My Buddy the Plumber's Club is our comprehensive maintenance membership program that will protect your home comfort systems! From an in-depth home plumbing inspection to thorough furnace and air conditioning tune-ups, the club does it all. Our team will ensure your HVAC, plumbing, and electrical systems are running safely and in top shape. Joining our club can also provide plenty of exclusive perks, such as:
Priority service
10% discount on repairs
No after-hours fees
Peace of mind
Matched manufacturer's warranty
Tank water heater flush
Drain cleaning
Electrical safety inspection