Remedying Uneven HVAC Heating Issues
With the cold Utah winter upon us, homeowners around the state will be relying on their HVAC systems to keep them warm and comfortable this season. One possible issue that may signal the HVAC system is experiencing problems: Uneven heating, where certain major hot or cold spots are frequent and don't have any immediate solutions available.
At My Buddy the Plumber, we're happy to help with a wide range of furnace repair and maintenance services, including assistance to clients in any situation where their HVAC system is not heating the home evenly during the winter. What are some of the methods you might be able to use to remedy this situation, either on your own or with the assistance of our trusty HVAC technicians? Here are several to consider to get rid of those annoying hot and cold spots and return your home to even heating this winter.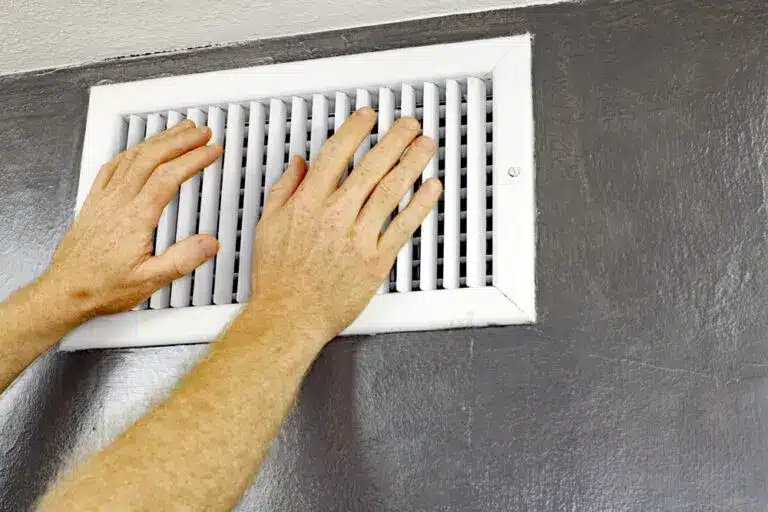 Fan from AUTO to ON
On your thermostat, there are typically two available settings for your HVAC fan: AUTO and ON. Most thermostats will usually sit at the AUTO setting, which only turns the fan on when the furnace is heating the home.
If you're experiencing uneven heating, however, looking into turning your fan to ON may help remedy the issue. While in the ON position, the fan will constantly circulate air around your home, helping to even out the temperature and eliminate any hot or cold spots. This is a simple solution that you can do yourself, without the assistance of a professional.
Now, it's important to monitor things here — you don't want to forget and leave your fan on all day and night, running up your energy bill! Try setting a timer to turn the fan off after a few hours, or if you're comfortable doing so, keep an eye on things and manually turn it off when you're not home.
Air Vent Considerations
Another highly common cause of uneven heating: Air vents within your home that have been blocked or obstructed in some way. This can be an easy fix, but it's important to take a look and figure out where the blockage is coming from before you start fixing it.
Is there furniture blocking a vent? Are the vents dirty or covered in dust? Once you've identified and cleaned the vents, you should see a noticeable difference in the evenness of your home's heating.
There also may be limited cases where partially closing certain vents will help improve airflow to certain areas. However, it's important to be careful while doing this, and possibly to reach out to your HVAC pros for tips — this is because too much closing of vents may not allow enough air to circulate and problems like backdrafting may develop. In some situations, these issues will actually worsen your uneven heating!
Duct Leak Checks and Remedies
In other cases, the uneven heating your home is experienced is being caused by leaks in the ductwork. This is especially common in older homes, where the ducts may not be as well sealed as they once were. The good news is that this is a problem which can often be easily remedied by our team of experienced professionals here at My Buddy the Plumber.
We'll do a check of your entire duct system to find any and all leaks, and then we'll provide you with a solution tailored to fixing the problem. This could mean anything from patching up small holes to re-sealing entire sections of ductwork. With our help, your home will be back to even heating in no time!
One important tip when it comes to ducts: If you've noticed a visible crack or leak in a part of your duct system you can reach on your own, do not attempt to patch it using duct tape. While the name makes it sound like it might be a good option, duct tape is not actually a permanent fix and the tape will eventually peel off or fall off. If you're experiencing leaks in your ducts, it's important to reach out to a professional for assistance.
Add Attic Insulation
Another common cause of uneven heating issues in your home is improper or nonexistent insulation in your attic, which serves a vital role in regulating the temperature of your home. A lack of attic insulation can cause your home to lose a lot of heat in the winter, resulting in uncomfortable temperatures and uneven heating.
Adding insulation is a job that can be done by most homeowners, and it's a solution that will provide long-term results. The best type of insulation to use is a thick blanket-style insulation which will cover your entire attic floor. This is a job that should be performed by two people.
Finally, if you do choose to handle this job yourself, it's highly recommended to use extreme caution while working in an area where open flames are present — such as an attic. Make sure you have a fire extinguisher on hand in case of an emergency, and always remember to keep your workspace well-ventilated.
Install a Zone System
For homes or buildings that experience uneven heating or cooling themes on a regular basis, investing in a zoned HVAC system may be the best solution. A zoned system is one in which different areas of your home are served by their own, individual HVAC unit.
This type of system is great for homes with oddly shaped rooms, or for buildings where different areas have drastically different temperature needs. For example, if you have a home office that you like to keep at a cool 68 degrees year-round, you'd want to set up your HVAC system so that it only cools this one room. With our expertise, we can help you identify the best type of zoning system for your home or building, and make sure it's installed correctly by professionals who know what they're doing.
For more on how to remedy uneven heating issues within your home this winter, or to learn about any of our HVAC or plumbing services, speak to the staff at My Buddy the Plumber today. Join the My Buddy Club
Easy Maintenance & Exclusive Benefits
The My Buddy the Plumber's Club is our comprehensive maintenance membership program that will protect your home comfort systems! From an in-depth home plumbing inspection to thorough furnace and air conditioning tune-ups, the club does it all. Our team will ensure your HVAC, plumbing, and electrical systems are running safely and in top shape. Joining our club can also provide plenty of exclusive perks, such as:
Priority service
10% discount on repairs
No after-hours fees
Peace of mind
Matched manufacturer's warranty
Tank water heater flush
Drain cleaning
Electrical safety inspection