Remedying Common HVAC Dust Concerns in the Home
Have you recently begun to notice unusual or bothersome quantities of dust in or around your home? This is sadly somewhat common in Utah's desert climate, which contains plenty of dust and debris capable of spreading through a given air or HVAC system.
At My Buddy Heating and Air, we're proud to offer a variety of services to assist with dust accumulation, whether we're talking AC maintenance and repairs, new air conditioner installation or even home humidifier services. What are some of the top potential causes of dust becoming a significant issue in your home, and how can you remedy these concerns? Here's a quick primer.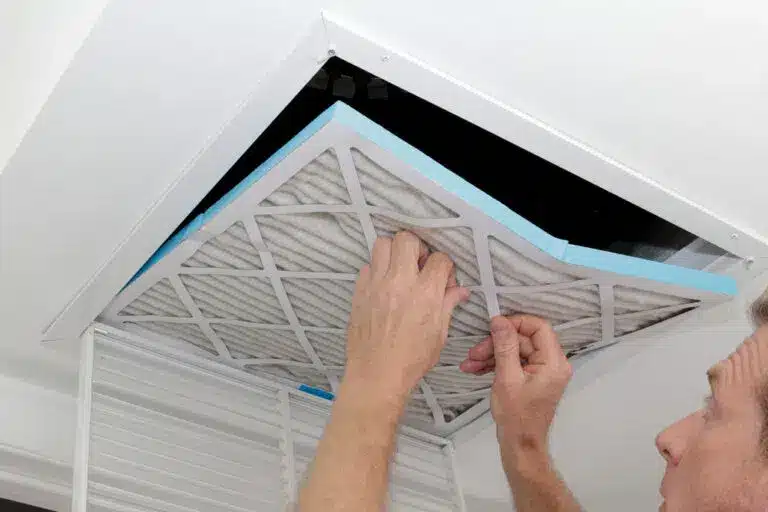 Air Filter Issues
The most common source of dust issues in the home, and the one you should check first if such issues have begun to arise, is a concern of some kind with your air filter. This filter is in place to trap not only dust, but also various other contaminants and debris formats, preventing them from flowing into your ducts and air supply.
If the filter becomes clogged due to lack of replacement or cleaning, however, it will not perform this job adequately. Not only will this cause dust to build up, it will also strain your HVAC system and raise your monthly utility costs in the process. Filters should be changed or cleaned at least as often as manufacturer recommendations suggest.
Air Duct Problems
If you've checked your filter and that isn't the problem, the next area to look is in your air ducts. Leaky or damaged air ducts not only raise your energy costs due to forcing the AC to pump in more air, they also allow dust or other debris, such as lint, to spread around to areas of breathable air.
While you may see air duct leaks in some cases, others may be hidden. Signs of them include rising energy bills, lint or dust buildup near vent registers, or hot and cold spots in various parts of the home.
Dirt and Vacuuming
Another top cause of dust in the home is dirt tracked in by individuals, which can be limited by rules like taking shoes off outside. Vacuuming also plays a role here, but you must be careful in this realm.
This is because vacuuming in the wrong ways can actually increase dust content, not decrease it. You must be using a vacuum with a HEPA-rated filter when vacuuming carpet – otherwise, research has shown your efforts might simply spread dust and allergens around more than if you had simply not vacuumed.
Sealing Cracks
Finally, dust may be sneaking into your home through cracks or gaps in your windows, doors or other entryways. Take a few minutes to inspect these areas if you're having dust issues, and seal any visible openings you can find.
For more on limiting dust concerns in your home, or to learn about any of our heating and air services, speak to the staff at My Buddy Heating and Air today. Join the My Buddy Club
Easy Maintenance & Exclusive Benefits
The My Buddy the Plumber's Club is our comprehensive maintenance membership program that will protect your home comfort systems! From an in-depth home plumbing inspection to thorough furnace and air conditioning tune-ups, the club does it all. Our team will ensure your HVAC, plumbing, and electrical systems are running safely and in top shape. Joining our club can also provide plenty of exclusive perks, such as:
Priority service
10% discount on repairs
No after-hours fees
Peace of mind
Matched manufacturer's warranty
Tank water heater flush
Drain cleaning
Electrical safety inspection