Preventing Dust Mite Allergies Within the Home
For those who suffer from allergies, one of the single most common trigger culprits out there is the dust mite. These microscopic pests, which feed on dead skins cells, cause allergic reactions in at least 10% of the human population, and a huge percentage of those who suffer from some allergy type will be triggered by them.
At My Buddy the Plumber, we're here to help you maintain your air quality and limit threats like dust mites. Through our various HVAC services, from home humidifiers to furnace repairs and numerous others, we'll help you control everything from your air's humidity level (a vital factor in dust mite prevention) to several other important areas. Here are some important areas to keep an eye on if dust mites have been a problem for you or someone in your home.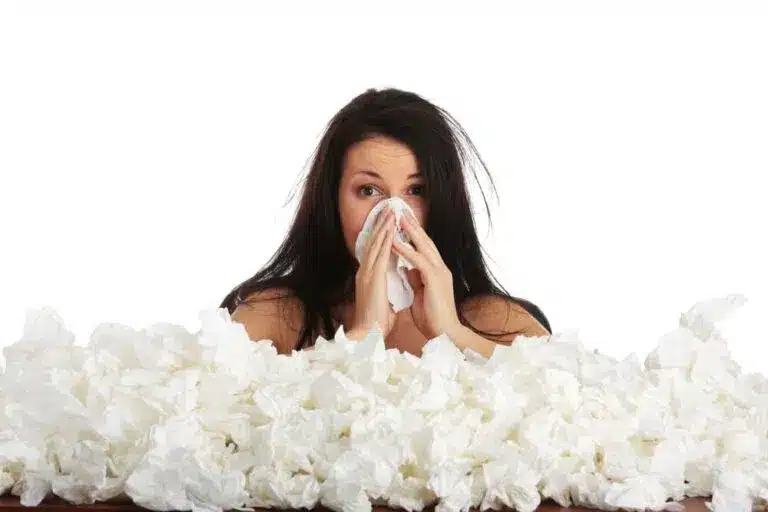 Humidity Control
The primary area to be aware of when it comes to dust mites is the humidity in your space. Dust mites are known to grow best at high humidity levels, generally between 75 and 80 percent in most cases. On the flip side, if the humidity is under 50 percent in a given space, dust mites cannot survive.
Based on the dryness of Utah, it's more common to find homes with humidifiers than dehumidifiers. If you have a humidifier, it's important to be cautious in its use and not exceed 50 percent humidity in most cases, especially if dust mites have been a problem in the past. If you accidentally let the levels get too high, consider opening windows for a bit to remove some of the humidity.
Proper Filters
Another vital area to keep an eye on is your HVAC filter. Certain cheap filter options only trap large particles, meaning they will not catch dust mites. If you're concerned this is the case, speak to our HVAC pros about the kind of filter you should purchase to trap dust mites and remove them from your air supply.
Cleaning Areas
There are several cleaning areas to look out for when it comes to dust mite prevention:
Beds: Use allergen-resistant covers for your mattress and pillows, plus wash your bedding at least once a week.
Ducts: Professional duct cleaning helps control allergens and other air quality areas, and should be done at least once every few years.
Vacuuming: If you have carpet, vacuum it regularly. If you have major allergies, consider wearing a mask to protect yourself while vacuuming.
Damp rag: Use a damp mop or rag when cleaning rather than a dry one – this removes allergens instead of just moving them to a new location.
Hardwood Flooring
If dust mites are a repeated issue in your home, you might consider replacing carpet areas with hardwood flooring. Dust mites breed in carpet, but will not do so on tile, wood or laminate.
For more on preventing and removing dust mites from your air, or to learn about any of our HVAC or plumbing services, speak to the staff at My Buddy the Plumber today. Join the My Buddy Club
Easy Maintenance & Exclusive Benefits
The My Buddy the Plumber's Club is our comprehensive maintenance membership program that will protect your home comfort systems! From an in-depth home plumbing inspection to thorough furnace and air conditioning tune-ups, the club does it all. Our team will ensure your HVAC, plumbing, and electrical systems are running safely and in top shape. Joining our club can also provide plenty of exclusive perks, such as:
Priority service
10% discount on repairs
No after-hours fees
Peace of mind
Matched manufacturer's warranty
Tank water heater flush
Drain cleaning
Electrical safety inspection