Items to Consider for DIY Plumbing Tool Kits, Part 2
In part one of this multi-part blog series, we went over some of the simple tools you'll want to begin by purchasing if you're building a DIY plumbing tool kit. There are many simple plumbing issues a handy homeowner can handle on their own, but the proper tools are vital here for ensuring both quality and safety during this process.
At My Buddy the Plumber, we're proud to assist with both sides of this fence. We happily provide expertise and recommendations for our clients as they manage certain minor DIY areas on their own, but we're also there in a flash if you require anything more significant, from water heater replacement to any other area of plumbing repair or installation you don't feel comfortable with performing. Here are a few additional tool types that should absolutely be present in your DIY plumbing tool kit as you build it.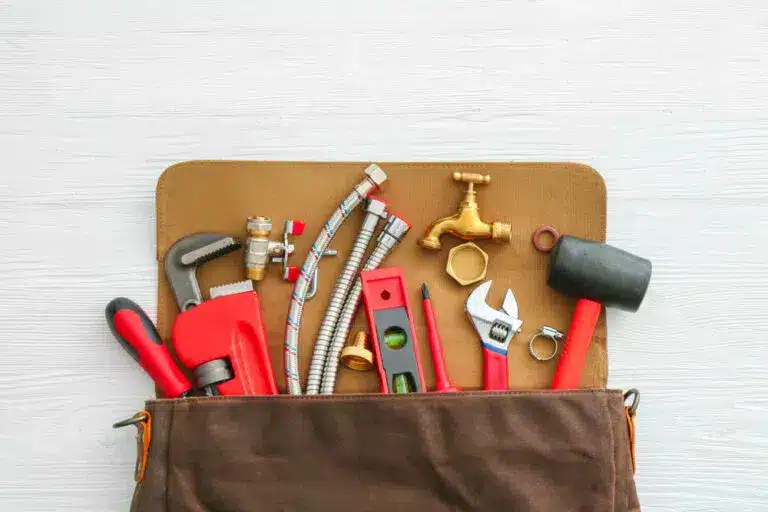 Sink Auger
We went over plungers in part one of this series, and a related item that holds significant value for sink drains is the sink auger. This is a rotating drum snake, essentially, one that is viable for removing tough clogs that show up in sink drains.
Also known as a hand auger in some cases, this item involves a long, flexible steel cable that runs down a given drain line. It's often the next step after a plunger hasn't done the trick, and DIY homeowners should be familiar with how they work and how to use them without creating damage – otherwise they should be calling our plumbers when such needs arise.
Wrenches
There are a few different wrench types to consider for your DIY plumbing tool kit:
Pipe wrench: Ideal for handling iron and steel pipes, using slightly softer metals to accomplish proper handling.
Basin wrench: A great wrench type for reaching tougher areas, complete with a long shaft and a swiveling jaw that can latch on from any angle.
Adjustable wrench: A versatile wrench for compression fittings, supply lines and other hex-shaped nut areas within your plumbing.
Hacksaw
In addition to the above, advanced DIY homeowners who are considering any kind of cutting or breaking should be thinking about a hacksaw purchase for their tool kit. This is a saw type that can easily cut through pipe, screws, nuts, bolts and various other plumbing hardware as needed.
Now, the hacksaw requires major safety precautions be taken. It also requires taking care of the blade, plus keeping extra blades around in case of dulling or damage concerns. If you have any concerns about cutting a plumbing piece safely, call our plumbers for professional assistance.
For more on the DIY tools that should make up your home plumbing kit, or to learn about any of our plumbing services, speak to the staff at My Buddy the Plumber today. Join the My Buddy Club
Easy Maintenance & Exclusive Benefits
The My Buddy the Plumber's Club is our comprehensive maintenance membership program that will protect your home comfort systems! From an in-depth home plumbing inspection to thorough furnace and air conditioning tune-ups, the club does it all. Our team will ensure your HVAC, plumbing, and electrical systems are running safely and in top shape. Joining our club can also provide plenty of exclusive perks, such as:
Priority service
10% discount on repairs
No after-hours fees
Peace of mind
Matched manufacturer's warranty
Tank water heater flush
Drain cleaning
Electrical safety inspection