Is Your Furnace On Its Last Legs?
As the Utah winter wears on, your home or building's furnace is an important element to keeping occupants warm and comfortable – and to keeping your utility bill down while doing so. A well-maintained furnace will be efficient and warm the home or building quickly, while one that's been neglected may provide lower heat and air quality while also racking up a huge monthly bill.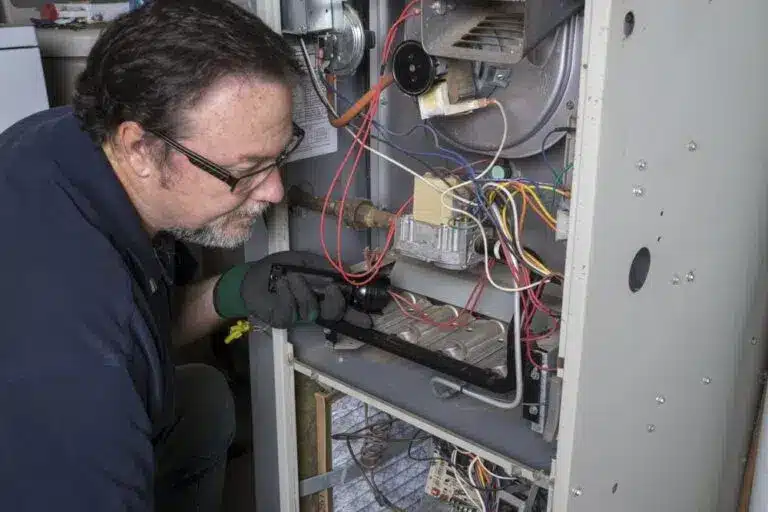 At My Buddy the Plumber, we have a full range of furnace installation and repair services available if you are concerned you're in need of them. What are some of the signs that your furnace might be in the midst of its final winter in operation before a replacement is needed? Let's go over this, plus some basic planning considerations if this is the case for you.
Signs of an Aging Furnace
There are a few prominent signs that the time for furnace replacement is approaching:
Age: Most furnaces can last 15 to 20 years, so if you're coming up on this range, especially if you use your heating system heavily during the winter, it could be time for a replacement. This often depends on whether your cost of operation makes repairs a viable option, or whether it's simply more financially sensible to replace it. If you can't remember the age of your furnace or never knew it to begin with, find the label that has model and serial numbers and look it up manually.
Heating bills: Each winter, check your recent heating bills against the same bills from those same months a year ago. Have they beg unto rise significantly despite you not changing your heating habits? This soften a sign that your system is wearing down.
Noticeable heat reduction: In other cases, you'll simply notice the reduction in heat yourself. The furnace won't pump air a swarm as it used to, no matter what you try.
Savings Considerations
In most cases, the reason homeowners put off a furnace replacement is the up-front cost. There's no question furnaces can be expensive, and we understand the concern.
At the same time, though, you have to consider the long game here. Remember that a new furnace is almost certain to bring you lowered heating costs each month, which can add up over time. Also consider that instead of paying for regular repairs with your older model, your newer model will come with fewer issues to deal with – and warranties will cover any costs that do crop up for at least the first few years.
Planning
In many cases, you can identify that this is your furnace's last winter early in the season. This gives you time to plan out your replacement – shop around for good models and features you desire, read customer reviews, and compare specifications. You can also look for rebates or furnace sales that may come up over the winter as manufacturers look to selloff last year's remaining stock.
For more on your furnace's last winter, or to learn about any of our heating or furnace repair services, speak to the pros at My Buddy the Plumber today. Join the My Buddy Club
Easy Maintenance & Exclusive Benefits
The My Buddy the Plumber's Club is our comprehensive maintenance membership program that will protect your home comfort systems! From an in-depth home plumbing inspection to thorough furnace and air conditioning tune-ups, the club does it all. Our team will ensure your HVAC, plumbing, and electrical systems are running safely and in top shape. Joining our club can also provide plenty of exclusive perks, such as:
Priority service
10% discount on repairs
No after-hours fees
Peace of mind
Matched manufacturer's warranty
Tank water heater flush
Drain cleaning
Electrical safety inspection