Causes of Uneven Home Cooling and How to Fix Them
Uneven home cooling is frustrating and expensive. This problem can constantly annoy you because you either aren't cool enough or you're too cool. Plus, you're paying more than you have to in order to get your home the temperature you prefer.
What's causing the issue and more importantly, how can you fix it?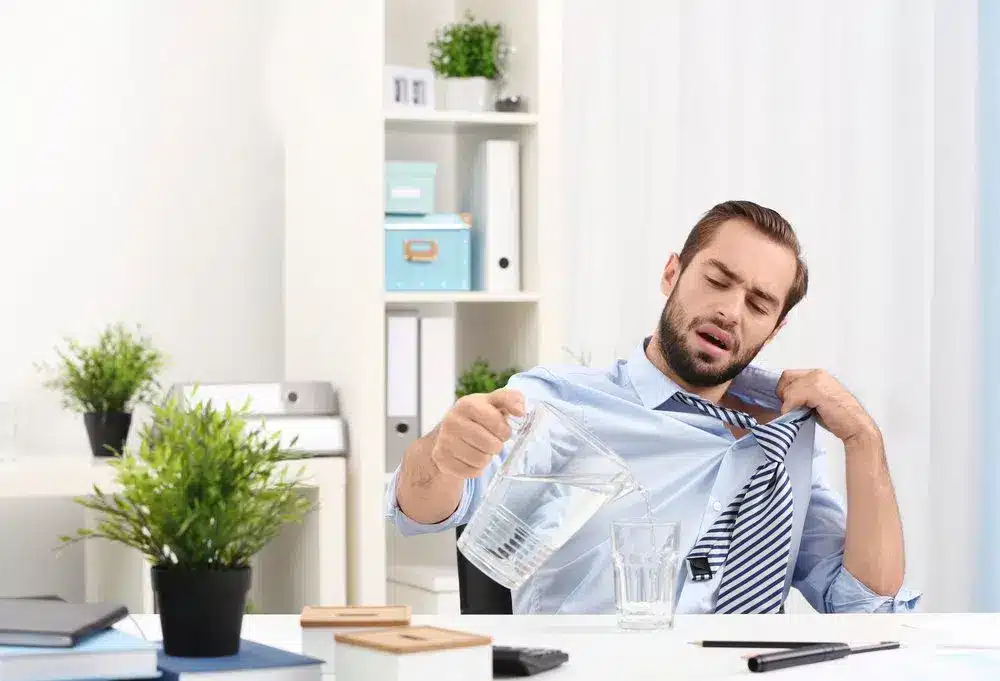 Blocked, Dirty Vents
The first place to look for an answer is your vents. Are they blocked, clogged with dust or covered by furniture? This could be part of the problem.
Clean your vents regularly and make sure you don't put large items on top of either intake or output vents. It will only make your system work harder, and you won't feel the effects!
Damaged Ductwork
Is your ductwork old? Are there gaps where pieces connect?
It might be hard to tell if this is a problem — you probably can only see the ductwork that's exposed — but it could be the underlying source of the issue, especially if one room or area of the home never gets cool.
Call in a professional to inspect all ductwork and see if you need repairs or replacement.
Not Enough Attic Insulation
Attic insulation is what keeps warm air out and cool air in during the summertime. If your insulation is damaged, worn or there just isn't enough (which is the most common issue), you will lose a lot of energy through your roof.
Talk to an energy efficiency auditing company, a roofer or our experienced team. We'll give you our take on the state of your attic insulation and make any necessary recommendations if it's proven to be one of the causes of uneven home cooling.
No Zoning System
If you have a big house and you don't have zone heating and cooling, you're missing out on energy savings and you probably have some sort of inconsistency. There's no way your system can keep your entire home regulated on just one heating and cooling zone.
If you plan on upgrading your HVAC system any time soon, make sure you talk to your contractor about setting up zones. When you have a thermostat on every floor and you can accurately control temperatures where you spend the most time, you'll spend less on cooling and you'll be more comfortable.
Wrong Unit Size
If your unit simply isn't big enough to cool your entire home, you will experience uneven home cooling. You'll also probably find that the unit breaks down sooner than you expect, or you're forced to make constant repairs.
Replace a mismatched unit after you add square footage to your home or if you find that the correct size wasn't installed in the first place.
Aging System
If uneven home cooling wasn't a problem before, it could be that your A/C is starting to age and not deliver the same level of cool you're accustomed to.
While this might be a condition you can live with for now, start thinking about system replacement, especially if the unit is past warranty coverage and declines further.
My Buddy the Plumber can help rectify uneven home cooling issues through regular service, preventive maintenance and responsive repairs. Give us a call and get on the schedule today. Join the My Buddy Club
Easy Maintenance & Exclusive Benefits
The My Buddy the Plumber's Club is our comprehensive maintenance membership program that will protect your home comfort systems! From an in-depth home plumbing inspection to thorough furnace and air conditioning tune-ups, the club does it all. Our team will ensure your HVAC, plumbing, and electrical systems are running safely and in top shape. Joining our club can also provide plenty of exclusive perks, such as:
Priority service
10% discount on repairs
No after-hours fees
Peace of mind
Matched manufacturer's warranty
Tank water heater flush
Drain cleaning
Electrical safety inspection