Causes and Options for Slowing Water Heaters
With winter in full swing or very close throughout Utah, the water heater becomes very important for many home and building owners. In charge of providing hot water to the entire structure throughout the cold season, there are several obvious downsides to a hot water heater that's having issues of any kind.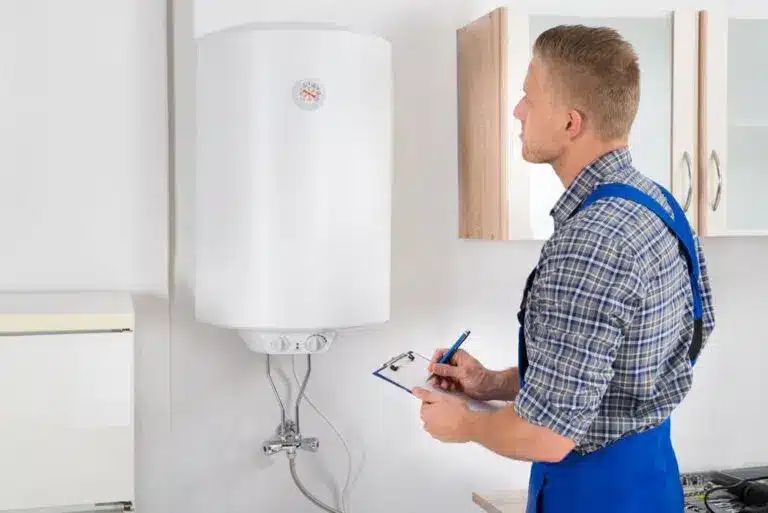 At My Buddy the Plumber, our water heater repair and replacement services are always available if this is happening to you. We can help you assess the root causes of your issues and determine whether some small tweaks might do the trick, or whether full-on replacement is necessary. Let's go over some of those basics here in this blog – here are some of the primary reasons why water heaters slow down, plus some alternative options that won't have these issues if you decide a replacement is the right choice.
Reasons for Slow Heating
Volume restrictor: In some cases, your home or building may have a low volume restrictor installed on several fixtures, such as the shower or faucets. This can cause water to be delivered slowly. You can often just have this item removed to fix your issues.
Proximity: Some homes have water fixtures that are pretty far away from the actual hot water heater, and this can play a role in slow delivery. This is simple physics – it takes longer for water to get to somewhere that's further away, particularly if the system is old or has any blockages.
Sediment buildup: Over a period of years, sediment in the form of minerals will build up in the heater tank. This will displace the amount of water available in the tank, meaning it will take longer to refill and will struggle to meet hot water needs. A basic cleanout from our professionals can solve this problem for you, though.
Failing heater: Heaters older than ten years old may simply fail or become less efficient due to wear and tear. There may be times where maintenance can return it to peak efficiency, or others where a replacement just makes more monetary sense.
Faster Options
If you're considering a hot water heater replacement, a couple good options to consider:
Tankless: The tankless water heater is a great option that doesn't require waiting in the traditional sense. Tankless options only heat on-demand, with water running through a high-powered heating element when the tap is turned on. This saves major water waste, to begin with, and also means you never have to wait for hot water for even a moment.
Hot water recirculation system: This is a system that recirculates used water back into the heater, keeping hot water closer to the faucets for quicker use. The system can either be mounted near the faucet or attached to your water heater – the latter version will come with a pump and timer to ensure proper circulation.
For more on speeding up the heating power of your water heater, or to learn about any of our plumbing or HVAC repairs, speak to the staff at My Buddy the Plumber today. Join the My Buddy Club
Easy Maintenance & Exclusive Benefits
The My Buddy the Plumber's Club is our comprehensive maintenance membership program that will protect your home comfort systems! From an in-depth home plumbing inspection to thorough furnace and air conditioning tune-ups, the club does it all. Our team will ensure your HVAC, plumbing, and electrical systems are running safely and in top shape. Joining our club can also provide plenty of exclusive perks, such as:
Priority service
10% discount on repairs
No after-hours fees
Peace of mind
Matched manufacturer's warranty
Tank water heater flush
Drain cleaning
Electrical safety inspection