Assessing and Remedying Air Conditioner Drain Tube Clogs
As most homeowners are well aware, the air conditioner is in charge of removing heat during the summer and replacing it with cool, comfortable air. But did you realize that, on top of this duty, air conditioners also remove humidity during this process?
At My Buddy the Plumber, our air conditioning repair and installation professionals will explain everything you might want to know about how your AC unit works. When the unit removes humidity from the air, this moisture moves to what's called the condensate drip pan, and from there into a drain tube that takes the moisture outside and away from the home. But over time and due to a few potential faulty equipment issues, it's possible for this train tube to become clogged and lead to a few problems. Let's look at this concern, how you can prevent and identify it, and how handy homeowners may be able to correct it on their own.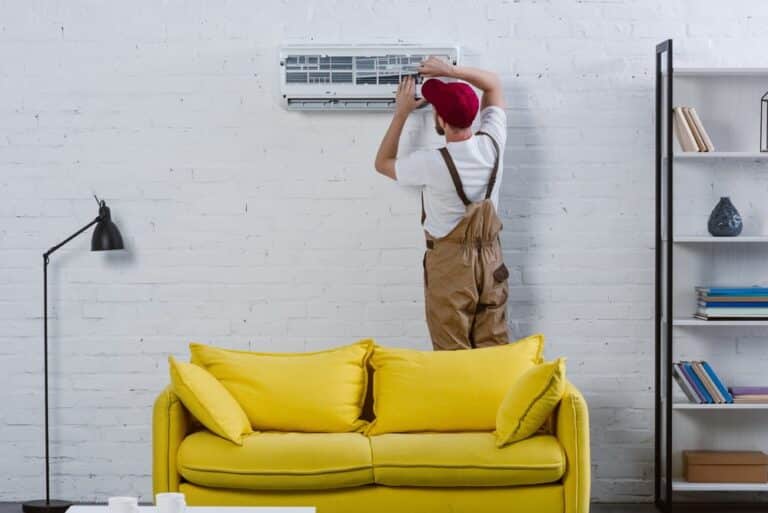 AC Drain Tube Clog Causes
Because it comes from the air all around you, water collected into the condensate pan by the AC unit will contain tiny particles like bacteria and others. This means that over a long period of time, dripping water moving into the drain line leaves behind a small residue – a residue that can build into algae, mold and even damp clumps of dirt or dust.
In other cases, this issue begins from the outside where the drain line leads to. This is particularly common in dusty areas, where dirt may clog the outside of the line, and even more frequently seen when the air conditioner has been off for a while. Heck, it's even possible for pests to accumulate in this opening if it hasn't been used recently.
Identifying Clogs
So how do you know if this portion of the AC unit is clogged? For many newer units, this is simple: The AC will automatically detect a drip pan that's too full, and shut itself down in response. Models connected to smartphones or whole-home data systems can even send a specific alert about the issue.
For models that do not have this capability, the first sign is often water dripping through vents or out of your ceiling. In this case, you should shut down your AC and call our HVAC technicians right away.
Clog Clearing Techniques
A vital note here, first and foremost: Clearing an AC drain line requires specific equipment and expertise. If you are unsure about even a small related area here, we highly recommend you do not attempt these repairs on your own, and instead call our team, especially if the unit is in the attic in a confined space. If you do choose to proceed, however, here are some basic steps:
Locate the condensate drip pan, usually at the bottom of the unit.
Slide the pan out carefully, and use a wet/dry vacuum to remove water.
Remove the pan and wash it in hot water with soap, removing any buildups.
Use suction or positive air pressure to clear as much of the drain line as possible – you may have to try a few different vacuum attachments.
Use a funnel and slowly pour a gallon of white vinegar through the tube to kill any mold or algae still left over.
For more on avoiding and remedying clogs in your air conditioner's drain tube, or to learn about any of our plumbing or HVAC services, speak to the staff at My Buddy the Plumber today. Join the My Buddy Club
Easy Maintenance & Exclusive Benefits
The My Buddy the Plumber's Club is our comprehensive maintenance membership program that will protect your home comfort systems! From an in-depth home plumbing inspection to thorough furnace and air conditioning tune-ups, the club does it all. Our team will ensure your HVAC, plumbing, and electrical systems are running safely and in top shape. Joining our club can also provide plenty of exclusive perks, such as:
Priority service
10% discount on repairs
No after-hours fees
Peace of mind
Matched manufacturer's warranty
Tank water heater flush
Drain cleaning
Electrical safety inspection