6 Common A/C Problems and Signs You Need Repairs
A/C problems make for a frustrating, sweaty summer day and a restless, sleepless night. Air conditioning is essential to your comfort and well-being, and that's why My Buddy the Plumber is there for you if your system goes down or needs repairs.
Below are the top six A/C problems we see — all indications you should schedule a service call with us.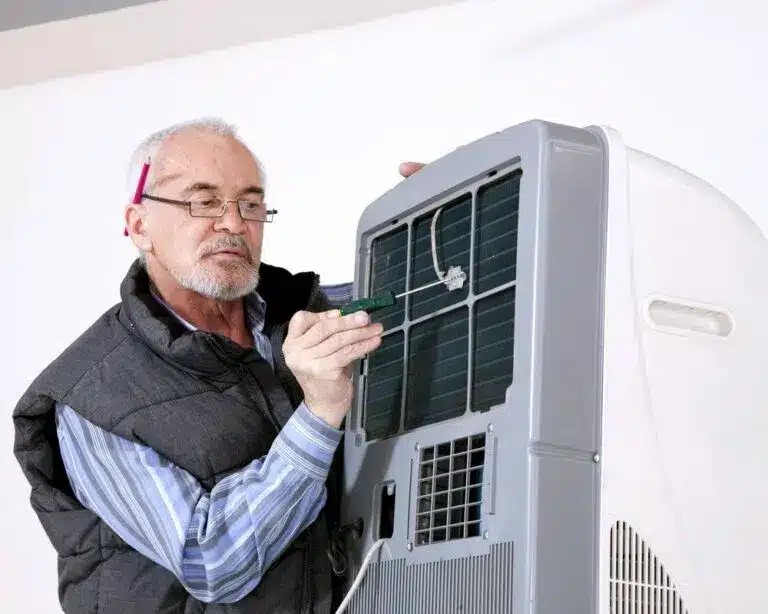 1. Air Flow Is Limited or Nonexistent
Maybe some rooms in your home are cooling, but others aren't. Is it a ductwork problem? It could be, but it could also be an issue with the compressor.
You may need ductwork repair or replacement, or a compressor tuneup. Poor airflow is a sign you need one or the other, or both.
2. The Air Is Hot
Maybe your system's Freon levels are below where they should be. The condenser could be dirty or blocked. We'll remedy the situation either way, but it starts with a comprehensive cleaning around and inside the unit to dislodge weeds, dirt and clear any other debris. We'll also check the filter to make sure it's not clogging the system.
3. The System Doesn't Turn On
If the condenser doesn't turn on at all, it's an emergency. In climates like Utah's, summer temperatures can quickly reach levels that make the interior of your home stifling to the point of being almost unsafe. Whether your A/C's problems are due to a power or parts failure, we will figure out what's wrong and give you a detailed explanation, along with our recommended repair solution.
4. The Thermostat Isn't Behaving
A thermostat issue could mean one half of your home gets cool but the other doesn't. When it's a thermostat issue, we can resolve it with a wiring fix or a parts replacement, but we'll want to confirm it's not another part of the system that's causing the problem first.
5. There Are Strange Sounds and Smells
A burning smell could mean an electrical problem. A moldy smell could mean there's a moisture problem in the system. A grinding noise could mean an issue with the condenser motor or a belt that's slipped out of place. We won't know until we take a look!
6. You're Paying More Than You Should
If your air conditioning bills have spiked this summer, it's time to put excessive usage to an end. This means assessing the efficiency of the system as a whole. An operative failure could be at the root of your high energy bills.
If you notice any of these six A/C problems, don't wait: Call your neighborhood HVAC repair team. It's smart to service your air conditioning system at least once a summer anyway, and by taking a proactive approach, you could avoid more costly repairs. My Buddy the Plumber, Electric, Heating & Air is here to help! Join the My Buddy Club
Easy Maintenance & Exclusive Benefits
The My Buddy the Plumber's Club is our comprehensive maintenance membership program that will protect your home comfort systems! From an in-depth home plumbing inspection to thorough furnace and air conditioning tune-ups, the club does it all. Our team will ensure your HVAC, plumbing, and electrical systems are running safely and in top shape. Joining our club can also provide plenty of exclusive perks, such as:
Priority service
10% discount on repairs
No after-hours fees
Peace of mind
Matched manufacturer's warranty
Tank water heater flush
Drain cleaning
Electrical safety inspection